In a world where very little is for free these days, an app that seemingly offers something for nothing is easily seen as "too good to be true." Sweatcoin is one of these unicorns – a unique step-counter app that pays you for walking.
But surely there is a catch. Right?
If nothing else, Sweatcoin gets you moving; the idea of swapping strides for currency is just too appealing. Excited about giving this app a try in the hopes that it really does what it says, we downloaded it and got walking.
After a month of trying it out, we decided it was only fair to fill you in and bring you up to speed on what this app truly offers and whether there is a catch. This is our Sweatcoin review.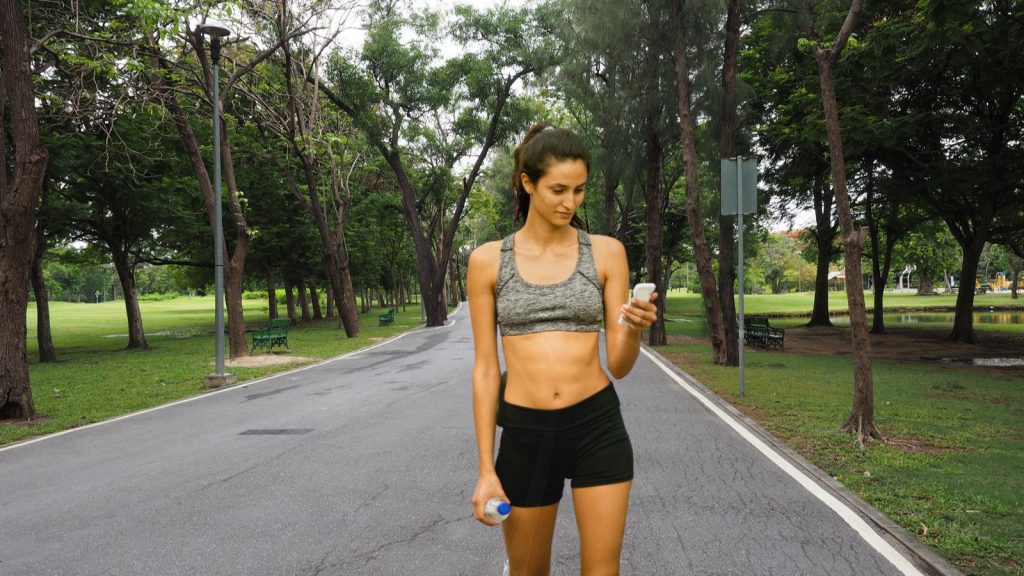 What is Sweatcoin?
Unlike other fitness apps available, Sweatcoin doesn't provide you with a host of recipes, weight trackers, calorie counters, or even exercises. Instead, it gets you moving in an entirely different way.
Sweatcoin works as a step counter that tracks your outdoor steps. It then swaps your daily steps for its own digital currency, better known as Sweatcoins or SWC. Accumulate this currency and then trade it off for a variety of products or rewards.
How Does Sweatcoin Work?
Sweatcoin is the brainchild of the UK-based company SweatCo. Ltd. The app is downloaded onto your phone and then tracks your outdoor steps much like a pedometer would. Sweatcoin then calculates how many Sweatcoins you've earned and banks them in your "wallet." You can then redeem your Sweatcoins for numerous rewards.
The concept here is similar to that old image of the cart being drawn by a donkey, while a farmer sitting on the cart dangles a carrot in front of the donkey's nose. By incentivizing us with rewards, Sweatcoin encourages its users to walk a little more each day.
And apparently, it works. According to the brand, users see an increase of up to 20% in their daily activity, even after six months. The carefully constructed reward system encourages us to walk more and helps maintain this level of activity. And we can see why.
The idea of getting paid to do something that is benefiting your health and wellness seems like a double win to us. That SweatCo chose something easy like walking instead of a daily 20-minute Tabata session also makes it much more appealing and easy for everyone to get involved.
Sweatcoin – Signing Up
If you've decided that this app is something you want to try, you'll be happy to know that the sign-up process is quick, easy, and hassle-free.
You can download Sweatcoin from either the Google Playstore if you have an Android device or the Apple App Store if you have an iPhone. And yes, the app works with both operating systems. Where it doesn't work is on other fitness wearables like the Fitbit. But, if you have an Android or iOS phone or Apple Watch 2s or 3s, you're good to go.
Once you have downloaded and installed the app, Sweatcoin guides you through the sign-in process. This journey takes no longer than a few minutes. You will be asked to provide your name, email address, and the number for the phone on which you'll be using the app. This last piece of information is important as Sweatcoin will send you a four-digit code that allows you to verify the device you'll be using to track your steps.
Also crucial to note is that for the app to work and track your steps, you need to have your GPS switched on. Forgetting to turn on your location or GPS on your phone means any strides you take won't be tracked or counted, and no one wants to walk 5k steps only to find they won't count towards a reward.
The same goes for having your phone with you. If you leave it at home when you go walking, the app won't track your steps, and they won't be counted.
After signing in and verifying your device with the one-time pin, you are all set and can get walking.
Sweatcoin – The User Interface
Before we get walking, let's take a few moments to quickly look at the app's design and how simple it is to navigate.
The design is easy on the eye and uses an ombre-style background in shades that range from blue to deep orange, much like a sunset. Text and images are in white and are relatively straightforward to see and understand.
In terms of layout, the app is pretty minimalistic. A navigation bar at the bottom of the screen features five icons from left to right:
A Set of Shopping Bags – this is the tab that takes you to the rewards you can redeem for your Sweatcoins.
A Wallet – this is where you go to see your Sweatcoins balance. It also provides you with two options: to 'go shopping' or send your balance to a friend. Beneath these buttons is a register of your previous transactions. Whether you have bought something with your Sweatcoins or you have received Sweatcoins from a friend or family member, you can see it in this log.
A Tracker – this tab is where you go to see your tracker and how any steps you have logged for the day. It also allows you to see how many steps you still need to complete before reaching your daily target.
A Chart – this icon takes you to your analytics. Here you can see how many steps you did in that week or even month. It is a great way to know where you have made progress and where you took a little time off.
A Figure – the final tab is your profile tab. Here you can see which subscription you're on, update your shipping details, and maintain your profile information.
The app is contemporary in its design but is not overly fussy or difficult to navigate. It takes your simple pedometer to the next level. We give it an eight out of ten for the fun design and ease of use.
Time to Get Walking!
Now that we have the app all figured out, it is time to put it to use. By now, you will have realized that the more you walk, the more you earn.
The app works off a typical step-to-Sweatcoin conversion rate of 65%. This means that for every 1,000 steps, you'll earn Sweatcoins for 650 of them.
On average, you will make 0.95 SWCs for every 1000 steps taken. So if you walk 10,000 steps a day, you should earn up to around six SWCs per day. If you want to know how far 10,000 steps are, it is approximately five miles. Some users have noticed that if they keep their phones in their pockets while cycling, they wrack up further Sweatcoins.
Keep in mind here that Sweatcoin also takes a 5% commission fee off of your earnings.
It is also important to note that Sweatcoin does not count your indoor steps, only your outdoor ones. A clever attempt by the app to get you moving outside in the fresh air.
Taking a step back here, it is easy to see that you won't earn hundreds of SWCs each week. And, saving up enough SWCs to achieve a more substantial reward will take some time, but this goal keeps the motivation alive!
How Do You Earn Sweatcoins – Is There More Than One Way?
There are three ways you can earn SWCs, which makes it easier to accumulate them faster and get the rewards you want.
Let's take a closer look at how to boost your SWCs:
1. Make Sweatcoins by Walking
Taking steps is the primary way to make Sweatcoins on the app. The more you take, the more you make. You will need to leave the app running in the background on your phone to take a count of each step. This is another crucial aspect to remember – the app MUST be running in the background. If it isn't, it won't count your steps.
2. Earn Daily Rewards
Now, this is where Sweatcoin gets clever and possibly makes a lot of its money. The app offers you the opportunity to earn Sweatcoins in another way – by watching in-app ads.
After watching these ads, you can claim a daily bonus by tapping on the "Try Your Luck" button. A wheel of fortune will then spin and decide your prize. Here you can win anything from 0 SWCs (because booby-traps are a must to keep things exciting) up to 1000 SWCs.
Best of all, you can watch ads and spin the wheel three times a day, so you have ample opportunity to up your earnings.
If you're wondering where Sweatcoin gets the money to pay you for walking, this is one area. They can charge companies to advertise within the app much as social media platforms do, and this is primarily how they make an income.
3. Invite Your Friends
If you have friends you think may enjoy or benefit from the app, send them a link and earn more SWCs. Sweatcoin offers a referral system that allows you to invite your friends to join the app.
Currently, one referral (and by referral, we mean they actually need to sign up using your link) will gain you an additional five Sweatcoins. The more you invite your friends, the more you earn.
How Many Sweatcoins Can You Earn?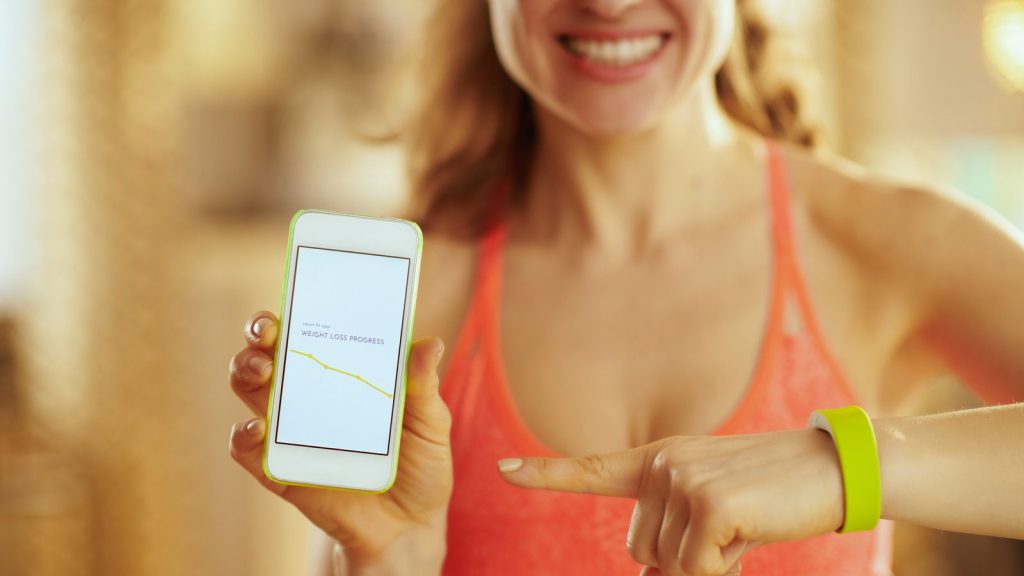 While it would be ideal to earn Sweatcoins perpetually, it wouldn't make much business sense for the app developers, which is why there is a limit to how many Sweatcoins you can accumulate in a day. However, in doing this, the app also keeps you motivated to gain more SWCs to earn your reward. It also prevents you from overdoing it and gaining an injury.
So, just how many Sweatcoins can you earn in a day? This depends on the subscription tier you choose. Sweatcoin features five different membership options:
Sweatcoin Membership Option 1: Mover – Free
When you sign up to Sweatcoin, you are, by default, put onto the Mover subscription. This is the app's free tier, and it's a great place to start.
Trying out the free version allows you to experience the app without having to dip into your pockets before you know what it's all about.
Better still, unlike most other free versions of fitness apps, the Mover plan doesn't limit your access to any portion of the app, nor does it restrict you from certain features. It allows you to experience it precisely the same way as any other users on higher tiers. This left us impressed.
However, where it does limit you is in how many SWCs you can earn in a day. Let's take a look:
The Mover plan costs you nothing, but it only allows you to earn 5 SWCs per day. This accumulates to 150 SWCs per month.
Now, while this doesn't seem so bad, it kind of is, in that if you walk more than 5k steps in a day, you don't get rewarded for them. It also takes a long time to gather up enough SWCs for a decent reward. This may leave you feeling like there is no point in walking any further, which isn't great for your physical fitness.
Alternatively, you may find yourself wanting to upgrade your plan, which is what the app is hoping for. By moving to the next tier, you get to track more steps and earn more SWCs in a day.
Sweatcoin Membership Option 2: Shaker – 4.75 SWC per Month
The next level up is the Shaker (These names left us chuckling.)
What is important to note for this plan and the next two that follow is that you pay for them with SWCs. In essence, you need to walk off your monthly subscription fee. Only once you have paid this off can you begin accumulating SWCs in your wallet. If you already have SWCs in your wallet, the monthly payment will be deducted from here.
The Shaker plan costs 4.75 Sweatcoins a month, but it allows you to earn up to 10 SWCs per day and 300 SWCs a month.
If you walk an average of five miles a day, this may be the tier for you. It allows you to gather up the Sweatcoins for that distance and won't leave you feeling like half your effort hasn't been recorded or rewarded.
Sweatcoin Membership Option 3: Quaker – 20 SWCs per Month
Following the Shaker is the Quaker. If you're into fitness on an intermediate level or you enjoy walking, then this may be a good choice of plan for you.
Again, the Quaker plan costs SWCs, 20 Sweatcoins to be precise. Now, for us, this was quite a jump from the 4.75 SWCS of the previous plan, and you don't really get all that much more for it, which left us a little skeptical of this tier.
With the Quaker plan, you can gather 15 SWCs a day, translating to 450 SWCs per month.
Sweatcoin Membership Option 4: Breaker – 30 SWCs per Month
The Breaker is the last subscription tier that you can pay for with SWCs. In our opinion, this one makes a lot more sense than the Quaker plan. It allows you to track more steps and gather more SWCs making it easier to reach your fitness and rewards goals.
With this plan, you pay 30 SWCs a month, and in return, the app allows you to earn 20 SWCs a day or 600 a month.
If you're a jogger or speed walker, or you enjoy going for hikes, this makes a great plan choice, allowing you to track up to ten miles daily.
Sweatcoin Membership Option 5: Trouble Maker – $1.49
The Trouble Maker plan is unique in that you pay cash for this plan. However, the monthly fee is minor compared to the asking prices of other fitness apps, although the app works predominantly as a pedometer and doesn't provide much in the way of other fitness features.
Paying $1.49 a month allows you to earn up to 50 SWC a day.
This increased daily limit will enable you to track more steps and work towards some of the more impressive rewards on offer.
How Do I Redeem My Sweatcoins
Now that we have looked at Sweatcoins and how to earn them, it is time to get to the fun stuff – the rewards you can when you exchange them.
Sweatcoin offers a variety of different ways to spend or redeem your Sweatcoins, so you can choose the goal that most appeals to you, and that keeps you motivated. Let's take a closer look:
Physical Products
One of the ways you can redeem your Sweatcoins is to buy physical products from the Sweatcoin store. These products vary in price and include a selection of items from grooming sets to discounts on smartwatches.
New products are added daily, so there is always something to work towards but keep in mind, they don't stay on the app for long.
Premium Exclusives
Paying members are now able to access exclusive rewards. One such option comes in the form of a Paypal card of a prescribed value. This allows you to redeem your steps for cash.
Digital Offers
These are online or digital rewards such as a 60-day free trial of a fitness app like Noom or an option to download music from places like iTunes.
Bids
You can also use your Sweatcoins to bid on auctions. Some examples of items up for grabs include a $1500 Sweaty Betty Gift card or a $1500 MAC Cosmetics gift card. An Oculus Quest 2 VR goggles or a GoPro Hero10 and accessories were also on auction.
Marathon Offers
These rewards require a little more work and a lot of patience to gain; hence the name Marathon offers. Because they need a lot more work, the options here are worth a lot more and are often far more impressive. Some examples of past marathon offers include:
A snazzy new iPhone
$1000 in cash via PayPal
Samsung TV
An Apple Watch
What you will find with these offers is that they require a LOT of SWCs. Some of these rewards may even require a few years' worth of walking before you can even consider looking at one of them.
But, if you're clever about it, you can achieve these offers much faster. Ask family members or friends to contribute their SWCs to yours, and you can share the reward. Alternatively, ask people to gift you their SWCs for your birthday or other special occasions.
Bucket List
Now, this is where the offers begin to get much more pricey and a whole lot more impressive. These rewards are those that most people have on their bucket lists but may never get to experience in life. Sweatcoin hopes to change that by offering them as options you can work towards just by walking daily.
Some of these choices include a dinner at the top of the Eiffel Tower or a trip to Thailand. Once-in-a-lifetime opportunities become a lot more achievable with Sweatcoin, if you have saved 25,000 SWCs or more, that is.
Sweatcoin For Good
One of the features of this app that stood out the most to us, however, is Sweatcoin For Good. This is another way to spend your Sweatcoins, but here you get to send them to a charity or crowdfunding collective of your choice.
Sweatcoin allows charities or crowdfunding organizations to set up a cause to which you can donate your SWCs. At the end of the campaign, Sweatcoin then sends the money raised to the respective charity or organization.
You have the option of which charity your Sweatcoins go to, and you can select from categories such as Humans, Animals, or Nature. Currently, there is a campaign to 'Offer Sanctuary to Animals in Need' to raise $1,000,000.
Tapping on the different campaigns will provide you with further information about the charity, its goals, how much money has been raised so far, and it provides links to the charity's website or social media pages so you can check out the legitimacy of the causes.
We love this option, mostly because it is a great way to support and donate to a good cause. Also, because it is all done through Sweatcoin, you don't have to do anything other than click "donate." So if none of the rewards appeal to you or you're looking for a way to give back while getting fit, this makes an excellent way to do so.
If you're looking to create a crowdfunding initiative, you can contact Sweatcoin about setting one up on their platform.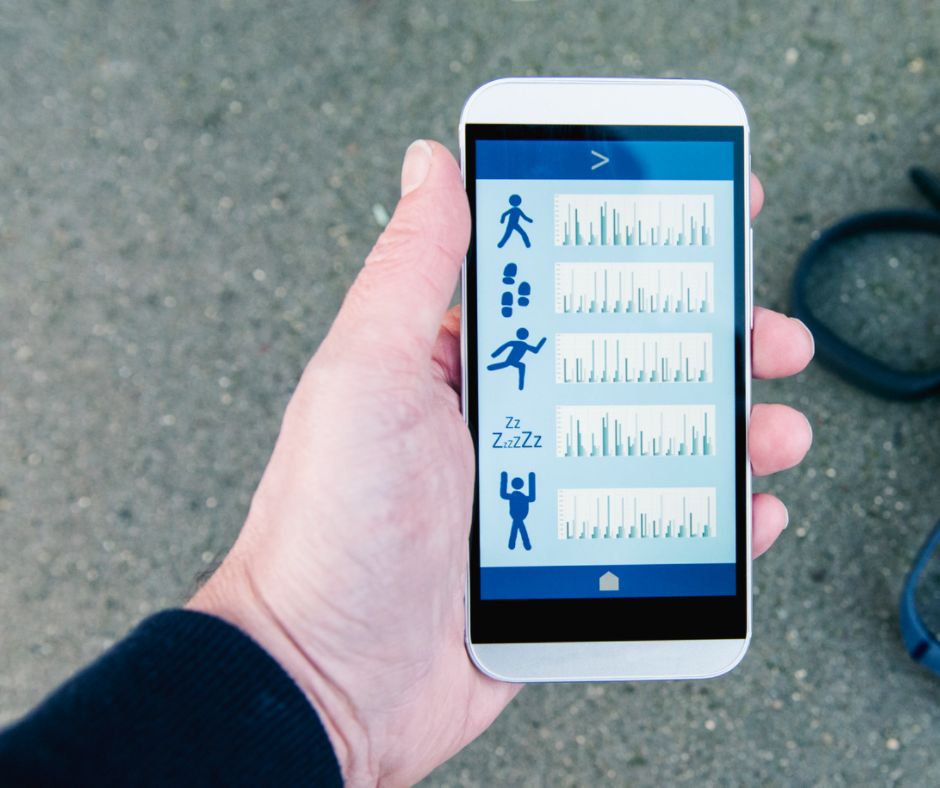 Sweatcoin – What's The Catch?
Understanding the ins and outs of this app makes it a little simpler to wrap your head around. But, the concept of something for nothing is still pretty challenging to accept without asking, 'what's the catch?'
To answer this burning question, there isn't one big catch. The app pays out as promised, and it rewards you for the steps you take. However, there are a few minor snags to keep an eye on.
First, if you were planning on using this app to make a few extra hundred dollars a week, you're in for a surprise as it will take you much longer than a few weeks to accumulate even $100.
Next, with the exception of the PayPal gift card, the app does not convert Sweatcoins into dollars that you can transfer into your bank account.
While they are good, the rewards cost a lot of Sweatcoins, and by the time you have saved up enough to purchase the offer, it may be gone from the app.
Our advice here is to use the app to motivate you towards healthier fitness goals by walking more and having fun while doing it. Treat the Sweatcoins as a bonus, not as the main feature. By doing this, you will gain far more from the experience while losing or maintaining your weight. Any rewards you may get will be the cherry on top.
Sweatcoin – What We Loved
1. An Excellent Motivator
If there is one thing this app does well, it's keeping you motivated. Not only does it allow you to create a healthy competition with yourself to see if you can beat yesterday's step count, but it also drives you to reach a goal or reward of your choosing. And, because it takes some time to accumulate enough SWCs to afford these rewards, you stay motivated for much longer.
2. It Get's You Moving
Because the app is such a great motivator, it also gets you moving far more often and regularly than other apps might. By getting you t walk more, the app helps you to improve your fitness level, making it easier to reach your health goals without feeling as though you have another chore to complete. Fitness becomes fun.
3. It Allows You to Give Back
While the rewards offered are impressive, something that stood out to us was the ability to donate your Sweatcoins to a worthy cause. The idea of giving back while gaining your fitness made the concept so much more appealing and worthwhile. The feeling you get knowing you did well that day, not just for yourself but for someone else in need, is a great way to boost your sense of wellbeing.
4. The App is User-Friendly
A sleek but modern app design makes it appealing to the eye. This, combined with the simple layout, makes Sweatcoin easy to navigate and a pleasure to use. There is no fuss, and the design echos the concept of the app itself – simplicity with a dash of fun.
5. The Free Version
Unlike most other apps, the free version of Sweatcoin is just as inclusive as the other plans, allowing you to enjoy the app as a whole, so you're not left feeling as though there are missing pieces to the experience. This transparency will enable users to figure out whether they want to move to a paid plan, and because the experience has been so good, most of them do.
Sweatcoin – What We Didn't Like
1. Your Steps Are Limited
Unfortunately, no matter which plan you choose, Sweatcoin stops counting your steps after a certain point. If you are using the app as more of a pedometer than as a way to gain Swatcoins, this can be frustrating. If you are a fitness fanatic and you're looking for an app that counts all your steps, this may not be the app for you. In addition, the app won't tell you the distance you have walked, only how many steps you have taken.
2. The Rewards Lack Diversity
One would expect an app of this standing to offer an array of unique and exciting rewards or offerings. Unfortunately, while the options they do offer are exciting, they aren't numerous, meaning there is only a handful to choose from at a time.
It becomes clear that the app doubles as a marketing platform for many brands, who will profit no matter what. You will also find that many of the offers are discounts, meaning you can purchase a 50% discount on a watch or bicycle, which can feel like a bit of a rip-off in some cases.
3. The Shipping
Here is another downfall of the app. You often have to pay an additional charge for the shipping of the rewards items. While this isn't abnormal, the shipping costs do, at times, appear inflated, which could be a way for brands to recoup some of the profit on a "free" item.
4. Always On
Here is another tricky aspect of the app we weren't too impressed with – it always needs to be running in the background. Goodbye, battery life! If the app isn't running in the background, you need to access it before taking your walk. Forget to do this, and you can kiss your Sweatcoins for the day goodbye.
Five Tips to Earn More With Sweatcoin
Increasing your ability to earn Sweatcoins makes achieving the rewards you want a little more attainable. In most cases, especially with the marathon offers, it will take a reasonably long time to accumulate all the Sweatcoins you need. However, knowing a few hacks to help make Sweatcoins faster puts these more within reach.
1. Turn Off Your Battery Saver Function
If you have a battery saver function on your phone, this may stop the app from running in the background without your knowledge. Now, while this is something this function is supposed to do, it's not what you want with Sweatcoin. If the app is prevented from running in the background, it won't count your steps, and you will lose out on earning Sweatcoins.
2. Turn Up the Accuracy of Your GPS
The more accurate your GPS, the more steps your Sweatcoin app will count. This is particularly important when you are going hiking or for a run. Yes, this will cause the battery life on your phone to run out much faster in a day, but it will help you earn more Sweatcoins.
3. Head Outdoors
Walking outside is an excellent way to increase your daily steps without realizing it. Also, Sweatcoin doesn't pay you for steps taken indoors – the key here is getting outside for exercise and fresh air. How does it know where you are? It tracks your GPS. If it shows you are at a building like your home, office, or mall, you won't earn from those steps.
4. Make Use of the Daily Bonuses
The opportunity to watch a few adverts three times a day to earn more SWCs is an effortless way to get your rewards faster. We would set the ads to play and then let them run through before spinning the wheel of fortune – just because they're playing on your phone doesn't mean you have to watch them!
5. Upgrade Your Subscription
If you're looking to gain more Sweatcoins faster, an easy way to do this is by upgrading the plan you're on. Because each tier allows you to count more steps and earn more SWCs, you will make more each day and achieve the amount you need for your rewards faster. Our suggestion is to go with the Trouble Maker (paid) or Breaker plans. These are worth what you pay for them, and they give you more in terms of counting steps for your fitness goals.
Who Would Benefit From Sweatcoin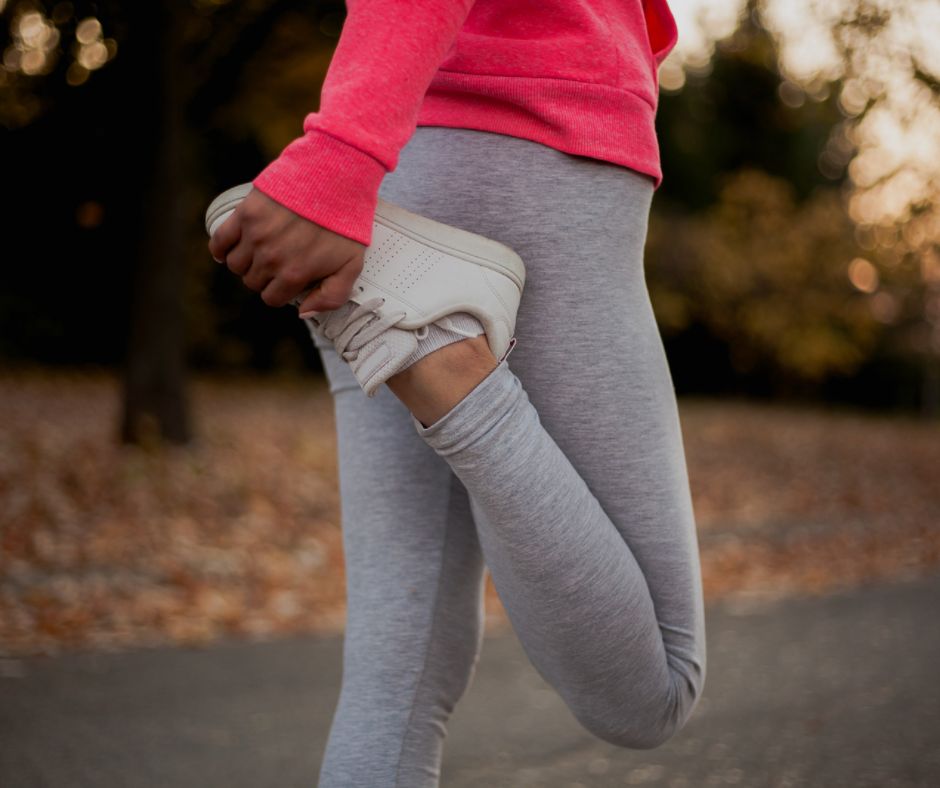 If you're just beginning your fitness journey and need a little more motivation, this app is for you. First, it starts you off by improving your health and wellness with an exercise that often doesn't feel like exercise at all – walking. This makes it easier to get yourself going and to feel motivated. It also doesn't leave you feeling like you want to give up before you've even started the way an overly intense HIIT workout might.
Secondly, it motivates in the form of Sweatcoins and rewards, making you feel like you are working towards something other than just keeping fit or losing weight. Finally, by taking the focus off of your body, it makes it easier to enjoy getting fit.
Who will enjoy this app?
Those looking for a way to put their fitness to good use will also enjoy this app. While many professional athletes often participate in a race to raise funds for charity, Sweatcoin allows you to do your own version of this by enabling you to donate your Sweatcoins to a good cause.
Individuals looking for an app that doubles as a pedometer without having to purchase additional fitness wearables may find the app helpful. Because you load it on your phone, and most people take their phones with them anyway, it saves you from having to fork out money for a tracker, especially if you are just starting out.
Users of all ages can enjoy this app. While most fitness apps out there are geared towards those looking to lose weight or improve their strength or toning dramatically, Sweatcoin appeals to everyone. So whether you are in your teens or your eighties, you can enjoy the rewards and benefits of Sweatcoin.
Sweatcoin – Is It Worth It?
In our opinion, yes.
If you want a hassle-free app that does what it says and allows you to earn exciting rewards for getting fit, then why not! While it is not as driven as other apps in that it doesn't come with a calorie counter or meal log, it does get you moving. And, it allows you to have fun while you do so.
Perhaps it isn't the best choice for pro athletes, but it is excellent for beginners or even those who struggle to stay motivated. And, because you can utilize the free version without limitation, there really is no reason why you shouldn't at least give it a try.
Final Thoughts
Sweatcoin provides users with a unique way of staying motivated and reaching their fitness goals. By providing us with the opportunity to get moving and earn rewards, Sweatcoin puts a little fun into getting healthy.
We hope our Sweatcoin review has made it simpler to understand what the app offers and how it works, and whether it is the right choice for you. If you're still unsure, we suggest giving it a try. The free version makes this easy, and who knows, even if it doesn't seem like your 'thing,' you may end up loving it anyway.