The Asana Rebel app was founded in Berlin in 2015, and carves out a niche in the popular yoga sector. It is centered on helping you make positive lifestyle changes through yoga, meditation, and healthy eating choices.
A fitness app that has an impressive and continually growing following, we needed to see for ourselves what made Asana Rebel so unique. So, we downloaded it and gave it a try.
In this review, we take you through the ins and outs of Asana Rebel and all it has to offer.
What Is Asana Rebel?
Asana Rebel is essentially a yoga app combined with other practices such as meditation and mindful eating. It gently nudges the user into a more healthy lifestyle.
You will find, as we did, that the concept of mindfulness that comes with yoga is very much present. However, unlike most other yoga-based applications, the spirituality aspect is absent. This makes it something everyone can enjoy.
What this is not is another fitness app that doggedly keeps you counting calories, balancing macros, following rigorous workout schedules, and pushing you towards a target weight. Unfortunately, if that's what you're looking for, Asana Rebel may not be for you.
Asana Rebel is compatible with most versions of Android and iOS. Better still, you can use it on various devices, too. From your Windows or Mac PC, tablet, iPad, smartphone, and even your Apple Watch or Apple TV. This versatility makes the app easy to use anywhere, any time. You can always stay on top of your fitness routine.
How Much Does Asana Rebel Cost?
While Asana Rebel is free to download, using all the app features once it is installed requires you to pay a subscription fee.
You have the choice of a monthly or annual fee. So, you can pick which best suits your current budget.
At the time of our review, the subscription fees were:
Yearly Subscription – $58.99
Monthly Subscription – $26.49
Does Asana Rebel Have a Trial Period?
Unfortunately, the app no longer offers a trial period. But you can cancel your subscription at any time. And if you find that the app really isn't for you, they offer a 14-day money-back guarantee.
Note that once the trial period expires, Asana Rebel will automatically renew your account and charge you for the next billing period. So make sure you follow their cancellation guide carefully to avoid unwanted transactions in your credit card bill!
And luckily, paying is straightforward too. Asana Rebel accepts most major credit card providers, including Visa, Mastercard, and American Express.
Using the Asana Rebel App
Signing In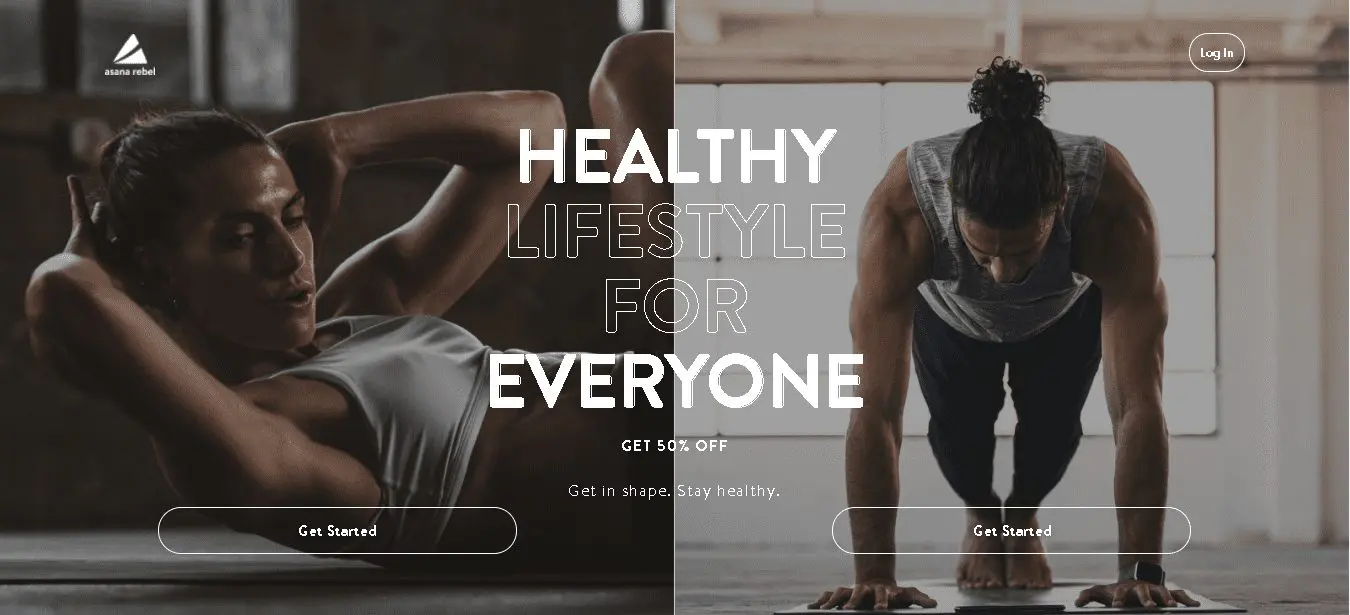 The sign-in process (and it is a process – you'll see why) requires a few steps on your part to get things going.
Unlike most apps, you don't just need to create a username and password. You also need to answer a few pertinent, if not personal, questions.
But there is a good reason for this. Asana Rebel uses the information you input here to custom create a fitness plan just for you. So keeping that in mind, try to be as honest with your answers here to ensure you get the best out of the app.
Getting Started
Asana Rebel will ask you to "Get Started." Once you have clicked this option, the app will guide you through the various questions that include:
When is your birthday?
What is your height?
What is your current weight?
What is your goal weight?
What is your activity level?
Next it asks for your activity level. You have a few choices to pick from:
I almost never work out
I work out once a week
I work out 2 times a week
I work out 3 or 4 times a week
I work out five times a week or more
What is your fitness level?
If you're signing in on your computer, the app may ask instead what your fitness level is, and here you have the option of choosing:
Beginner
Intermediate
Advanced
What is your diet preference?
Next, the app will ask what your dietary preference is, again offering a selection of options from which to choose:
No preference (you would select this option if you have no dietary restrictions)
Vegetarian (Keep in mind this option provides recipes that contain dairy and eggs)
Vegan (This choice is free from any animal products and by-products)
Keto (low carb) (This is a diet higher in protein and fats and curbs sugar and carb intake)
Other (If you're lactose intolerant or you perhaps are a pescatarian, you may want to choose this option)
What are you goals?
Finally, the app will ask you to pick your goals from a series of options. You can select a minimum of three:
Build healthy habits
Sleep better
Exercise more effectively
Lose weight
More energy every day
Tight and toned body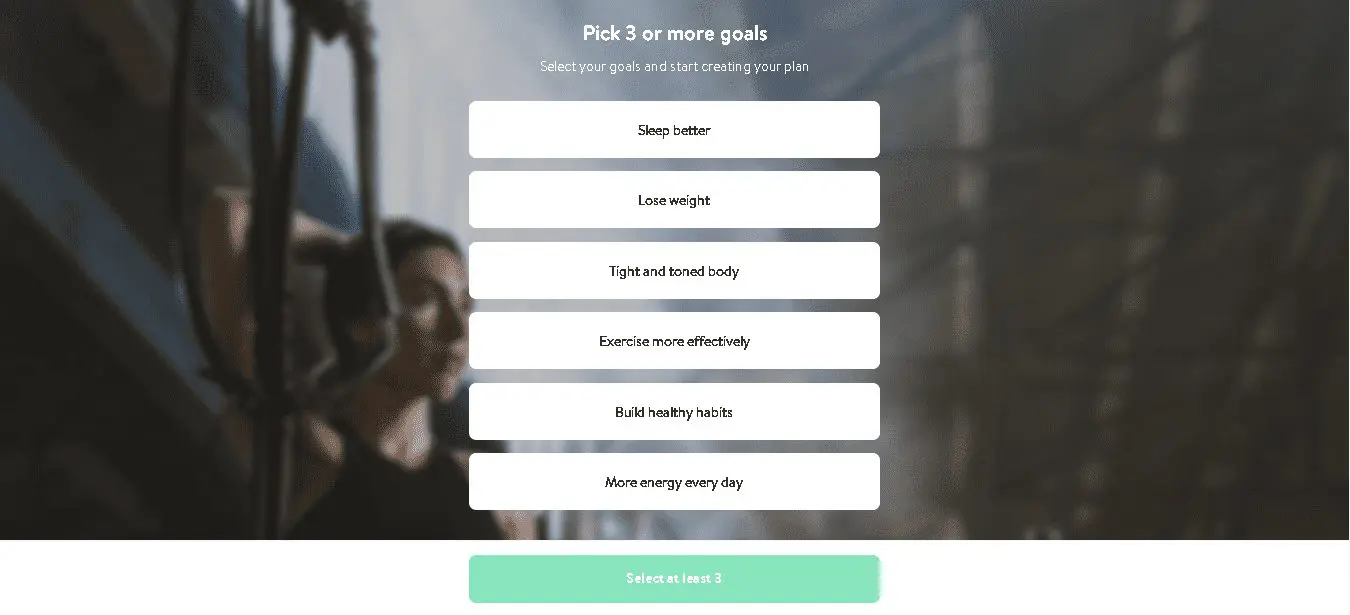 Once the sign-in process is complete, the app leads you to a page that tells you it is creating a custom fitness plan and a choice will need to be made as to which which subscription plan you wanted.
Navigating the App
The layout of the Asana Rebel app is relatively straightforward. The app comes with few frills and fuss, which we enjoyed.
On the home screen, you will find three tabs:
Each tab offers its own functions that make using the app easy and enjoyable. Let's take a look at what you can expect to find on each.
Today Tab
According to your answers when signing in, Asana Rebel will have created a custom plan for you. You can find your daily program on the "Today" tab.
This custom program includes a list of items you need to fulfill throughout the day. It is divided into three sections: morning, daytime, and evening. Some of the tasks are more rigorous. For example, exercising or taking a daily quiz. In contrast, others are simple reminders that put you on the path to healthier living. This includes things like drinking water or listening to music to help you focus.
Here, the app also reminds you about getting sufficient sleep each night (at least eight hours). And, it reminds you to get in a before-bed meditation session. Even better, it offers some sleep music to help lull you into dreamland.
In essence, the "Today" tab is where you organize your daily routine to help get you on the path to a happier, more mindful, fitness-orientated lifestyle.
Explore Tab
While Asana Rebel provides you with a customized routine, that doesn't mean you can't explore other options available within the app and either add them to your plan or swap them around.
Under the "Explore" function, you will find a host of offerings to peruse and try. Let's look at some of the categories for you to explore and take part in.
The Asana Rebel Workout Options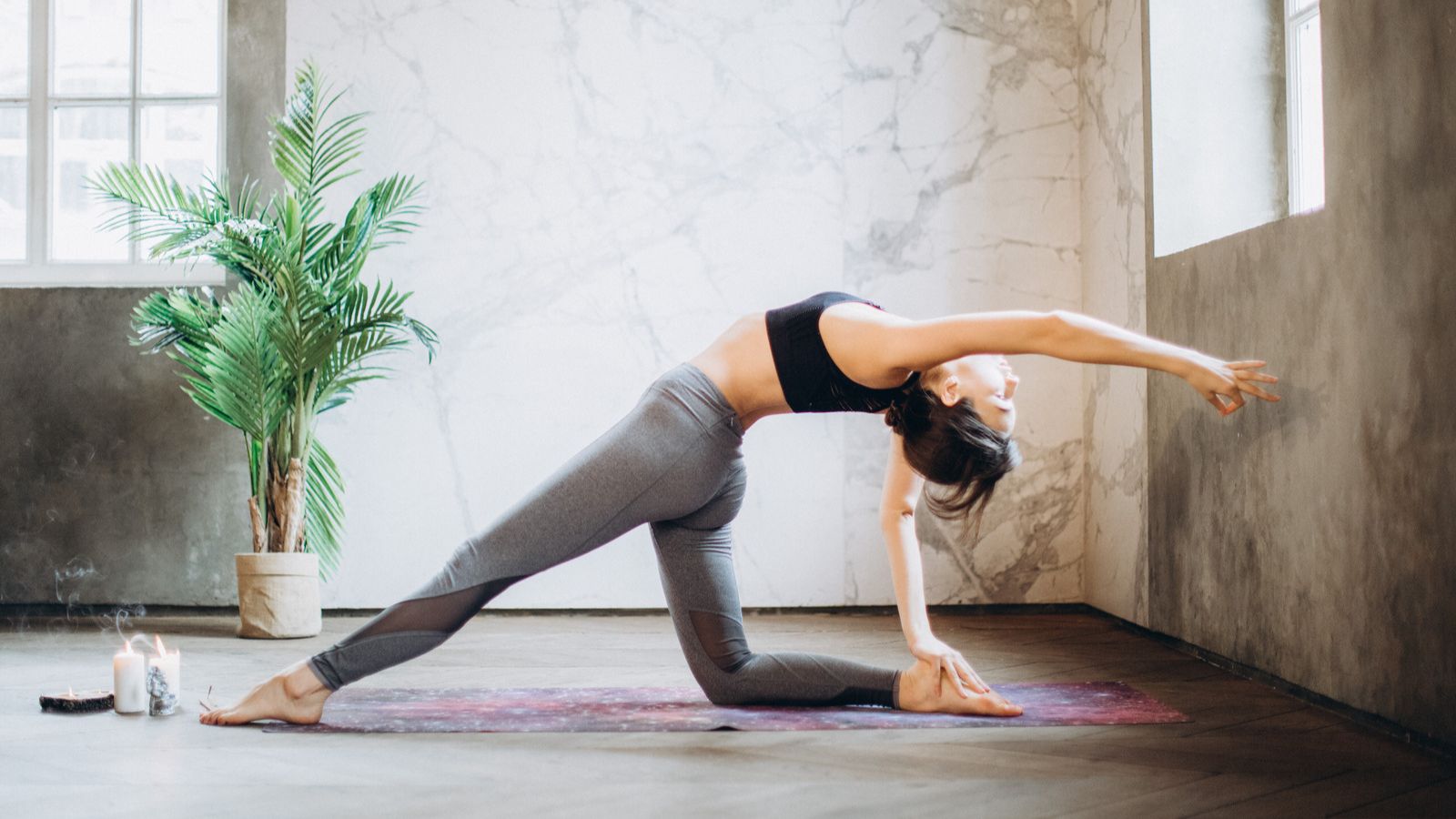 The workouts in the app feature a fusion of yoga that blends with some cardio and strengthening and toning exercises. The only equipment you'll need is a yoga mat and a towel. And in some instances, yoga blocks (if you don't have these, books work well too).
The app divides these fitness sessions into a few categories. This makes it easier to navigate these numerous workout options:
Get in shape
Strength
Flexibility and mobility
Balance and focus
Breathe and relax
Low, medium, and high intensity
You can choose the workout according to what you want to gain from it – from a gentle flow to more of an intensive strengthening session. Alternatively, you can select your activity according to your fitness level, and even by the amount of time you have to spare for your yoga workout.
Exercises range from four minutes for the shortest activity to over 40 minutes for those looking for a slightly more intensive session. However, on average, the workouts are typically around 20 minutes.
Users Can Pick Workouts
The ability for users to pick workouts that suit the time they have available makes it clear that the developers have taken into account the various schedules and constraints people may have. With life being as busy as it is these days, being able to squeeze in a quick routine makes getting into the fitness lifestyle that much easier.
Another way this versatility shines is that not everyone begins at the same fitness level. Beginners may not have built up the endurance yet to power through a 40 minute HIIT workout. Starting with a more manageable exercise routine makes us feel as though we have achieved something. And, it encourages us to continue the fitness journey.
Conversely, an overly intense session may leave newbies feeling like a failure. Chances are they won't try it again – we certainly wouldn't. Asana Rebel has found the perfect balance for allowing users to feel confident while still leaving you feeling as though you have gotten in a good sesh.
Yoga Smooth Transitions
What you can expect from the workouts themselves is this – there are no breaks between each different movement as you would find in pilates or aerobics or even CrossFit.
Yoga focuses on the smooth transition from one position to another. Even in the cardio-based options. Each movement compliments the one that follows. This makes the transition easy to work through.
These sessions feature a visual aid in the form of an instructor that goes through the motions with you. A voiceover explains the movements and positions, guiding you calmly as you go through the workout. The tranquil music makes it simpler to focus on your breathing and the activity you are doing.
Some of the workouts you can expect to see are:
A Core Control Workshop – This is a snappy five-minute session that focuses on strengthening your core muscles, leaving you with a tighter, more toned mid-section. Hello, abs!
Mega Metabolism Booster – If you're on a weight loss journey, this one is for you. In just five minutes, this exercise routine will have you melting away the fat and burning calories like never before. If you want to sweat it out, this is an excellent option.
Activity Tab
The final of the three primary tabs on the app is the "Activity" tab. By tapping on this tab, you navigate to the tracking hub of the app. Here, you will find a log of your activity that allows you to see your progress over time.
Asana Rebel provides you with a view of your active streak, that is, how many days you have used the app consecutively.
You are also provided a calendar that marks the days you were active and the activity you engaged in each day. This function is great to see how you have improved, where you faced challenges, and it allows you to see areas that you could improve on.
The app provides you with a complete calculation that allows you to see in total how many minutes or hours of meditation, exercise, focus (through music) you have done over a period.
You can choose a time frame that ranges from a week, a month, or even over 90-days to see how you have progressed and how much more work you have put in as time has passed.
Asana Rebel shows us our progress, builds confidence, and makes it easy to quantify our results by allowing us to see these metrics.
All of these metrics can also be shared with friends.
Asana Rebel Features
Asana Rebel Challenges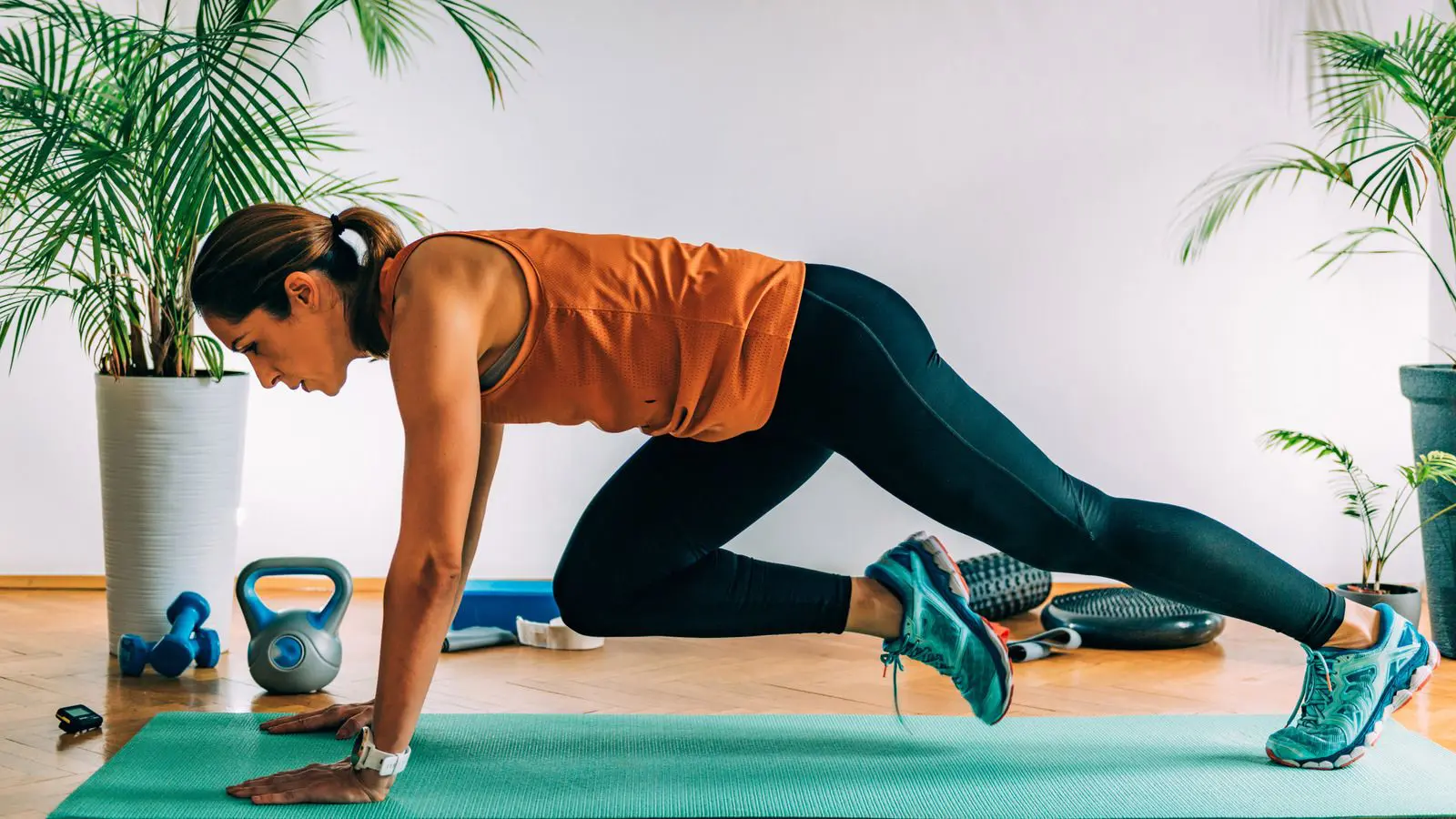 Asana Rebel offers unique challenges that target different goals and usually span a month-long period. This includes a 30-day Transformation Challenge targeting the entire body; a Spring into March Challenge for strengthening and toning; and a Six-Pack Challenge for abs of steel.
Each of these routines come with a fully-planned calendar. It shows you in advance what exercises you'll need to do and the duration of the session for each day.
For example, Monday may entail a 26-minute power HIIT workout, Tuesday may feature an 11-minute Vinyasa yoga flow, and Wednesday, you can chill out because it's a rest day.
Asana Rebel Promotes Sleep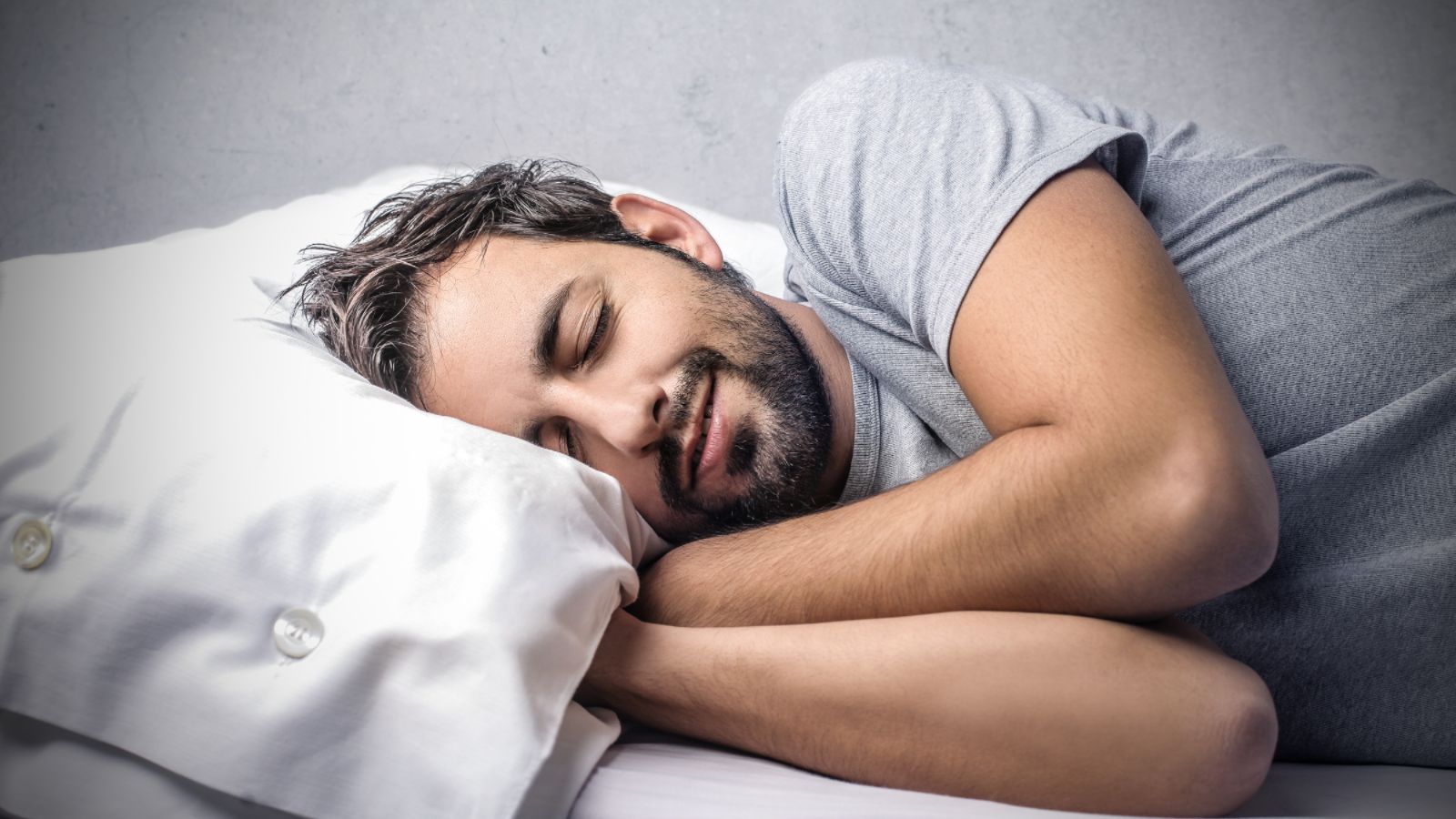 The need for a decent sleep is something that Asana Rebel takes to the next level.
While most fitness apps allow you to track or log your sleep each night, this app offers a unique approach by providing soothing sounds that you can play to lull you into slumber.
You can choose from a long list of "sleep music" designed to calm the mind and body, making it easier to fall asleep. There are even options for white and pink noise, which helps block out other surrounding sounds. If your partner snores, this one's for you.
These music clips vary in length. Each offers unique tones and sounds so you can find the ones that work best for you. When you find a piece of music that does the job, you can "like" it and add it to your list of favorites, so it is easier to find next time.
Playing these sounds to help you fall asleep or transition more smoothly from one phase to the next during your sleep cycle makes it easier to get a good night's rest. So, you wake up feeling refreshed and ready for the day.
Asana Rebel's Fun Daily Quizzes
One of the ways Asana Rebel gently nudges users towards a more mindful and knowledgeable approach towards fitness is through daily quizzes.
These quizzes educate you in a fun way, making it simple to learn scientific facts about health, nutrition, and exercise. These facts are then easily applied to your daily life without seeming like a drag – a testament to Asana Rebel's holistic approach.
The app includes these quizzes as part of your custom daily plan, marking them off as tasks that need completing.
Some of the questions you can expect include things such as: "Does intermittent fasting make you lose muscle?" You then have the option to select "Yes," or "No."
The information taught through these quizzes is astounding and helps you focus on staying healthy, mentally and physically.
Nutrition – Healthy Eating the Asana Rebel Way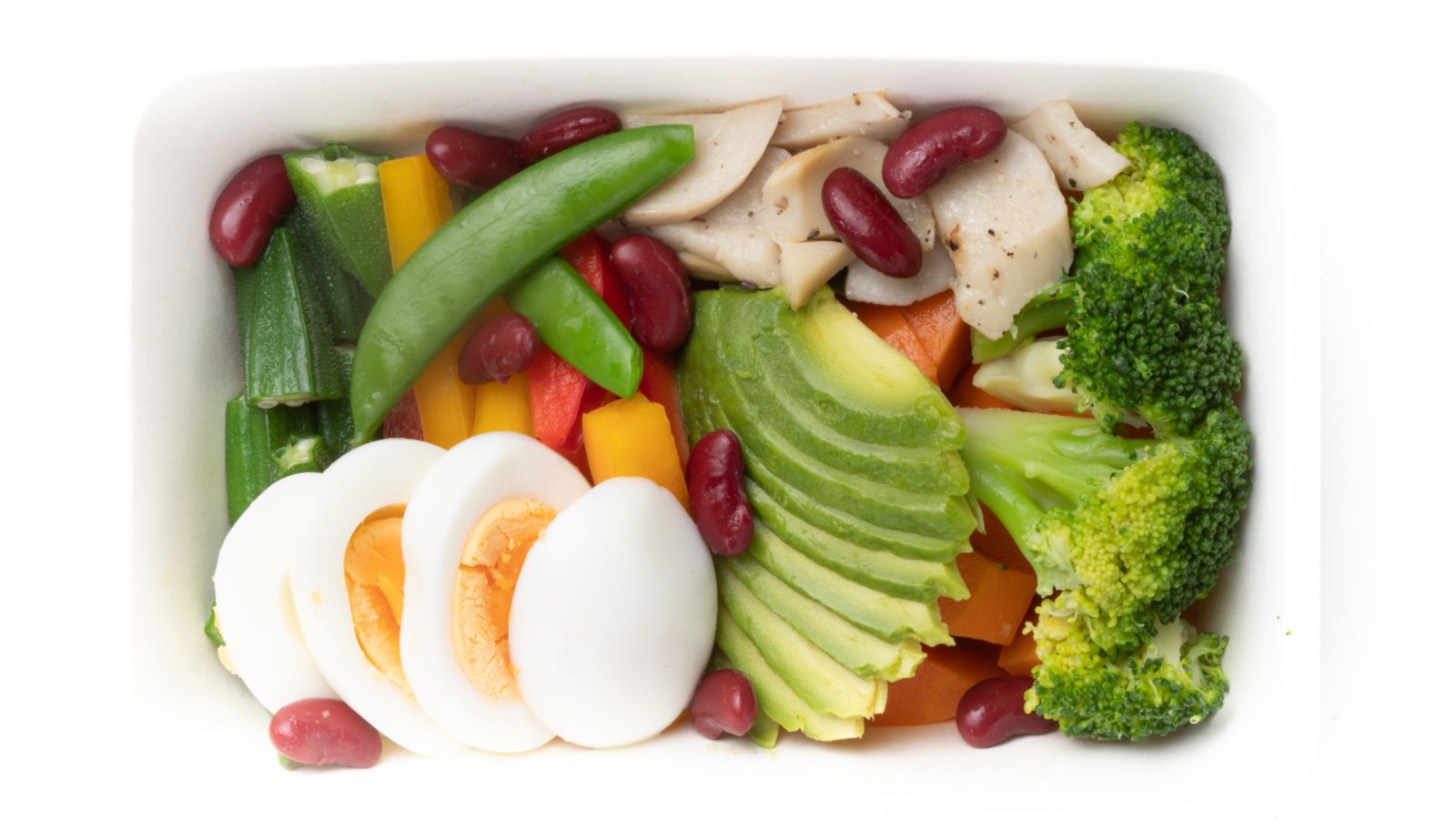 Eating correctly is just as important as getting a good night's rest and daily exercise. A balanced diet made up of nutritious meals is the best way to stay strong and healthy. Eating the right foods can also help you lose weight or maintain your goal weight once you've reached it.
Most fitness apps allow you to input meals you have consumed throughout the day, making tracking your macros and counting calories relatively straightforward.
Asana Rebel offers a different approach. It features a nutrition section that comes packed full of heath-based recipes that guide you on how to make delicious meals that fall within your daily caloric scale.
Each recipe comes complete with the time it takes to make the meal, the ingredients you'll need, a quick blurb on the taste sensations you can expect to enjoy with the dish, and the calorie count for that specific recipe.
It is important to note here that these recipes do not provide a breakdown of the macronutrients found in each of them, that is, the percentage of fat, protein, and carbohydrates each dish contains. If this is something you find important, especially if you're on a weight-loss journey, this may not be the app for you.
What stood out to us about these recipes is that they not only teach you how to whip up a healthy meal quickly but that eating healthy doesn't need to be boring, bland, or taste terrible.
Asana Nutrition Recipes
Each dish is delectable and makes it much simpler to get in the nutrition you need without feeling as though you're starving yourself. This furthers Asana Rebel's holistic approach by showing you a positive and nutritional way to eat, changing your lifestyle for the better.
Unfortunately, the carb and calorie counting that goes on with most other apps is not sustainable. The result may be that you lose the weight faster, but chances are you'll pick it all back up again because eating cucumber and umpteen celery sticks is not sustainable over long periods.
Through learning how to cook sumptuous meals that are still healthy and packed with all the nutrients and vitamins you need, Asana Rebel teaches you how to create a wellness lifestyle that is easy to maintain.
Some of the delicious recipes you can look forward to here include fig and melon salad, cauliflower soup with pumpkin seeds and mint pesto, and black bean and sweet potato stew.
Your Dietary Preference
If you remember, back at the beginning, when you signed in, the app asked about your dietary preferences. The app then uses your choice here to provide you with recipes that suit your meal requirements. So, for example, if you chose "vegan," you won't be offered a recipe for a smoked chicken wrap.
Another exciting feature is that you can also filter the recipes according to your needs. For example, you can search for anti-inflammatory foods, easily digestible meals, low-calorie dishes, meals that improve metabolism, and even those that boost mental performance.
While we are more used to the calorie and macros-driven way of fitness and health, this more gentle approach to food really left us impressed. It offers a subtle nudge toward forming a more natural and healthy relationship with food, even when attempting to lose weight, creating a more positive and longer-lasting experience with food and meals.
Asana Rebel Offers Guided Meditation Sessions
Asana Rebel offers a series of guided meditations that walk you through the process, encouraging you to focus on your breathing and reach deeper within yourself to achieve the calm you need.
These meditation sessions come in varying durations. Some are around five minutes, others are up to 15 minutes, allowing you to choose the session that best suits the time you have available. This is perfect for those who have busy lives and only a few minutes to get a meditation session in.
The meditations are not spiritually based, making them applicable for people from all walks of life. Instead, they are centered on mindfulness, focus, and calm.
They help you tackle things like mindful eating, deep relaxation, improving sleep, and even anger management.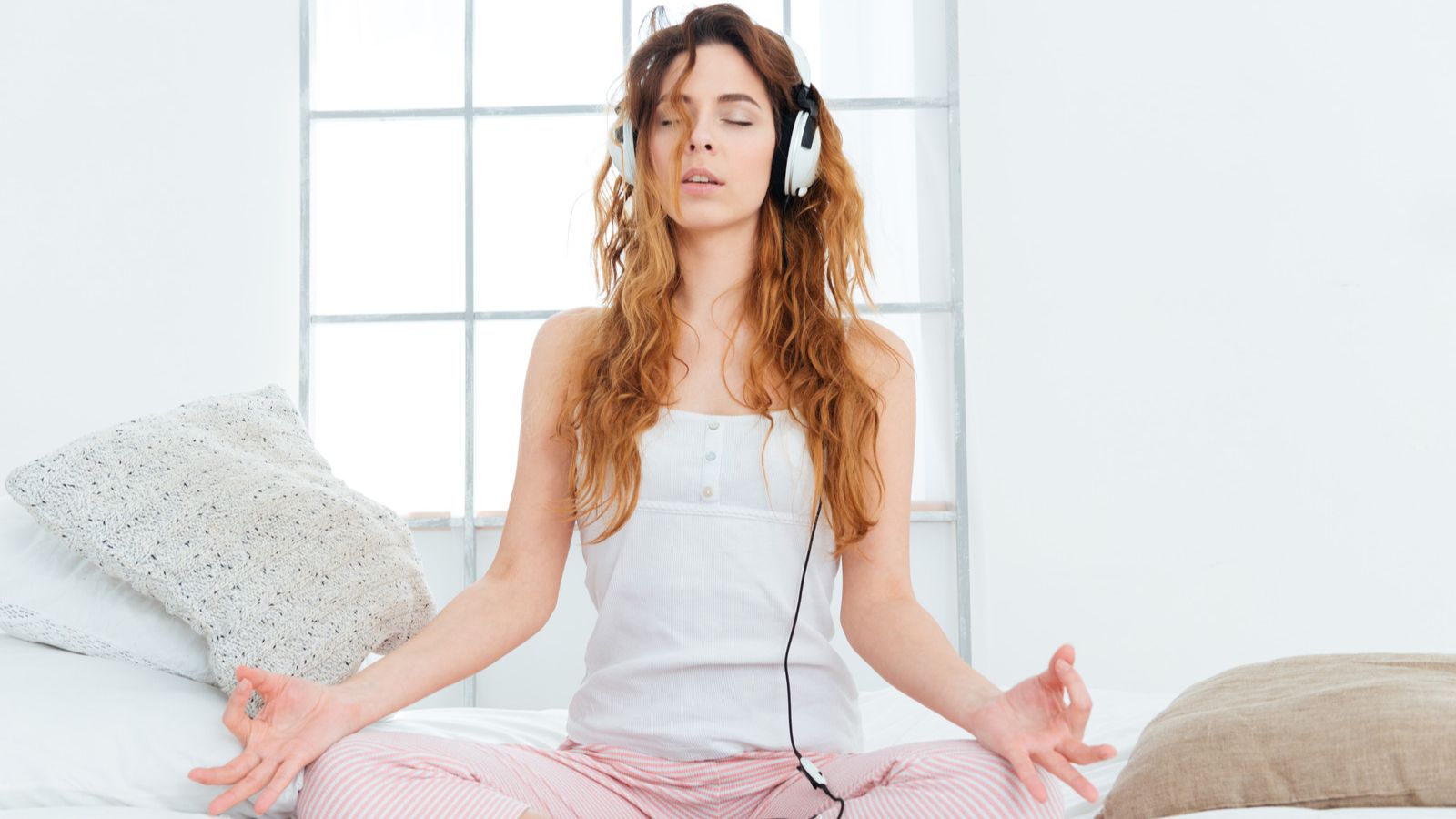 Asana Rebel Helps Focus
As you peruse the menu on the "Exploration" page, you will also find an option for "Music for Focus". Here, Asana Rebel offers a selection of music designed to help you focus.
These music clips feature binaural beats. Binaural beats are two different tones played simultaneously, one in each ear. When your brain picks up on the two frequencies you're listening to, it compensates by creating a third tone that you can then hear. It is this tone that is the actual binaural beat.
When you listen to binaural beats over a period, they synchronize with your brain waves, allowing you to focus more readily or fall into a deep and restful sleep.
In addition to these binaural beats, Asana Rebel includes other music options such as those designed to soothe and others that stimulate concentration and productivity. You can even find pink or white noise designed to help you sleep.
These music selections range from just a few minutes to over 40 minutes in length. An example of some of the options includes the app's "Chill Beats," a blend of jazz, hip hop, and instrumental music designed to help you focus.
By offering music to help you achieve better results in areas of your life not directly related to fitness, Asana Rebel's holistic approach becomes even more evident.
Asana Rebel Review: Pros
It's Easy to Use
This app takes user experience to the next level. It is well-thought-out and offers a design that is stylish and elegant. The quality of the imagery and the overall feel are top-quality. The attention to detail is spot-on. The text is easy to read and is without fuss.
The app is simple to navigate – everything is well mapped out and easy to find.
Exceptional Workout Videos
There really is nothing worse than a fitness app with workout videos that are pixellated, grainy, poorly shot, or that have unbalanced sound. The videos on Asana Rebel are of the highest quality. They are well-filmed and feature crystal clear voiceover instructions that make them simple to follow. The sound quality is just as good, so you don't have to worry about adjusting your volume every few minutes.
Frequent Updates
Asana Rebel uploads new workout sessions weekly, so there is always something new to try and challenge yourself with. This also helps you change up old routines and prevents you from getting too much into your comfort zone.
Reminders
Asana Rebel has included notifications that come up throughout the day to remind you gently to have that glass of water, take ten minutes to stretch out, or have a short five-minute listen to some calming music.
Compatibility
Asana Rebel is compatible with just about any device and is made for both iOS and Android.
You can load it on your Apple Watch, Apple TV, Android tablet, or your Samsung smartphone.
This versatility makes it easy to get your workouts done. Perhaps the exercises are easier to do when you're playing them on the TV, but those reminders to drink water are pretty handy coming through your watch.
No Equipment Needed
Have you ever gotten through a workout video, and halfway through, the instructor calls for you to whip out your kettlebells or medicine ball? And you find yourself flopping in frustration because not only do you not have that equipment, but you now also need to find a new video and start your workout from scratch.
A shining aspect of this app is that it does not require you to purchase a single piece of equipment, with the exception of a yoga mat.
Asana Rebel uses exercises that teach you how to use your body weight to build strength, lean muscle, and tone your body. Not needing to shell out money for equipment is a great touch.
The Holistic Approach
While less goal-driven, Asana Rebel guides you towards a healthier lifestyle by actioning small changes and implementations in your day-to-day life that benefit you in all areas.
Instead of focusing just on weight loss, Asana Rebel gives you the tools to create a stronger, leaner body, follow nutritional and healthy eating habits, have better mindfulness, focus, and rest.
The holistic approach makes it easy to incorporate these wellness-centered changes in all areas of your life, making sticking to these changes simple and fun.
Asana Rebel Review: Cons
Lacks Specific Goal Setting
While we are all for the holistic approach and find it quite refreshing, we wish there was an option to set a specific goal within the app. There is no availability to set a goal weight, for example, over a period of time.
While the app requires a little trust – the custom plan it designs for you is based on your chosen goal weight when signing in. If you're after hard and fast results to achieve a specific target, this is not the app for you.
The Workouts Need Work
If you're new to yoga or fitness routines in general, chances are you'll need a little guidance. Things like how to form the poses, correct technique, and what the next move is before you need to do it.
Unfortunately, Asana Rebel makes the workouts harder than they need to be, especially for beginners. There is no break between movements or poses. You find yourself needing to watch the screen continually to see that you're getting it right. And just as you do, it's time for the following position.
A breakdown of the sequence and each pose before the video begins would be more straightforward. Even if just in the "beginner" videos.
Wi-Fi and Buffering Blues
Unfortunately, the Asana Rebel app does not work without Wi-Fi. Attempting to use your mobile data will just leave you frustrated, so don't even try. You need to be connected to the internet for the app to function correctly.
Now, generally, this isn't much of an issue as these days there is Wi-Fi everywhere. It is more of an annoyance than anything. Where the problem sets in is the loading of the videos. These tend to take some time to buffer and can slow down the progress of your workout. Particularly, if they begin buffering mid-video.
It Takes Up Space
If you have a device that is low on storage capacity, then look out. Asana Rebel is a relatively large app and takes up a fair amount of storage space, around 195 MB to be precise. While this isn't surprising, considering the hours of video and music data it brings with it, it is worth noting.
The less storage capacity you have on your device, the slower the apps on it will run. So, if you're battling with in-app videos that take a while to load, you may need to transfer some of your personal videos and photos off of your device.
It's Pricey
Finally, let's look at the price. Because there are so many fitness apps saturating the market. Many of them are free or low in cost. This makes the monthly or annual subscription fee of Asana Rebel look a little inflated.
Ultimately it comes down to whether the cost fits within your budget and whether the app offers what you need.
Who Will Benefit the Most From This App
If you're not a fan of yoga, or you'd prefer an app that allows you to carefully input, track, and monitor every minute detail of your journey, then this is not the app for you.
But, if you are looking for an app that gently eases you into a healthier lifestyle and teaches you positive habits in the process, then you may want to give it a try.
In a Nutshell
This well-developed and impressively designed app offers a new take on the fitness journey. It is a more mindful approach that is less goal-oriented. And, it is more aligned with creating a healthy lifestyle that is simple to maintain. Asana Rebel offers an entirely new experience.
Asana Rebel offers the following:
Unique yoga-based workouts to tone, strengthen, build lean muscle, and lose weight.
Teaches healthy physical and mental health practices through mindfulness, meditation, quizzes, and music.
Provides a selection of recipes that educate you on forming a positive relationship with food. This is through showing you how to prepare nutritional meals that also taste great.
Asana Rebel also teaches you how to work out and build muscle tone and strength using your own body weight. This negates the need for expensive equipment.
The unique approach to wellness also makes it much simpler to implement the minor changes required to achieve a healthier way forward. If you battle with change or sticking to a plan, this may just be the app you need.