While there are hundreds of fitness apps, none are gaining traction quite like Centr. This comprehensive app, designed by the God of Thunder himself, Thor a.k.a. Chris Hemsworth, provides users with a new lifestyle routine that enables them to quickly and effectively achieve results.
If the Centr app has piqued your interest, but you're not too sure whether it's the app for you, then you have come to the right place. In this Centr app review, we cover everything the platform has to offer. We'll make it less challenging for you to see whether it is the right fit for you. So, let's dive in!
What Is It?
Centr is a fitness app that centers on three core aspects: train (workouts and fitness), eat (meal plans), and live (mindfulness and meditation.) The app is designed to provide users with a lifestyle overhaul. It offers a more holistic approach. Although not a highly personalized app, Centr puts users on the right path to living well and achieving the figure they want.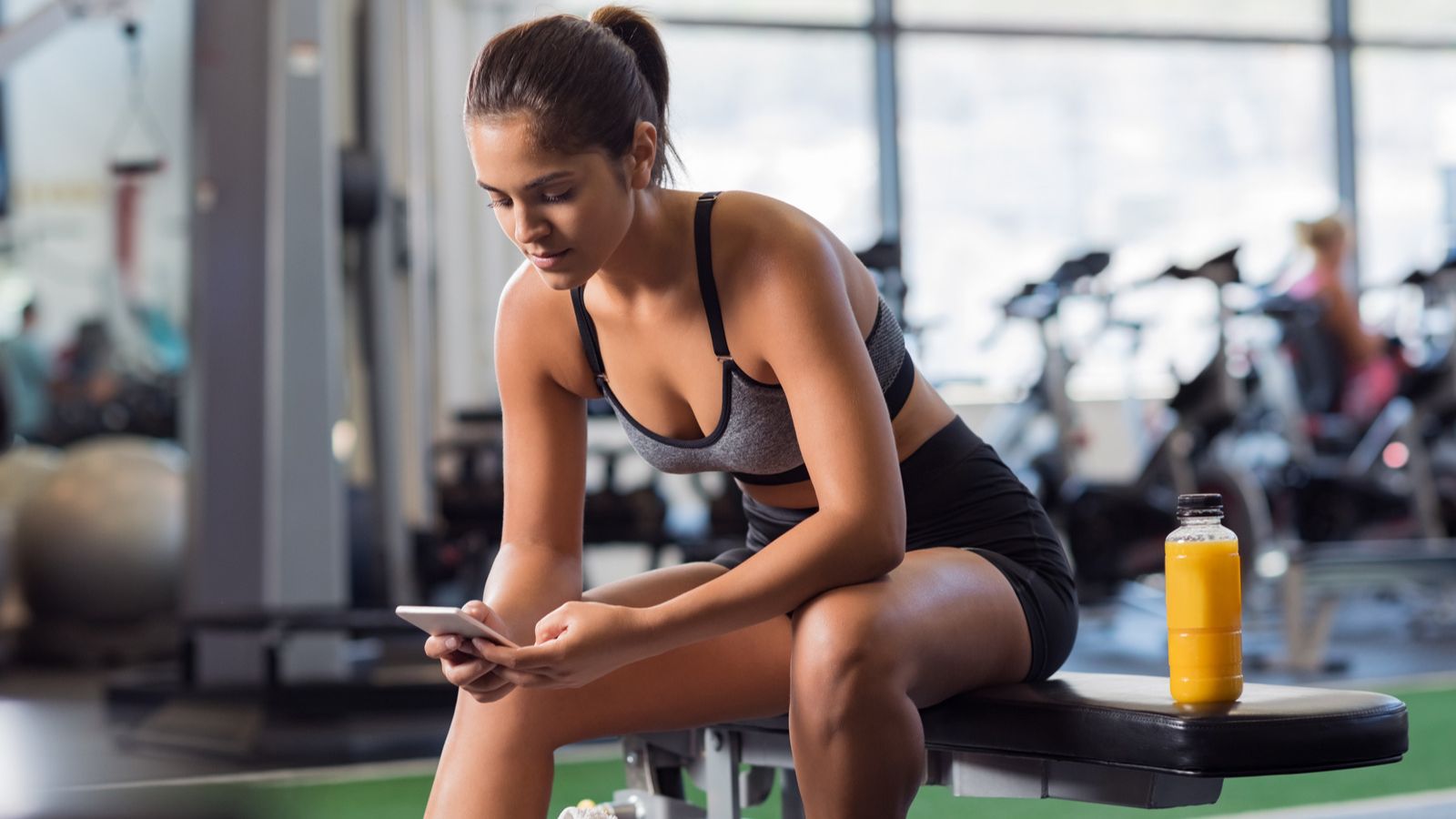 The Founder and the Journey
If Thor had a fitness app, he would use Centr. The mastermind behind this app is Chris Hemsworth, the Australian actor noted for roles such as Thor and The Huntsman. As an actor, Hemsworth finds himself having to gain muscle or lose weight for his different parts continually. Understanding the struggle most people experience when achieving these goals, he designed a fitness platform to make the process less challenging.
While Centr is effective, we're sure the results aren't quite the same as those seen when working out four hours a day with a personal trainer. However, Hemsworth makes up for this as best he can by offering intensive workout programs crafted by fitness professionals, including his own personal trainer, Luke Zocchi, and his stuntman, Bobby Holland Hanton.
Another important thing to note is that the actor does not feature in every video of the app, and while he is the face behind the app, it does not revolve around him entirely. So, if you were hoping for an app that was all things, Chris Hemsworth, you may find yourself disappointed.
The actor first started Centr as an online platform, accessible only by computer. Still, in February 2019, he launched the Centr app, making it easier for thousands of users to access the platform on their mobile devices. Centr is now available on iOS and Android devices. It can be downloaded in the Apple App Store or Google Play Store.
Subscribing to Centr
Centr requires users to subscribe to one of the three plans to experience the app and all it offers. You will find as you sign in that you need to select a subscription plan before you can open the app for the first time. The three options are:
Monthly: $29.99 per month
Quarterly: $59.99 per month (which equates to $20 per month)
Annually: $119.99 per month (this works out to $10 per month)
New users have the option to sign up for a seven-day free trial. This allows you to experience the app in its entirety before dishing out for a full subscription. However, it is important to note that should you decide the app is not for you, cancellation of the free trial needs to occur at least 24 hours before the trial ends. You'll be signed up for a subscription and charged automatically if you don't meet this deadline.
Compared to other fitness apps available, this one is rather expensive. We aren't quite sure whether this is because of the Chris Hemsworth brand attached to the app or the high-quality workouts and meal plans offered. Either way, if you're unsure whether this is the kind of money you want to invest in an app of this sort, we suggest giving the free trial a go to see if it is a good fit for you.
Signing Up for Centr
Once you have downloaded the app onto your mobile device, you'll need to sign up and create a Centr account. First, you'll be asked to input your email address, after which you'll need to create a password. Finally, you'll have to input your name and surname.
Once you have your account, Centr will ask you a series of questions that enable the app to provide you with a workout program and meal plan that fits your goals and dietary requirements. While the program you're provided is not customized specifically to your body type, it will put you on the right path to mastering your fitness goals. Some of the questions that arise include:
Here, you can pick between:
Lose weight (Get leaner and improve your fitness)
Build muscle (Build your strength and muscles)
Get fit and toned (Eat and train for optimum health)
Additional questions include:
What is your height?
What is your weight?
What is your fitness level? (Beginner, intermediate, advanced)
What are your dietary preferences? (Meat-eater, Pescatarian, Vegetarian, and Vegan)
Once you've completed the quiz, the app will create a program and meal plan for you and direct you to the "Planner" page.
An Overview of the App
Once you're in the app, you'll find it relatively straightforward to navigate. The overall design is clean and fuss-free. In addition, the quality of the videos and images is impressive and gives the appearance of a premium application.
The "Planner" page works as the default landing page. At the bottom of the screen, you'll find a navigation bar with five icons: Planner, Programs, Explore, Shopping List, and Settings.
The Planner Tab
The Planner tab is where all the action happens. You are provided with a weekly calendar at the top of the page. Tapping on the day brings up your daily routine from the exercises you'll need to do and the meals planned for that particular day.
The Programs Tab
This tab gives you a list of additional programs or workouts to add to your existing plan. These help target specific body areas or help you reach other goals other than what you specified in your sign-up quiz.
The Explore Tab
On this page, you can access the different aspects of the app. Here you can find additional workouts to supplement your existing program or swap out exercises for a particular day.
You will also find the meals here. By allowing you to view the different meals available, Centr enables you to swap meals on your plan. For example, perhaps the recipe provided for lunch doesn't appeal to you, or you don't have the ingredients on hand. In this case, you can pick a different option from the meals provided on the "Explore" tab.
The different meditations can all be found on the "Explore" tab. So if you want to find a particular session, this is where you'll need to go to access it.
The Shopping List Tab
Centr offers users a unique function that allows you to click a button on the recipes that automatically populates a shopping list with the ingredients you'll need. This makes purchasing all the necessary items easier to make the meals Centr prescribes without forgetting anything. These lists are accessible on the "Shopping List" page.
The Settings Tab
Here, you'll find all the options for adjusting your settings, and it is here that you can access your profile and subscription information.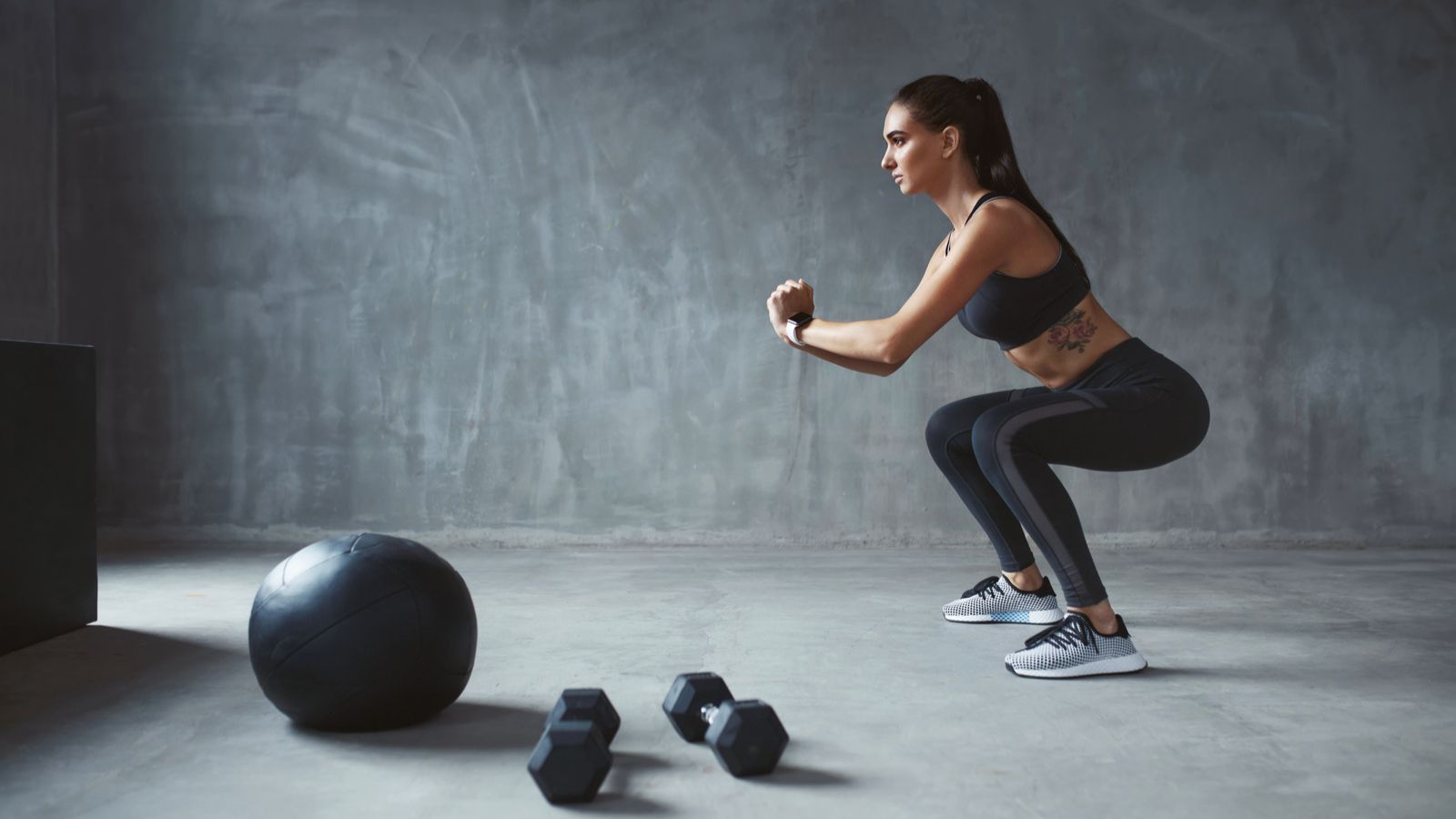 The Centr App Workouts
While Centr doesn't provide workout programs specifically designed for your personal body type, it does give you a program customized to match your chosen goal.
You can access the daily exercises that make up your personal workout plan on the "Planner" page. These workouts come in two formats. First, you have a choice of "Coached" exercises that takes you through a workout routine as though an instructor was coaching you. Here you are provided with a video of a fitness coach who takes you through the entire workout from start to finish, doing it alongside you to keep you on track in terms of timing and form.
We enjoyed these coached videos as they keep you motivated and prevent you from having to select the following video on your phone before continuing with the next set of exercises. It provides better continuity and flow and allows you to really push yourself.
However, if you are more advanced or prefer working at your own pace, then the "Self-Guided" workouts may be a better option for you. These come as audio guides accompanied by an image or short video demonstrating the movement and form required.
You may also find "Bonus" workouts included in your schedule. These are additional short workouts that boost your existing session for that day.
Wide selection of workouts
The workouts are between 20 minutes to an hour, while the bonus workouts are usually around ten minutes in duration. So if you're looking for an app that provides short exercise sessions that fit in with hectic schedules, this may not be the app for you.
Centr offers a wide selection of different workout styles that range from HIIT (High-Intensity Interval Training), HIRT (High-Intensity Resistance Training), yoga, pilates, boxing, strength training, MMA, and stretching.
The workouts are also offered in varying levels of intensity. Ranging from beginner, through intermediate, to advanced. So you can both pick the level that suits your abilities, and you can also advance and challenge yourself as you build up your strength and resilience.
When it comes to equipment, the majority of the programs don't require you to have anything and make use of your body weight. However, some of the more advanced sessions require smaller accessories such as dumbbells, kettlebells, and a bench. In addition, the stretching, yoga, and pilates classes require you to use a matt.
Each routine advises you about what you'll need and the duration. You're not left with any surprises midway through the exercise.
Music tracks
A few things to note is that Centr includes a music track of its own in the workout videos. You can mute this, but then you'll also be muting the coach's voice-over. This makes playing the music of your own very difficult and means you'll have to play your own tunes through a separate device. In addition, your music will then contend with the Centr music that plays so that you can still hear the coach.
Centr does not schedule any breaks in their weekly workout program. In this case, it is best to listen to your body. If you need a rest day, take it. Recovery is as important in reaching your fitness goals as working out.
The app also does not track the workouts you've done. As you complete each day, the program and records are struck from the app. And there is no way to monitor your output and progress.
In addition to your set workout plan and the library of workouts you can access and swap with your scheduled daily exercises, there are also other featured programs. There you can find it on the "Programs" page. Some of these programs include:
Centr Power
Power is a ten-week program designed to build strength, muscle, and size. The program sees you progress across three levels to achieve the gains you've always wanted. Created by Luke Rocchi and Bobby Holland Hanton (Hemsworth's stuntman), this program requires the use of weights and will have you looking like Thor in no time.
Centr 6
If you want a program that will kickstart your fitness, Centr 6 is for you. The plan comprises 6 exercises, 6 rounds, 6 days a week for 6 weeks. Crafted by Luke Zocci, Ashley Joi, and Da Rulk, this is not for sissies. But, Chris Hemsworth swears by it when working towards getting in shape. The sessions are 20-25 minutes in length and aim to help you gain fitness and improve your strength.
Centr Unleashed
A 6-week program that centers on body weight is designed to help you lose weight, get lean, boost your cardio, and unleash a new fitness level. This plan comes in beginner, intermediate, and advanced levels and features five HIIT/HILIT style workouts a week. The program, created by Chris Hemsworth's personal trainer Luke Zocchi and pro trainer Ashley Joi, aims to help you achieve the figure you've always wanted.
Centr Fusion
This is a 6-week workout program that will challenge your body and calm your mind. It is designed to combine mindfulness with intensive movement and offers a fusion of power flow, strength training, and HIIT. The program features five workouts a week that range from 25-30 minutes. This is created by expert trainers Ashley Joi, Michael Olajide Jr, and Tahl Rinsky. It aims to assist with weight loss, toning, fitness, and building resilience.
Centr Masterclass
The Masterclass comprises 13 sessions that span seven to 13 weeks. The program is designed by world-renowned trainer Joseph 'Da Rulk' Sakoda. He's a trained military and gold medalist. He definitely knows what he is doing. These intense workouts move you from beginner through to advanced. This program helps you improve cardiovascular fitness, mobility, and agility, build core strength and improve posture.
Centr Align
A 4-week program where yoga meets pilates. The program is designed by yoga expert Tahl Rinsky and Pilates instructor Sylvia Roberts. Made for beginner to intermediate levels, this program features two pilates and two yoga sessions a week. The sessions are between 30-40 minutes in length and require a yoga mat. The program helps improve balance, strength, flexibility, muscle tone, and core strength.
Looking at these programs, you'll find that Hemsworth himself does not coach many of the sessions. Instead, he acts more as a stand-in assisting to show correct form. Each of the coaches is a highly trained professional that ensures you get the best fitness workouts possible.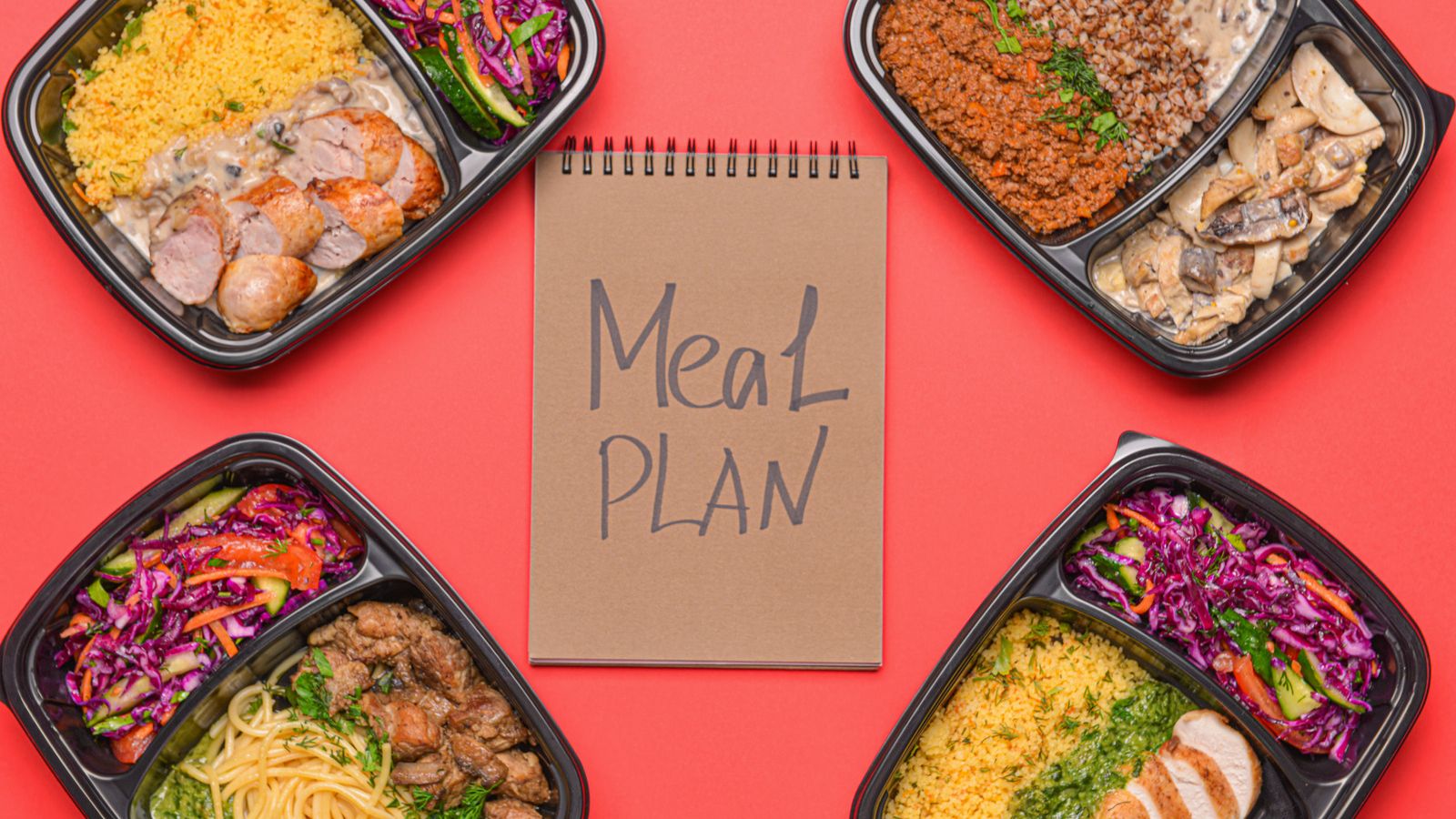 The Meal Plan
The meal plan is another of the three primary aspects of the Centr app. Each user is provided with a plan that fits the choices made during the sign-up quiz. For example, if you choose pescatarian, the app won't offer you meals that include beef and so on.
The structure comes in the form of three meals – breakfast, lunch, and dinner. On your "Planner" page, you will find your three daily meals. Then, if you feel like a snack or a treat, you can head to the "Explore" tab and tap on meals. Here you will find options for treats, desserts, and other snacky items like broccoli guacamole or protein balls.
Each meal comes as a recipe. It provides a high-resolution image that shows you what the meal should look like and information like the number of calories in each serving and how many servings each recipe creates.
Explore page
The recipe also provides you with a list of ingredients you'll need and instructions on making the dish. These meals are relatively straightforward to make and don't take hours to prep. If a meal comes up that doesn't appeal to you, swap it for another dish in the recipe library found on the "Explore" page.
A unique button on these recipes allows you to automatically add the ingredients needed onto your shopping list tab, which makes shopping for the plan much more straightforward.
Another unique aspect of the app is the "Leftovers." Now and then, this comes up as a meal now and then and utilizes the leftovers from meals made during the week. This unusual function not only saves money but also saves time and prevents the wasting of food.
An interesting aspect of the app is that there is no calorie counting. So if you have additional meals, change up your quantities or ingredients there is no way to amend your calorie intake. If you want to keep track of your daily consumption, we suggest trying a separate app that allows for this.
Nutritionists and dietitians devise the meals provided in the app, so you can be sure they will adequately supplement your workout efforts.
Meditation Sessions
The final of the three aspects that compose the Centr app is Live. This portion of the app centers on mindfulness. It offers a selection of tools, tricks, and advice to help you calm your mind and avoid the chaos that daily life brings with it.
Here, you will find 20+ meditation sessions to assist with anxiety and help you sleep better. The sleep sessions last between five to twenty minutes, while the meditation sessions are generally 20 minutes in duration.
These sessions can be performed at any point during the day. So easy to slip into your schedule. However, some, such as the sleep meditations, are a little more time-specific.
Also included here are tips to help you navigate a more healthy lifestyle. These come in the form of short blog posts written by the coaches. An example is Da Rulk's post that enables you to Learn the Nine Key Movements to Functional Training.
Helping you create a more mindful approach to life and reducing stress and anxiety levels are the function of the app's design. Stress and anxiety both contribute to elevated cortisol levels. Cortisol is a hormone, and high levels prevent efficient weight loss. Therefore, lowering your cortisol levels by reducing stress makes it easier to achieve your fitness goals.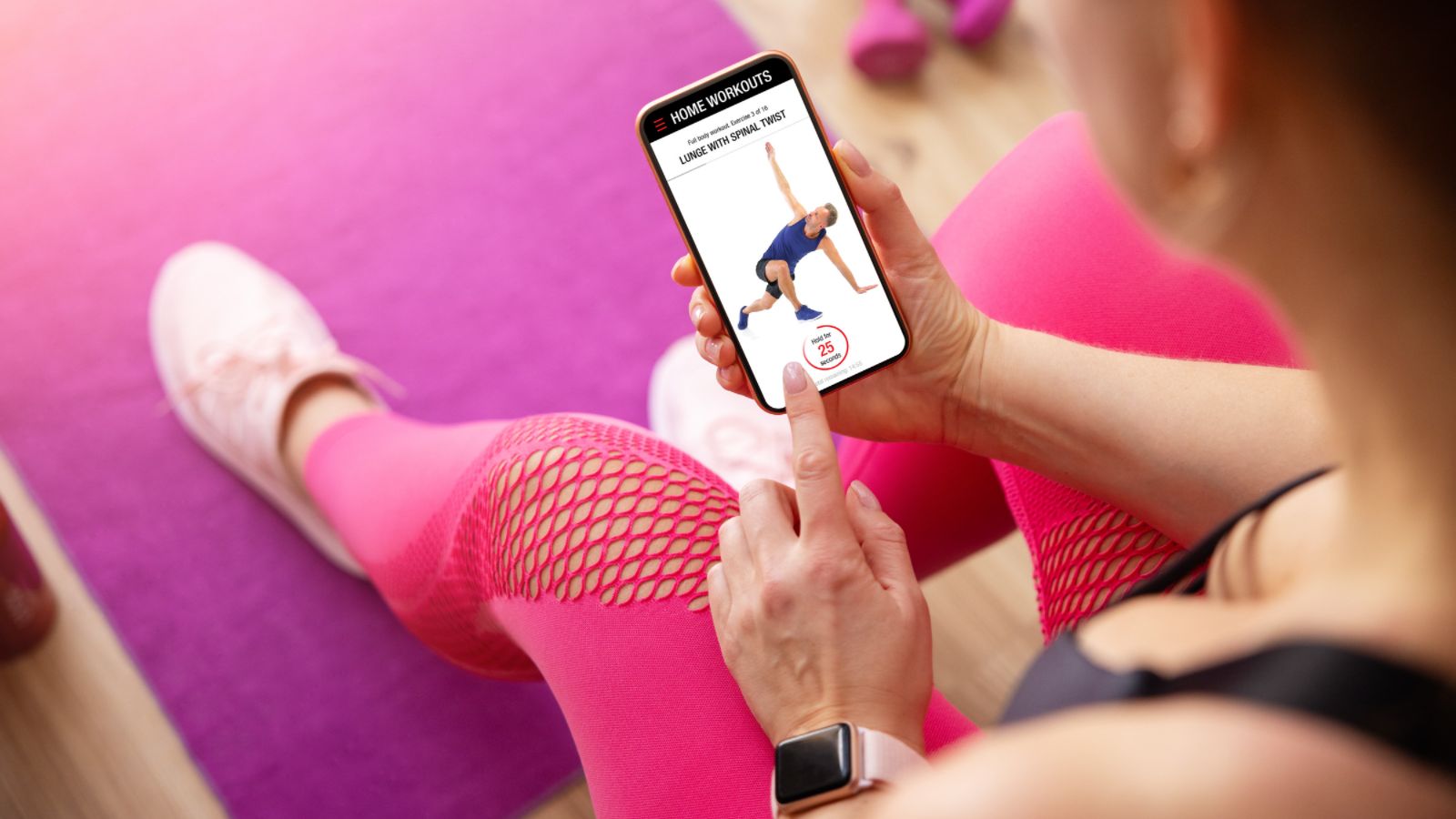 The Pros
1. Created by Fitness Professionals
Centr offers premium workouts created by the same professionals that Chris Hemsworth employs to get him in shape for his movie roles. As such, you can be sure that following these routines and programs will leave you with the body you have always wanted.
2. Exceptional Variety
The app offers exceptional variety with hundreds of workouts to choose from and an impressive selection of recipes; there is something for everyone. Better still, you have the option to select from many different workout styles, from HIIT to yoga. In addition, various programs help you achieve specific goals. Changing things up keeps it exciting and prevents you from reaching a fitness plateau.
3. Easy to Use
The Centr app is well-designed and easy to navigate. The stylish layout, combined with high-quality media and easy functionality, makes the app a pleasure to use.
4. Delicious Meals
While many fitness apps offer recipes for meals, many of them tend to be bland or use exorbitantly priced ingredients. Centr, by comparison, provides users with healthy and delicious meals that are easy to prep and don't cost an arm and a leg.
5. A Holistic Approach
By offering users a lifestyle change instead of a program that focuses explicitly on one goal, Centr makes it easy for users to implement changes that not only help them reach their fitness goals but maintain them.
The Cons
1. The In-App Music
Centr includes music in the workout programs that cannot be muted without also silencing the voice-over provided by the coaches. Unfortunately, this makes it impossible to play your own music while exercising unless you use an additional device to play your jams.
2. No Tracker
If you're looking for an app that comes with an in-app tracker that makes it easy to monitor progress and count calories, this is not the app for you. Centr does not feature a tracker and won't allow you to keep tabs on your caloric intake other than identifying the number of calories consumed per meal in the plan, if you stick precisely to the recipe, that is.
3. Workout Length and Equipment
The workouts provided by Centr are generally quite long. They range from 20 minutes to an hour, making them challenging to squeeze into a busy schedule. You'll also find that some of the exercises require the use of equipment, which you may not have. Also, the workout schedules do not factor in rest days. You'll need to incorporate them yourself when you feel they're necessary.
4. The Subscription is Expensive
Unfortunately, the Centr app is relatively expensive. Those on a tight budget may not feel that it is worth the asking price, although, considering the premium workouts you get, in our opinion, it is worth every dime.
5. No Motivation or Community
Centr offers no community unless you join the one on its Facebook page. In addition, there is no tracker. The lack of tracker and community means that the app provides very little in the way of motivation and accountability.
Who Will Enjoy Centr App?
Centr doesn't provide intensive motivational functions or feature an in-app community to keep you accountable. If you are an advanced fitness fanatic, who needs no motivation, this is the app for you.
Those aiming to build a healthier lifestyle will benefit from Centr's holistic approach. It targets all aspects of your fitness journey, from mindfulness to eating and workouts. This makes it easier to stick to your fitness goals as it makes your entire lifestyle over, streamlining it to make it more health-oriented.
The workouts provided are aimed at both men and women instead of targeting just one group. The activities are intensive and will leave you feeling like you have done an intensive exercise routine. However, they're not too easy or intensive, making them ideal for both groups.
The workouts also come in varying intensity levels making the app ideal for beginners, intermediate exercisers, and the advanced. In addition, each level makes it easy to challenge yourself no matter your fitness level.
Individuals wanting an app that provides an overarching approach to fitness instead of focusing on a specific goal will enjoy Centr. While the app helps you reach your goals, it doesn't tie you to unrealistic routines and strict calorie counting.
Our Final Thoughts
If you're looking for an app that provides a wide selection of workout options, delicious, healthy meals, and improves mindfulness, then Centr may be the solution you need. Although pricey, the app is well-designed and features content created by professionals in the field. It ensures the effectiveness the app claims to offer.
We hope our Centr app review has given you a little clarity about whether it is an app you could benefit from. In our opinion, it deserves a double thumbs-up with very few downsides to it. However, if you're still unsure, we suggest giving the free trial a go. It provides a first-hand experience that will enable you to see whether the app meets your needs.