ThisIsWhyImFit.com is the Internet's Gym. It's open for all makes of humans whether you're just starting out or already a seasoned athlete looking to maintain and improve your current fitness and health regime. Best of all, there's no monthly fee! So come on in!
In a world filled with photoshopped abs, synthol'd biceps, back implants, and plastic butts, it's often easy to be misled as to what it really means to be fit and to live a healthy lifestyle. Our mission is to cut out the BS and provide a reliable source of information that is honest, fact-checked, and scientifically-backed.
If you're here for a magic diet that promises 30 pounds of fat loss in a day, or rock hard chiseled abs within a month, then I'm sorry to disappoint, but you won't find that here!
We don't believe in promoting unrealistic methods and products, current fads and pseudo science. We're not in it to unnecessarily take you down the wrong path. We're not in it just to get your hopes up so that we can make a sale. We're in it because we love helping people and we believe that anyone of any size or build deserves to be healthy and fit. PERIOD. And provided they are given the correct advice and information, it's definitely possible.
We're in it because we love helping people and we believe that anyone of any size or build deserves to be healthy and fit
Through years of experience in our own physical development, we are able to provide you a wealth of information minus the B.S. that will help guide you to achieve your fitness and health goals.
A Few Words from the Founder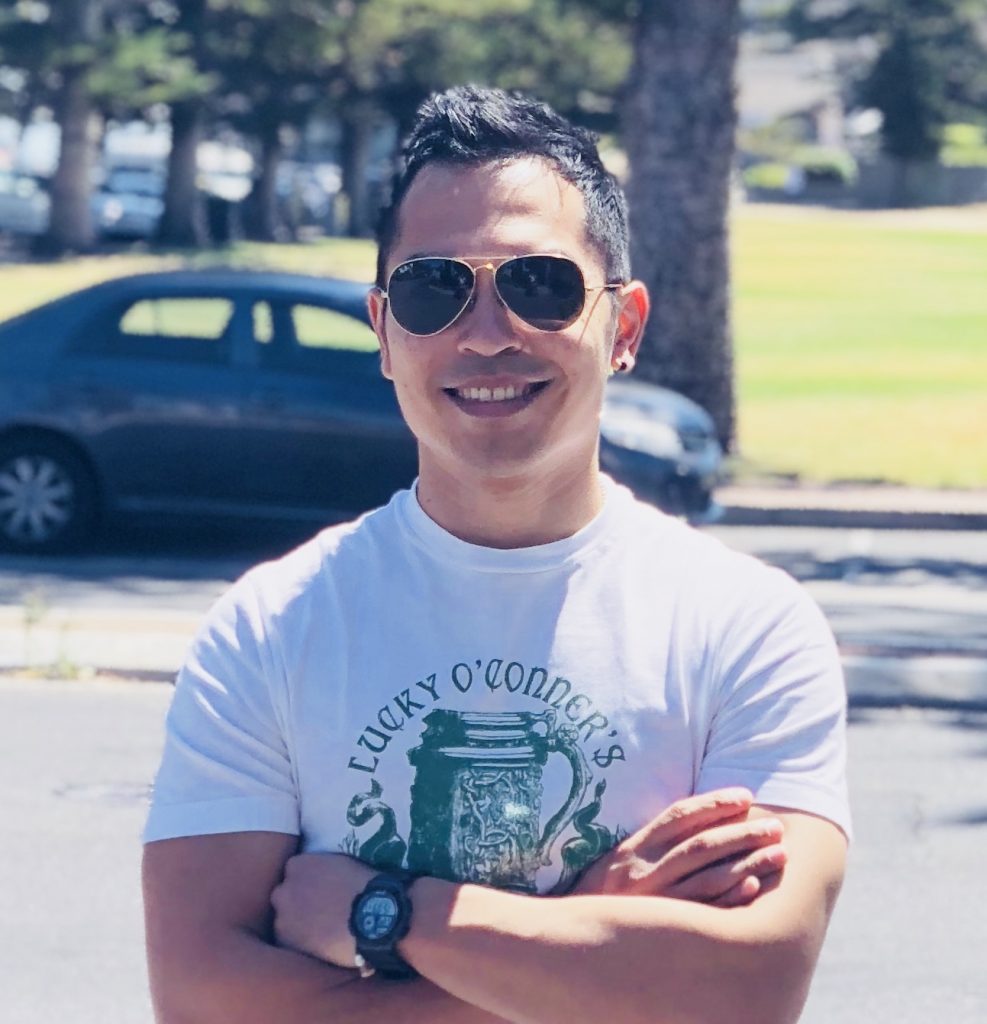 ACE-CPT, CFL1 Trainer
My name is Mike Julom. I created ThisIsWhyImFit.com as a way to journal the experiences and knowledge that I have gained through the years navigating the fitness and health world. I'm not a Mr. Universe or a professional powerlifter, nor have I competed in the CrossFit Games, nor am I some fitness and health guru, but I can tell you this: I am healthy and fit because I know how to take care of my body.
My Story
Long before I started going to the gym, I ate and drank whatever I wanted. The metabolism of a young adult was wonderful and I took full advantage of it. I didn't get fat. There were hardly any consequences – apart from the occasional hangover or three!
As a youngster in elementary and high school, I excelled at basketball, tennis, athletics, soccer, basically any sport that was thrown at me – except swimming – I wouldn't be able to tread water for 5 minutes even if my life depended on it! So, with this sporty predisposition and thriving metabolism, my body was able to maintain a consistent body fat percentage and I was as fit as a fiddle.
That is until I began creeping into my late 20s! That's when I started to notice that the size of my belly was growing disproportionately to the size of the rest of my body – I was becoming "skinny-fat". My metabolic rate was slowing and I wanted to do something about it.
Popping My Gym Cherry
I decided to join a gym. I'd never stepped into a gym before and it was all a bit overwhelming. However, I learnt the ropes and went almost everyday and quickly began to see changes. My biceps and triceps grew. My shoulders swelled and my chest pumped. I learnt about protein shakes and recovery. I was lovin' it. What I wasn't loving, though, was the hole burning in my pockets just to maintain the gym membership. As a result, motivation dropped and gains were lost. I eventually cancelled the membership.
A year or so later, I wanted to pick up where I left off. But because I was keen to save some money, I talked to my bro about a joint-investment in a home gym setup – at my mom's house that is!
We ended up purchasing a home smith-machine together that cost about a year's gym membership. It was one of those "swiss army knife" type setups which allowed you to work pretty much every part of your body.
We thought that if we'd use this rig for 2 or 3 years then it'd pay for itself and we can get swole at the same time! Equipped with hardware and the knowhow (or at least I thought I knew everything!), we got to work.
This was the setup for a few years. I managed to put on a few pounds of muscle mass and received reassuring comments from friends and relatives. But I was still unsatisfied with the results. There was still one thing that was longing for. The holy grail of body aesthetics – THE 6 PACK. I wanted one. Well 6, you get the idea! I mean, it's the epitome of peak physical fitness, right? I was doing countless sit-ups and crunches a day and I still had this annoying gut. Long gone were the skinny fat days; I was now "bulky-fat".
What was I doing wrong? Well, everyone is born with abs, they are just covered with a layer of fat. You just need to know how to get them to appear. For starter's, I wasn't doing any form of cardio. Secondly, I wasn't eating the right foods. And lastly, I was eating too much food. So basically, I had to do 2 things that I didn't really enjoy much:
Discovering CrossFit
Stuck in this bulky fat plateau, I was in search of a change that would help me lose some unwanted belly fat and hopefully reveal those abdominal features I so dearly yearned for.
Then one day, my bro started raving about this fitness program he'd been doing for a few months and the results he'd been getting. CrossFit, he said it was called. It all looked too intimidating and foreign to me and frankly I wasn't one bit keen. That is until I saw my bro with his shirt off and his six pack glistening in front of my envying eyes. This is the conversation that followed immediately after:
Me: Dude! Since when did you have a 6 pack??
Bro: I told you, CrossFit dude!!
Me: HOLY S**T!
That's when I realised, CrossFit might actually be worth trying out! So I started looking for a nearby affiliate that I could try out and I found one 5 minutes away from where I worked! I signed up and nervously attended the fundamentals course. I loved it! Ever since then i'd been attending CrossFit sessions at least 3 times a week, sometimes i'd go 6 (they were closed on Sundays!).
I also joined a CrossFit team competition not long after just to gauge my abilities against other athletes. Guess what? We won the gold! I was completely hooked!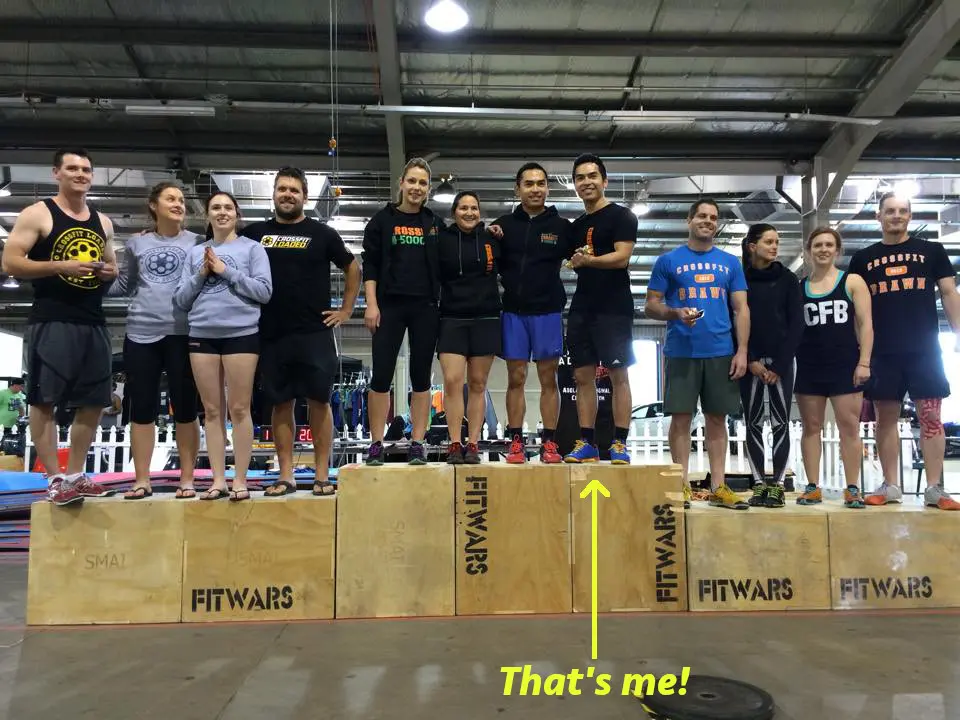 Now, I'm not trying to brag but after about 6 months of CrossFitting, I was beginning to see some of my abs appearing! It was working! Not only that, but I was also gaining muscle mass at the same time. CrossFit is not just about cardio – it also incorporates strength training, Olympic lifting, and gymnastics movements.
Why was this working? Simple maths really – I was burning more calories than I was consuming. This "calorie deficit" equation forms the foundation of basic weight-loss.
I realise the picture above appears like one of those fake "before-after" shots you typically see accompanying an advertisement for a new fad diet. But trust me, it's not intended to be one of those. It's merely to provide an example of the difference that a change in workout routines can make.
Of course, I could have stepped it up more and became more strict with my diet, but you know what, I was happy and I was enjoying life. My balance of CrossFit and enjoying what I was eating was working for me and I felt great!
Certifications
To make my health and fitness lifestyle official, I'm also an ACE Certified Personal Trainer and a CrossFit Level 1 Trainer. I believe both certifications have bolstered me to become a more well-rounded athlete and helped supplement my overall knowledge base of the fitness world.
Conclusion
Yes, let's face it, it's definitely nice to have a 6 pack. But if you're so hung up on the way you look and are perceived in the public eye, what's the point? In the end, the important thing is to stay active, eat healthily, indulge moderately, and most of all, be happy and enjoy life.
Again, I'm not a guru. But throughout my years of venturing within the fitness world, I've gained invaluable knowledge and information that I felt the need to document. And if it helps but one person, then, bonus!
That is my story. This Is Why Im Fit!
Meet the Team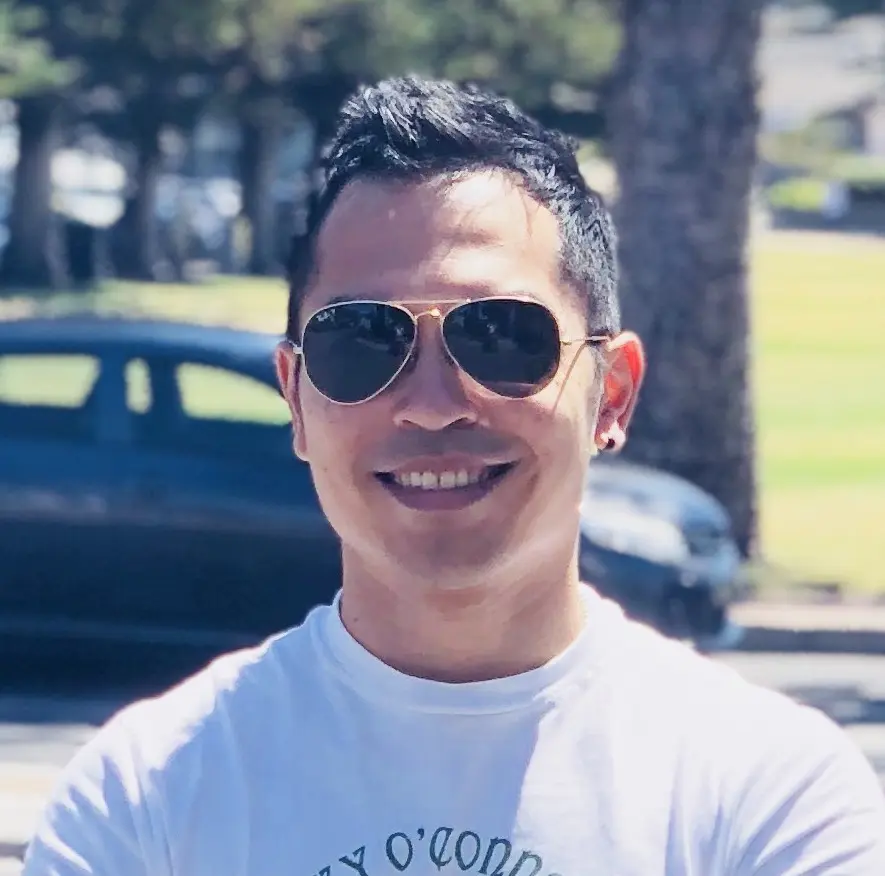 Mike is an ACE Certified PT and a CrossFit Level 1 Trainer. He is an avid lover of all sports. Basketball, tennis, athletics, volleyball, soccer, squash, golf, table tennis, even darts, you name it! He's a very active CrossFit athlete and has been WOD'ing for over 7 years. With such an intense fitness regime, Mike has learned to take care of his body physically, nutritionally, and spiritually. Mike founded ThisIsWhyImFit as a way to share his vast knowledge of exercises, diets, and general fitness advice.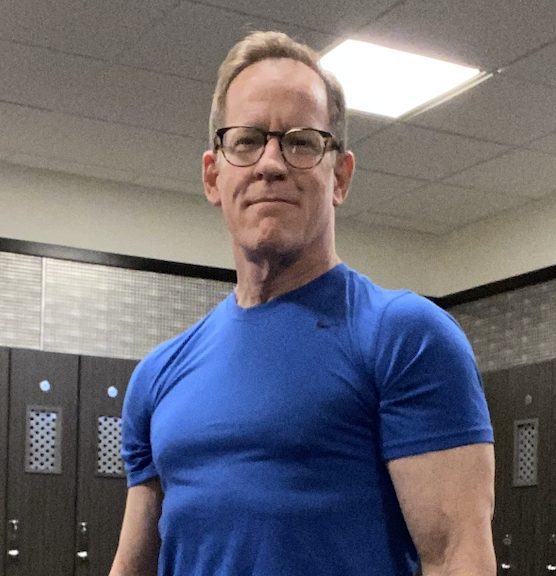 Perry Mykleby
Fitness Expert
Perry started lifting weights in 1974. He is an ACE-certified personal trainer and fitness writer. He holds a journalism degree from the University of North Texas, where he competed in powerlifting. His final competition was the Texas State Open in December of 1982, but has continued to study and practice muscle strength and hypertrophy. He is a four-decade veteran of the medical device industry.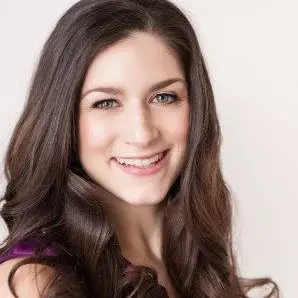 Amanda Chismar
Fitness Expert
Amanda Chismar is a seasoned wellness and fitness professional with over 14 years of diverse career experience in both the public and private sector. Amanda earned her degree in Kinesiology from the Pennsylvania State University and has held numerous certifications including NSCA CPT, NASM CES, CrossFit Level 2 Trainer, USAW Sports Performance Coach, YogaFit Instructor, Johnny G Spinning Cycle Instructor. Additionally, Amanda was co-owner and coach of a CrossFit facility for five years, has completed five marathons for charity and competed in Olympic Weightlifting.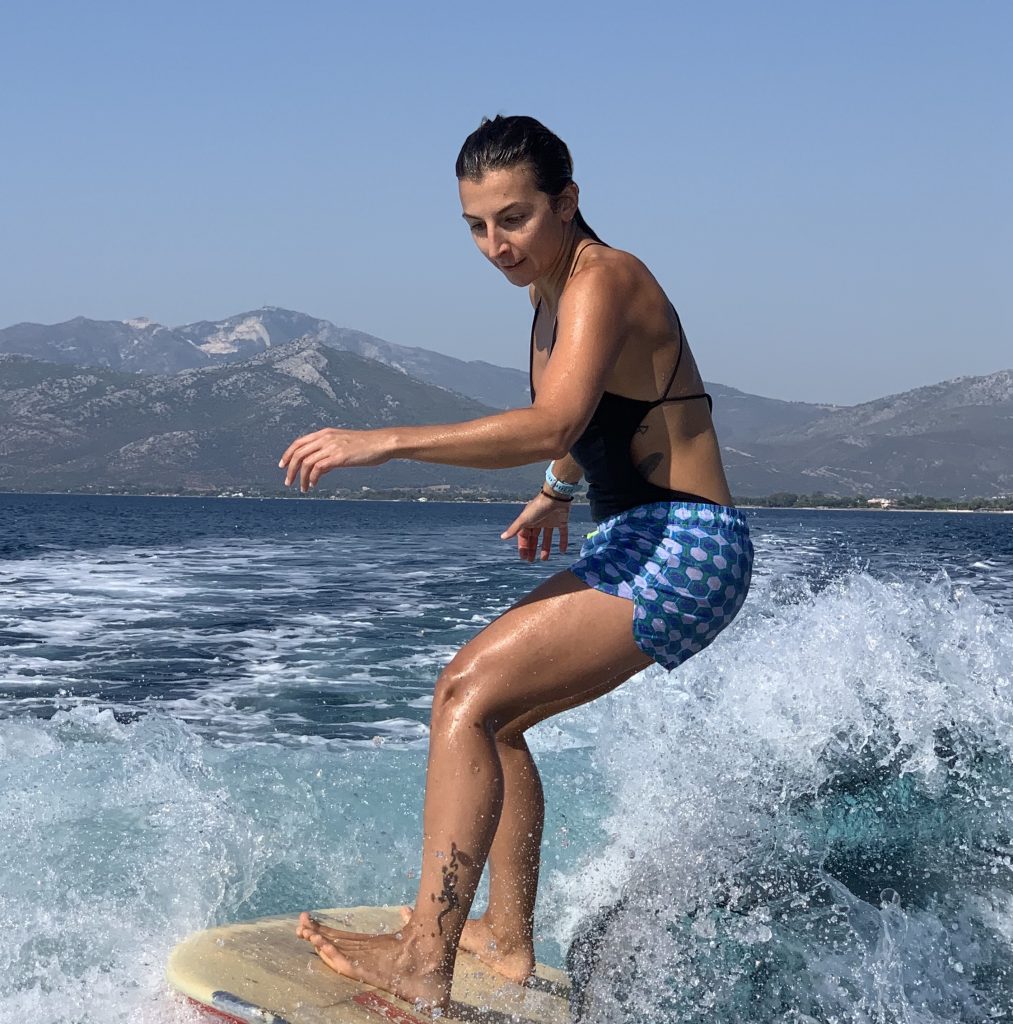 Stephanie Contomichalos
Fitness Expert
Stephanie is a sports enthusiast, an avid crossfitter, wakeboarder and yogi. An advocate for women's sport who strongly believes in the use of sport as a tool for development. She is currently living in Athens, Greece where she runs a hiking and yoga wellness retreat.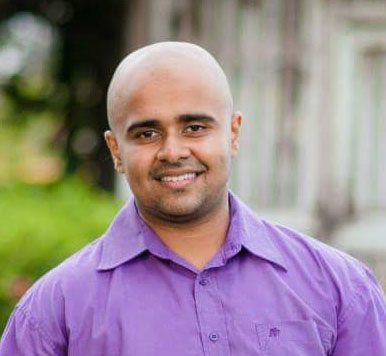 Michael Jessimy
Fitness Expert
Michael is a qualified Pharmacist with over 10 years experience dealing with a range of both prescription and alternative remedies. He is also an amateur heavyweight bodybuilder and loves spending his spare time hitting the gym. He strives to help others build the best body possible through fitness, health and nutrition consultation and has several published books under his name.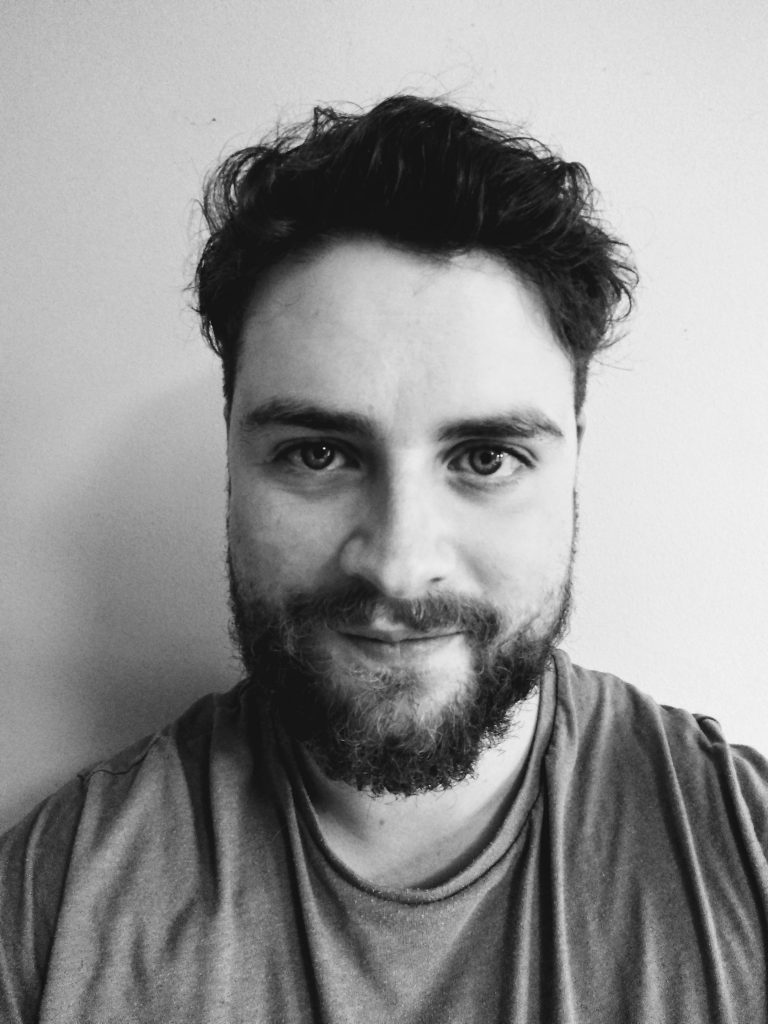 James Dixon
Fitness Expert
James Dixon is a fully qualified personal trainer and award winning writer, with a decade's worth of experience under his belt. Throughout his career, he has helped hundreds of people to meet their dietary and fitness goals, writing exercise and nutrition plans to suit any and every requirement.