BetterMe is a holistic fitness app that places weight loss as its core focus. This user-friendly app offers a host of features designed to work together to get you on the path to achieving the figure you're after. But whether the app actually does what it says is what we are here to find out. Our BetterMe App review is designed to walk you through the ins and outs of the app and what it has to offer. This will make it less challenging to see whether this is the app for you. So, let's dive in and let's see what BetterMe is all about.
A Bit of Background
BetterMe was founded by Vitaly Laptenok and Victoria Repa in 2016. They had the ambition to help users combat their weight issues. Since its release, the app has grown in popularity, gaining high ratings on Google Play and the Apple App Store. Available in over 190 countries and offered in over ten languages, the app is accessible to all. And with over 100 million installs since its inception, the stats speak for themselves – this is one app worth trying.
What Is BetterMe?
BetterMe is a holistic health coaching app that supplies users with nutrition plans and workout programs customized to assist with their individual weight loss goals.
However, instead of solely supplying custom plans, the app utilizes a mindful approach that enables users to alter how they tackle weight loss, making it easier to stick to and maintain a fitness and wellness lifestyle.
BetterMe uses the expertise of over 166 professionals that help craft exceptional plans that are simple and easy to understand. By offering a unique take on health and fitness, BetterMe makes it easier for the average person, like us, to get into the habit of living a more wellness-oriented lifestyle.
What we love most about this app is the way it engages us as users. Instead of offering heaps of scientific data and confusing stats, it interacts as though it's your buddy, encouraging you daily to go after your goals.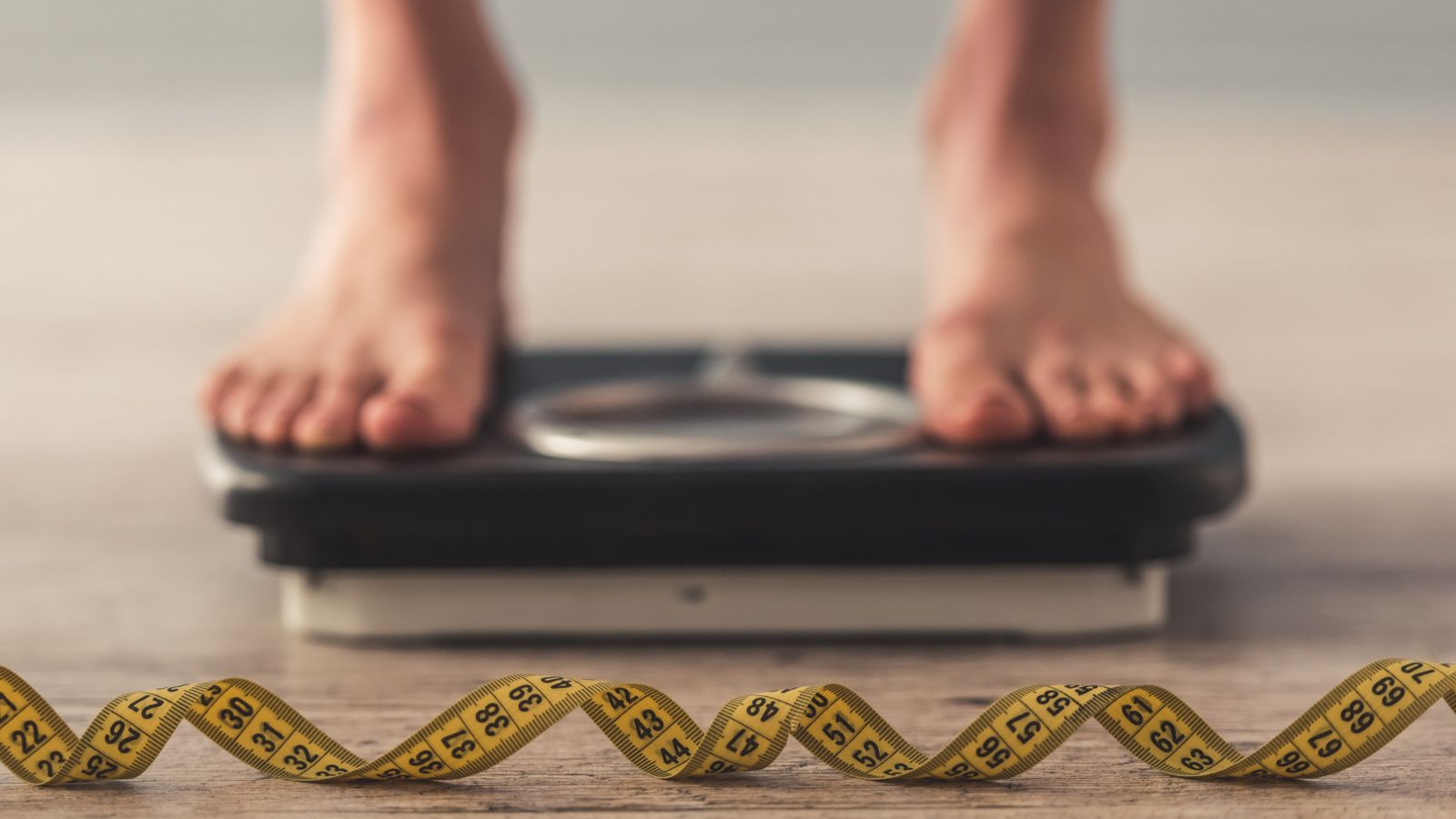 How Does BetterMe Work?
Instead of targeting only nutrition or solely working out, BetterMe provides a multi-faceted approach aimed at helping you follow a healthier lifestyle while achieving your weight loss goals. To do this, the app features three overarching elements that will help you think better, eat better, and exercise better.
Included in the app is an informative course that helps users re-establish their mental approach to weight loss and healthy living. BetterMe understands that many of us have been subjected to misinformation about wellness. We may have even built up mental blocks when it comes to our own fitness journey.
This unique aspect of the app provides users with a few minutes of mindful reading each day that helps to re-align mindsets and set them on a positive mental path for weight loss.
Complementing the mental exercises are physical workouts. BetterMe provides a vast selection of practices that make working out at home or the gym easy. When you initially sign up, each user is presented with a custom workout plan based on the personal details and goals stipulated (but more on that later.)
Balancing the informative course and the workout routines is a nutritional plan based on the answers provided on initial sign-in. BetterMe provides users with a daily meal plan that includes recipes and meal options. In addition, users can log their calories and daily water intake, keeping them accountable for their eating habits.
By combining these three aspects, BetterMe offers users a way to integrate small, unobtrusive changes to help them lose weight. These changes then become habits that enable users to maintain their optimal physique.
Signing In
Now that we understand more about what the app offers, it is time to look at it a little more in-depth.
The app is easy to find. It can be downloaded from the Google Play Store or the Apple App Store. It is compatible with tablets, smartphones, and even your Apple Watch.
Once you have downloaded and installed the app, it is time to sign in.
One thing to note about the signing-in process for this app is that it involves more than merely typing in a username and password. Because the app provides custom nutrition and workout plans for each user, the app needs to ask a few rather personal questions. Our advice? Answer honestly as this is the best way to get the right plans to help you meet your goals.
So, what kind of questions can you expect? Let's take a look:
First, you will be asked to create a profile. Here you can either create a new username and password or sign in using another social media account.
Once that is done, it's onto the questions, starting with: What's your gender
We were rather impressed with the inclusive options provided here:
What's your main goal?
Lose Weight (Drop extra pounds with ease)
Gain Weight (Get lean and strong)
Keep Fit (Stay in shape and feel great)
Once you have selected your goal, you'll be asked: Which activities do you prefer?
Fitness at home (with minimal equipment use)
Fitness at the gym (incorporate weights and machines)
Running (guided interval running)
Walking (guided interval walking)
We must just point out here that the option to create a workout plan based on location and the equipment you have available left us impressed. These apps often feature workouts that require machines or weights that you don't have access to, or if you would like to use a specific device, they only offer bodyweight training. BetterMe makes room for all preferences.
What's your name?
How old are you?
What is your height? (You can provide this in imperial or metric measurements.)
What is your current weight? (Again, you can give this in Kgs or Lbs)
What is your goal weight?
Which areas need the most attention?
This is one question that appealed to us. Here you are presented with an image of a person with labels indicating various body areas such as legs, belly, butt, and chest. Tapping on these labels allows you to select those areas of your own body you want to target.
Do you have any physical limitations?
Your options here include:
None
Back pain
Knee pain
Limited mobility (wheelchair)
Other
Choose your body type.
The app presents you with four illustrations of various body types, including rectangular, pear, round, and hourglass. You need to tap the one that represents your current form.
The next few questions include:
What does your typical day look like?
How are your energy levels throughout the day?
How physically active are you?
When was the last time you were at your ideal weight?
How well do you rest at night?
Choose your diet type:
Traditional (I enjoy everything)
Vegetarian (I avoid meat and fish)
Vegetarian – Plant-based (I do not eat animal products)
Keto-Vegan (I like low-carb meals and avoid animal products)
Keto (I like low-carb meals for fast metabolism)
Pescatarian (I avoid meat but eat fish)
Lactose-Free (I do not take milk products)
Gluten-Free (No wheat for me, please!)
Paleo (Little processed foods, extra fruit and veggies)
Mediterranean Diet (High on veggies, nuts, low on meat)
Diabetes Type 1 (I want to cut back on carbs)
Diabetes Type 2 (I want to cut back on carbs)
Again, the wide variety of diet types left us impressed. Boiling it down to offering specific plans for those with diabetes or certain intolerances shows the inclusivity of the app.
Bad Habits. We all have a few, which ones are you guilty of?
I don't rest enough
I have a sweet tooth
I have too much soda
I love salty foods
I enjoy midnight snacks
None of the above
Next, depending on your chosen diet type, you can choose from a provided selection, which foods you would like to enjoy more of in your eating plan.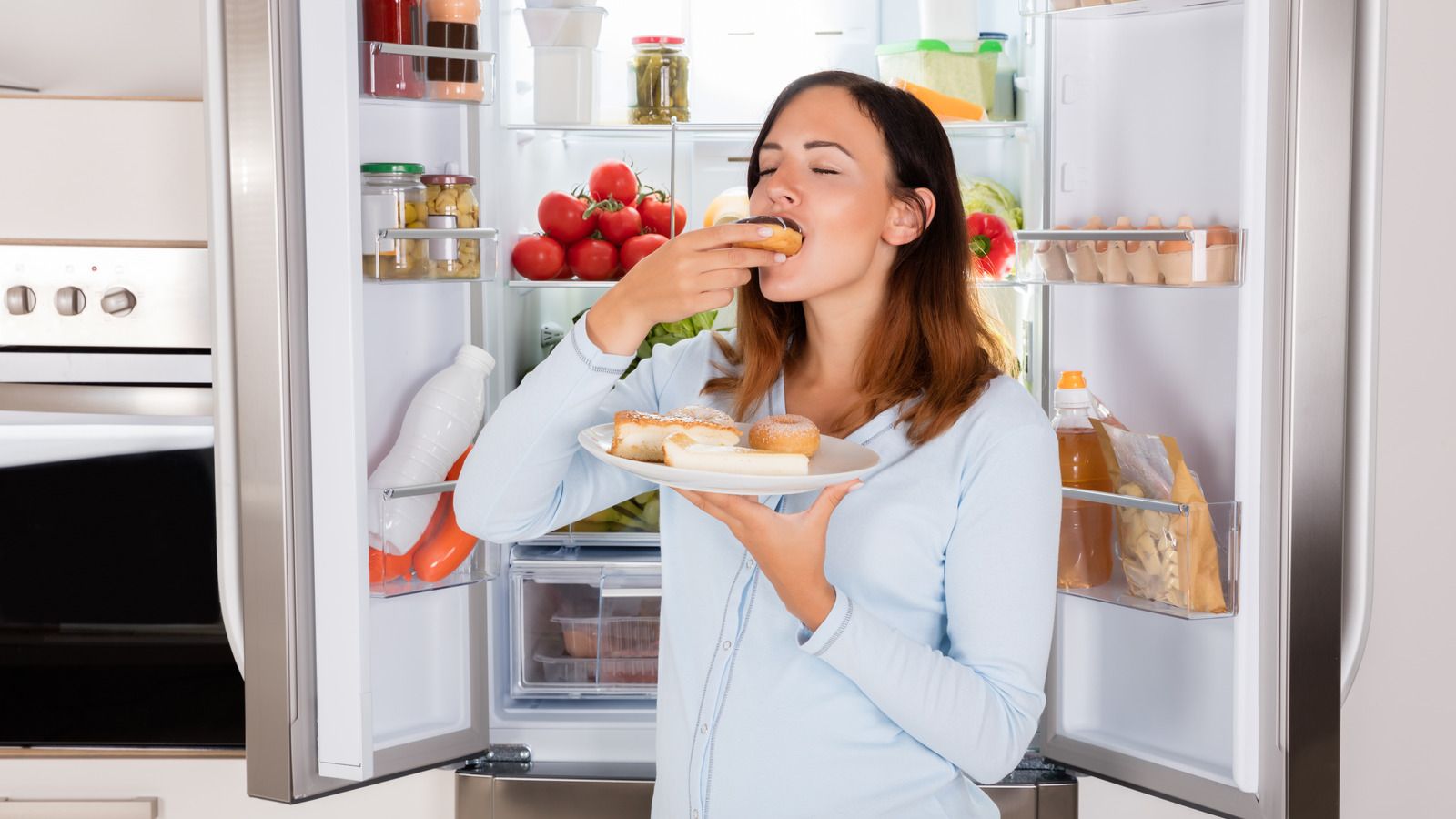 Then you are asked:
What is your daily water intake?
I only have coffee or tea
About two glasses
2-6 glasses
More than six glasses
BetterMe then poses two statements regarding fitness and weight loss, and you need to choose whether you relate to these statements or not.
You will then be asked to choose your current activity level on a slider ranging from newbie (I need to catch my breath after climbing a few flights of stairs) to pro (trust me, I'm in great shape)
And finally, you're done. The app will then calculate your custom program. Ours looked something like this:
Seven Chapters of psychology
Three fitness at home workouts per week
Meal plan with a caloric target of 1651 kcal per day
A daily step goal of 9500 steps
And a daily 2750ml water goal
As you can see, the sign-in process is somewhat involved. However, the questions are relevant, and answering them correctly will leave you with a wellness plan that works.
Navigating The App
An aspect of the BetterMe app that we enjoyed was the ease of use. The app is well-designed, uses fun illustrations, and features fonts that are legible and easy to read. In addition, BetterMe utilizes a straightforward app layout that makes it simple to find what you need in a matter of seconds. We give this user-friendly app a nine out of ten; there is nothing more refreshing than an uncluttered and fuss-free app.
Opening the app will direct you to the default dashboard or "plan" page. However, at the bottom of each page, you will find a navigation bar with five icons. Tapping on each of these will direct you to a different part of the app. So let's take a closer look.
The Plan Tab
Once you've signed in, the app navigates you directly to your personalized plan. Here you will find a list of the components that make up your plan, creating a dashboard that provides easy access to each. Clicking on each item takes you to the task for the day.
Psychology
First up is "Start with your mind." Tapping on this will take you to the reading chapters that you need to complete for the day. These consist of short articles that help you re-establish your mindset regarding food, weight loss, and exercise. They also help you understand why you've encountered particular struggles in your fitness journey and how to approach them differently.
Each article ranges from between a one-minute to a ten-minute read. Some of the topics you can expect include "We know what you're thinking!" This article explains why you make the choices you do and how to resist that additional slice of pizza.
Fasting
Fasting is a new feature. Studies have shown that using intermittent fasting helps significantly when trying to shed a few pounds. The downside is that while it works, knowing how to go about creating an intermittent fasting routine can prove tricky, and sticking it is even more so.
BetterMe has developed this feature that monitors your fast for you. By tapping on "Start Fast," you set the timer. BetterMe will then start the clock and notify you when your fast is over, and you can eat again. The only downside we experienced here is that it won't inform you daily. You need to tap on "Start Fast" every day to keep the cycle going.
If you continue to scroll down the "Fasting" page, you will find a "Need to know" section that informs you of who should steer clear of this diet style and then suggests an alternative for those that fall into the listed categories.
Next, you will find a list of considerations that show you "How to get ready" for your intermittent fast. These include suggestions such as "Pick a fasting window to fit your lifestyle" and "Drink water to avoid dehydration."
The following section lists what you can expect to experience during the first eight hours of your fast after this is a list of what happens during the eight to 16-hour segment. We found this explanation helpful, and it kept us motivated to stick to the fast and not take a bite of that donut!
Workout
The next item on your dashboard is your daily workout. Tapping on this will take you to the prescribed activity that forms part of your plan. For example, The app may direct you to a 20-minute Lower Body Burnout. This is ideal for those who don't have time to scroll through the workout library to find a suitable exercise, although if you would rather choose a workout routine of your own, you have the option to do so.
Add Food
By tapping on "Add Food," you can log the meals you have eaten for the day. Here BetterMe reminds you of your daily caloric intake limit and shows how many calories you have consumed on a chart, making it easy to see how you're doing at a glance.
Adding your meals is easy. You're given two ways to do this so you can choose the one that makes the most sense to you. Tap "Calories" to input a custom dish that enables you to name the food and put in the exact amount of calories the meal has.
Or, choose "Food." Here, you can select whether it was breakfast, lunch, dinner, or a snack. Once you have chosen the meal, you will need to search for the breakfast food you had. For example, you can select an Egg McMuffin or a croissant with egg and cheese. You can then select the serving size you had for this dish, but this applies to the meal as a whole, not each ingredient that makes up the meal.
We felt this was lacking because each meal then comes with an allotted calorie count, which may not always apply. For instance, what if you had the croissant with egg and cheese but heaped on the cheese? It is essential to keep in mind that these caloric quantities are estimates.
Once you have logged a meal, it reflects on the chart and is listed below. Tapping on this meal will show you the fats, carbs, and protein for that specific dish.
Water Tracker
As part of your comprehensive plan, BetterMe advises that you drink a certain amount of water each day to assist in your weight loss. Tapping on this tab allows you to log your water intake for the day.
Your water tracker page offers stats like your "total water intake," your "achieved goal days," and it provides a chart that enables you to see your daily water consumption at a glance.
We enjoyed the aspect of the water log that allows you to note your intake in varying quantities. You can input amounts from 150ml up to one liter instead of estimating your intake.
Walk – Your Step Tracker
Part of your fitness plan includes taking a specified number of steps each day. BetterMe works in conjunction with Google Fit to track the number of steps you take each day by using your GPS.
The Training Tab
Tapping on this icon on the navigation bar will take you to the BetterMe training page.
At the top of the page, you will find your custom workout plan. Ours was "Full Body Medium." It consisted of 28 workout sessions. Selecting this plan takes you to the list of training sessions that make up your program so you can access any of them at any point.
The Training Sessions
Each training session differs in length, the longest being up to an hour and the shortest five minutes. The sessions are each named. They indicate the duration of the activity, the number of calories you'll burn, and the equipment you'll need.
You are also offered to include a warm-up and a cool-down to your activity. But, if you'd rather not, you can toggle these off. Next, the app provides you with a list of the exercises you'll be performing. Here you're given an image of what the activity looks like and how long you'll need to complete it before moving on to the next exercise.
When you're ready to begin the workout, you can tap "Let's Go," and the warm-up will begin. BetterMe then takes you straight into the main exercise routine. You are provided with a video of each move, and a timer counts down the time. There is also a "pause" and "play" option and a "next exercise" button too.
What we did find unusual is that there is no in-app music or voice-over coaching, so if you like exercising to tunes, you will need to play your own through a different device.
A break or rest period of one minute is included every so often during the workout. Once you're done, the app will ask you to rate how easy you found the session.
Workout Library
Below your program is the app's "Workout Library." This library features a comprehensive list of various workouts that feature numerous exercise sessions. What left us most impressed is the variety of training plans on offer, including dancing workouts, prenatal yoga, office workouts, family workouts, HIIT sessions, wheelchair cardio, senior fitness, and even gym-based workouts.
The Food Tab
The next icon takes you to the food or nutrition page. Here, you will find your meal plan based on your answers when you first signed up. Your eating program consists of three meals and a snack per day. Each day features new and exciting dishes to try. Ours looked like this for day one:
Breakfast – Nut Butter Oatmeal (318 kcal)
Lunch – Baked Salmon and Chickpea Salad (562 kcal)
Dinner – Baked Spanish Tortilla with Tomato, Spinach, and Broccoli (496 kcal)
Snack – Hummus with Carrot Sticks and Walnuts (256 kcal)
Tapping on each meal takes you to a recipe for that dish and a delicious photo of how it should look. It advises you of the time it takes to make the meal, how many calories it contains, the macros, and the ingredients and quantities you'll need.
Unfortunately, it lacks a little in the method or instructions for putting the meal together; these are rather vague.
However, the app redeems itself by providing a list of substitutions you can use. For example, if you're allergic to walnuts, substitute them with sunflower seeds.
The Challenges Tab
BetterMe offers a variety of guided challenges that you can join in on to supplement your program and push yourself a little further. The challenges each indicate how many users have joined up to participate and the duration of the challenge. Some of the challenges you can find include:
Sugar-Free: A challenge to go 21 days without sugar
Fat-Burning Yoga: A 21-day yoga challenge
Beauty Routine – A 28-day improved beauty routine
These challenges cover all aspects of health and wellness and don't exclusively focus on exercise. But, keep one thing in mind, you need to pay to participate. Each challenge is sold as a separate course over and above your membership fee. Paying $8 to participate in a challenge to get up at 5 am each day was not something that appealed to us.
The Profile Tab
The last of the five tabs take you to your profile page. You will find your stats on this page, although you'll need to have your Google Fit activated to access them.
The stats you can see include:
Your weight – you can log changes in weight here and see your progression towards your goal weight.
Steps – This shows your weekly average and how many steps you took per day during that week.
Meal Calories – This also shows your weekly average and your daily intake.
Workout Time – Here, you see your weekly average and your daily achievements
If you scroll down further, you will find a "My profile" button that takes you to a page that enables you to manage your personal data, view your set goals, select a subscription, view the privacy policy and terms of use, and log out of your account.
Below the "My profile" button is a "Help" tab that takes you to a page that offers fitness advice and that will assist with billing inquiries or technical issues.
BetterMe Subscription Plans
Now that you know what the app is all about, you may be wondering what it costs.
BetterMe offers a free version; however, it is limited. It allows you to view your meal plan but not fully access the recipes, and many of the workouts are restricted. What this version does, though, is provide you with a good insight as to what the app offers, making it easier to see if it is something you want to subscribe to.
Should you wish to subscribe, there are a few plans available: (Costing and plans were accurate at the time of writing this article)
A Weekly Plan – $4.99
A Twelve Week Plan (you are charged weekly for this) – $29.99
A Six Month Subscription (This comes with a 7-day free trial) – $42
An Annual Plan – $120
A Lifetime Access Subscription (This requires a one-off payment) – $1200
It is important to note that should you sign up for a 7-day free trial; you will still need to input your credit card details. Once the trial expires, you are automatically signed up for the subscription program attached to that trial. However, should you wish to not follow through with a paid plan, you must unsubscribe from the trial before it finishes. Failing to do this will cost you the money you don't want to spend.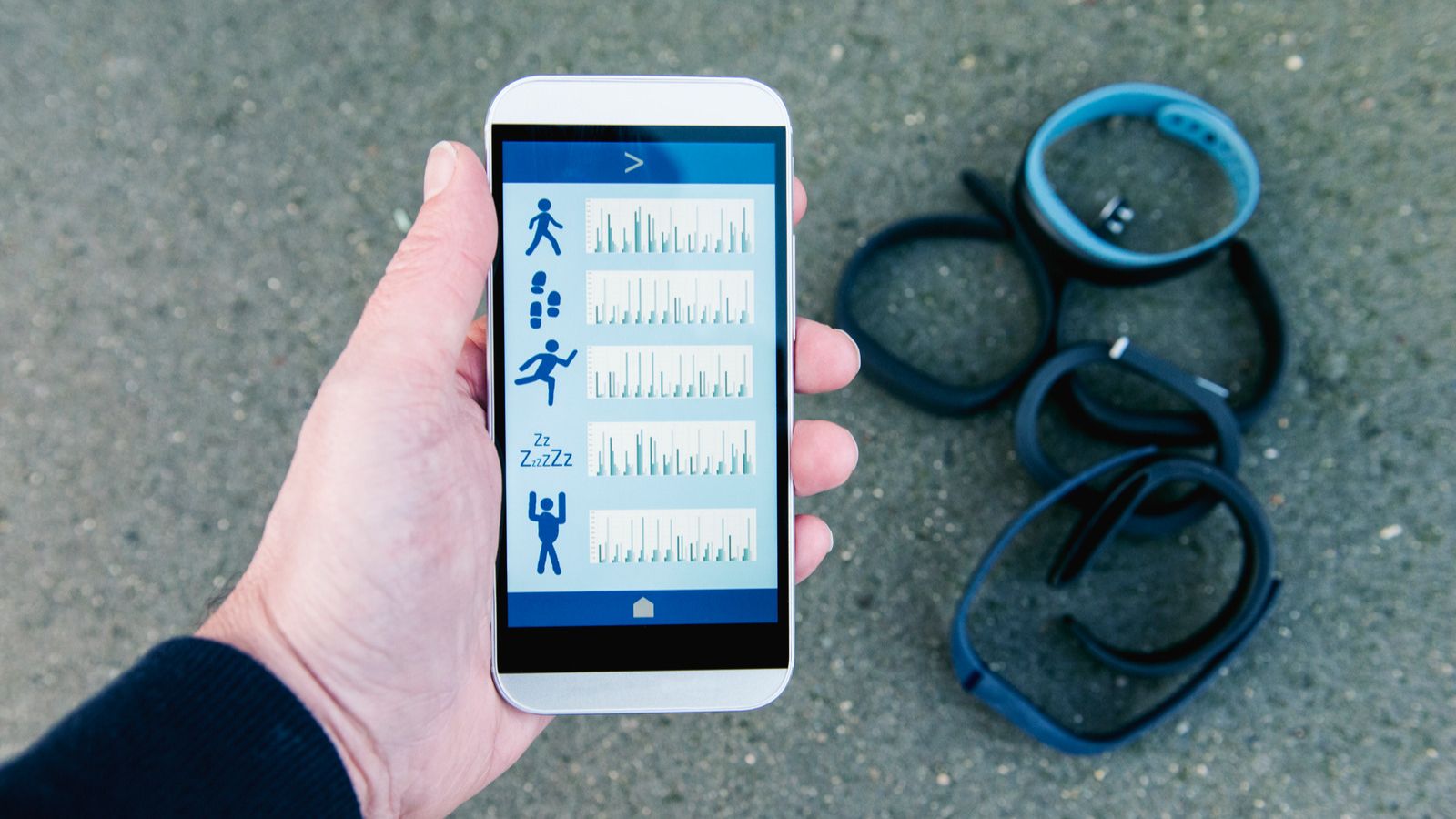 The Pros and Cons
No review is complete without taking a closer look at the pros and cons of the app. Below, you'll find a list of the aspects we enjoyed about the BetterMe app and those we feel could use some improvement.
Pros
The Holistic Approach – This app covers all avenues of health and fitness, making it easy to adopt the custom plan as a lifestyle rather than tacking on exercise or nutrition to your current way of life. Implementing a lifestyle overhaul makes it easier to stick to the plan and achieve results.
Custom Plans – Having a plan geared towards helping you with your personal goals makes it easier to reach them making the subscription costs worthwhile.
Versatility – The app covers nutrition, workouts, and mindset. This is refreshing in a world of apps that target only one of these elements.
User- Friendly – The BetterMe app is easy to navigate and simple to use.
Inclusivity – Many fitness apps disregard various groups, from the disabled and elderly to those with sports injuries and dietary needs, such as diabetics. BetterMe makes it simple for anyone to get fit and healthy. It is inclusive, offering assistance to people from all walks of life.
Multiple Workout Options – The workout library is impressive and left us smiling. There are a variety of workouts provided with the ability to find activities that can be done in the gym, at home, or the office.
Notifications – BetterMe will notify you of different aspects of your plan throughout the day. Gently suggesting you log your water intake or participate in a workout.
Cons
Like any app, BetterMe has areas we felt needed improvement:
A Lack Of In-App Sounds – No coaching voice-over or music played during the workouts. We would have enjoyed at least one of these options. Also, this means you'll need an additional device to play your music on, which can be a hassle if you're at the gym.
The Sneaky 7-Day Trial – You're automatically signed up for a subscription plan if you don't unsubscribe before the trial is over.
A Generalized Calorie Allocation – Preset meals come with fixed calories. You can change the meal's portion size but not the individual ingredient amounts, which throws off the accuracy of the calories consumed.
Incomplete Recipes – The instructions for making the meals in your plan could be a little more descriptive.
Workout Videos – These tend to be a little glitchy.
Who Is BetterMe Best For?
If you're looking for an app that focuses on helping you achieve your weight loss goals, then BetterMe may be the one you need.
Also, if you prefer an app that covers all aspects of health and wellness like nutrition, workouts, and mindset, then you'll enjoy BetterMe.
Those looking for an app that focuses purely on workouts or is heavily stats-based may not find that it provides what they need.
Overall, this app is highly inclusive and offers customized plans that will let you reach your goals in just a few months, making it ideal for anyone looking to improve their weight and wellness.
Final Thoughts
Users looking for an app that offers a holistic approach to weight loss and overall health will find the BetterMe app a worthwhile experience. The app makes it simple to reach your goals in just a few short months by providing targeted and custom plans.
Although some areas need a minor adjustment, overall, we found BetterMe is an app that delivers. It is easy to use and comprehensive in all the right places, placing a high value on the user journey.
We hope that our BetterMe review has made it less challenging to see whether this is the right app for your needs. However, if you're still unsure, give the free version a try. It costs nothing and offers a fantastic overview.