Behind every great CrossFit athlete is a brilliant CrossFit coach. But what makes a good coach stand out? On a regular basis CrossFitters around the world get certified as CrossFit L1 coaches. A good coach is encouraging, passionate, helpful, dedicated, goal-oriented, well-informed, attentive, respectful, patient and a clear communicator.
They should be able to combine an exceptional approach, simple and effective instruction and have a knack for regulating the ebb and flow of a class so that every athlete leaves feeling like they got the most out of their class.
Of course, the best coaches typically have years of experience to draw from and will have made their fair share of mistakes along the way.
For new coaches, the idea of teaching can be fairly daunting, so to help out we have compiled a list of the best qualities of a great CrossFit coach.
Get to know your athletes!
It is critical for all coaches (both new and seasoned) to take the time to get to know the people who come through their gym doors. Get to know their names, what they do for a living, why they chose to come to CrossFit, what their fitness goals are etc.
Find out how to motivate them. This will help to shape a good athlete-coach relationship and give customers confidence that you are invested in their development and progress.
Connecting with your clients on an emotional and empathetic level is a significant element of being a successful coach.
Forming clear lines of communication with your clients will mean that you are able to obtain the best results and, in the process, create a trusting relationship.
These relationships will not develop overnight. They require time and patience. Learning to listen and observe will be critical.
A pitfall of many coaches is that they are too eager to display their fitness knowledge, rather than applying it in a practical manner. This can result in a lot of 'communication' between coach and athlete, but little understanding. A coach's goal should be to understand their athletes.
When a coach has a good understanding of their athletes wants and needs, they can be far more effective in calling out their mistakes, recognizing when they can push more, or when they need to pull back. They know when to guide their athletes and when to let them guide themselves.
Be receptive to feedback.
What defines a good coach is having the ability to recognize these mistakes, acknowledge them and seek to learn from them.
The concept of leaving your ego at the door applies to everyone inside a CrossFit box – coaches and athletes alike. This is particularly pertinent for coaches when they are being offered (what is hopefully) constructive criticism.
This may come from a fellow coach or a student in class, and it is critical for coaches to understand that what they are being told will help to make them a better coach in the future.
Everyone makes mistakes at some point in their career, what defines a good coach is having the ability to recognize these mistakes, acknowledge them and seek to learn from them.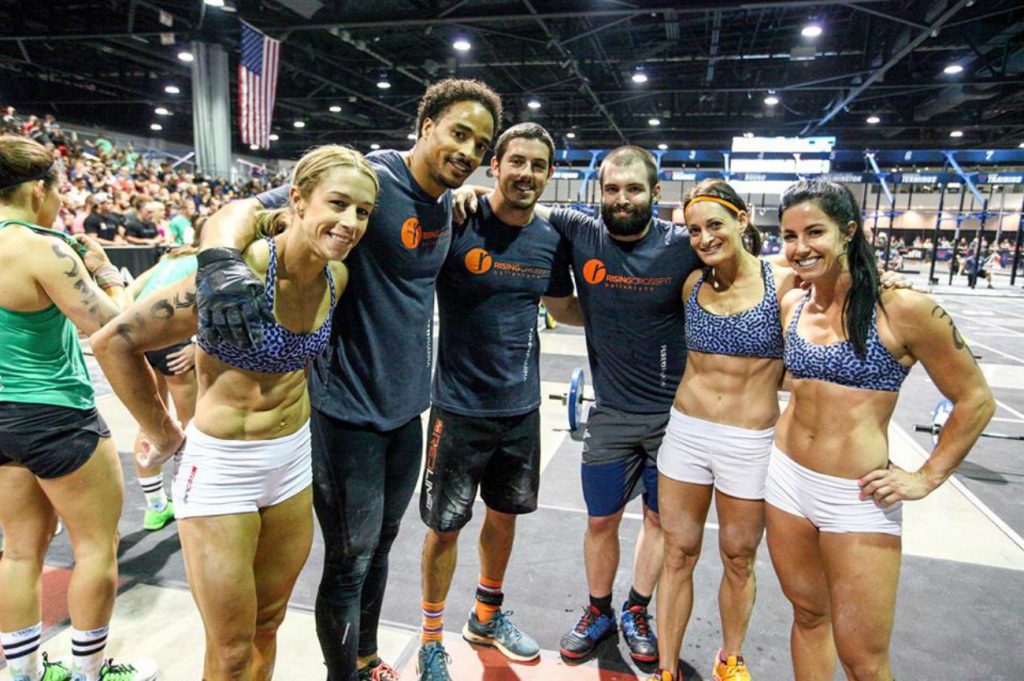 A mark of a great coach is someone who has enough modesty to receive feedback from other coaches or students and use this to improve their methods.
They should be able to take this on board and act accordingly. As Pirsig says in Zen and the Art of Motorcycle Maintenance "The real cycle you're working on is a cycle called yourself." This concept rings true with CrossFit, both for coaches and athletes.
It is imperative to keep working on yourself and to commit to being part of a team that helps others to better themselves.
Focusing on the fundamentals
A top-notch coach will always go out of their way to protect the health of their athletes and do everything possible to ensure that they stay injury free. This means a huge emphasis on correct form, a firmness on scaling appropriately and extensive work on the fundamental movements.  
A good coach should be able to teach each of the foundation movements and their subsequent variations
By focusing on the foundational movements, this will also permit a coach to follow the suitable progressions. For example, if an athlete shows faulty form or movements when doing a front squat, these faults will be emphasized further in an overhead squat.
An excellent coach will ensure that an athlete is comfortable with a movement before progressing to the next, more complex, movement.
Fundamentals should be a part of every athlete's training routine. A good coach should be able to teach each of the foundation movements and their subsequent variations. They should be able to break down the movements and provide scalable options.
Thirst for knowledge
As the adage goes: Knowledge is power. A great coach never stops learning. When a coach displays a thirst for knowledge and learning, this comes through in the quality of the coaching that they offer.
Learning is not a linear process, coaches should be willing to learn from their superiors, from research that they do and even from their students. Often, students will pose great questions that could challenge you as a coach.
You are not expected to know the answer to every question, but this should serve as motivation to then go and research the answer.
There is heaps of information for CrossFit coaches, from the CrossFit website, to individual coaches social media or sites, to Olympic Lifting or gymnastics pages and so on.
There are videos and articles breaking down movements, explaining drills, providing progressions for movements, and even offering coaching tips.
This should be a continuing process and will include learning from experiences while teaching classes. The learning process is a very personal journey, and each coach will find the things that work best for them, this process should never stop, so it is important to learn to love it and to find a way to engage with further learning that works for you!
Design Intelligent Programming
This does not need to be massively complex, keeping it simple is usually the best course of action. A clean and simple programming structure that athletes will recognize and become acquainted with is a great approach for a coach to assist their athletes in measuring improvement and progressions.
For example, here is a basic programming structure:
Monday: Cardio Conditioning
Tuesday: Gymnastics/ Olympic Lifting
Wednesday: Cardio Conditioning / Power Lifting / Gymnastics
Thursday: Rest
Friday: Conditioning / Strength / Rowing
Saturday: Cardio Conditioning / Gymnastics / Olympic Lifting
Sunday: Rest
The premise of CrossFit is to offer constantly varied functional fitness movements performed at high intensity. To stay true to this a coach must think about their programming carefully and ensure that every workout serves a purpose. Constantly varied does not mean random.
CrossFit is an incredibly exciting sport, and there is a hugely competitive nature, but a programme's focus must be on the general population.
The majority of members in any given Box do not necessarily view CrossFit as a sport, but more as a preferred choice of exercise. Programming should reflect this.
Remember that simplicity is sexy. Students will appreciate structure and simplicity in programming. This will allow coaches to progress in a safe and controlled manner.
Coach Everyone
Unless specified as an advanced or beginner class, most CrossFit classes will comprise of people at all levels.
A coach should promptly identify those who are more advance, those who are novices and those who fall in the middle. This will allow you to scale the workout accordingly for those who need it.
It can take some time to identify the different levels within a box but taking time to get to know students will give the coaches a better understanding of every athlete's needs.
However, it is important to recognize that every athlete – no matter what level – needs to be coached. Newer students will most likely need more guidance, but the CrossFit veterans still need to be motivated and pushed to perform at their best.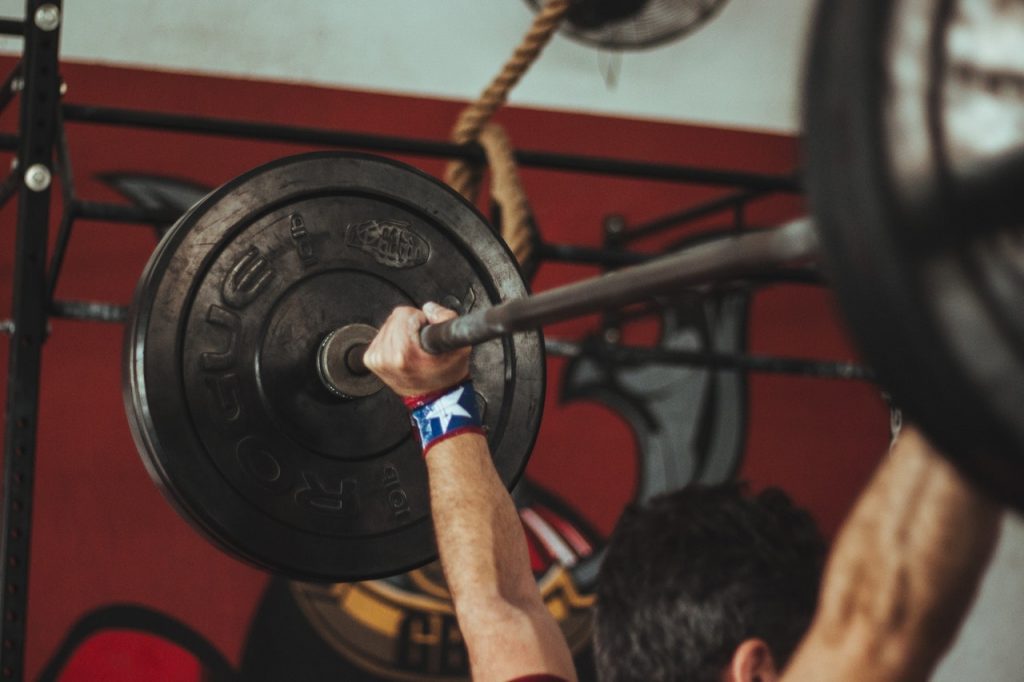 The mark of a great coach is someone who can teach both experienced and inexperienced students. They recognize how to react to the respective needs of individuals and can show why particular movements and exercises are crucial as part of a workout. This should also be a factor in programming, if students understand why they are doing a particular move, they are much more likely to engage, push harder and to continue to work towards their goals.
Not afraid to scale.
One of the key principles of CrossFit is that it is universally scalable for everyone. There are three things to consider as a coach (and athlete) when scaling a workout:
Safety – the most important is the athlete's safety. Some movements or weights are simply too much to handle in a safe manner. A coach needs to recognize these limits and help their students to scale accordingly.
Movement Mechanics – There is no sense in sacrificing movement quality to lift heavier weights or to complete the full movement. This will ultimately lead to bad habits concerning movement quality. Technique should be the priority. In order to maintain correct technique, the movement and/or weight may need to be scaled.
Intention – A workout can be scaled but still maintain the same intended stimulus. A good coach should be able to appropriately scale workouts for their students in a way that allows them to stay safe and keep striving towards their goals.
Everyone can benefit from scaling. New students learn how to move correctly and with confidence by scaling workouts. Intermediate to advanced athletes can focus their efforts on their strengths and weaknesses by scaling.
Give athletes ownership.
You can show them the path, but you can't walk it for them
A coach is a teacher, and educator, a motivator and maybe even a friend, but ultimately, it is up to an athlete to take ownership of their own health and fitness journey. You can show them the path, but you can't walk it for them.
It is important to learn when to motivate and when to teach. Over-coaching or over cueing can be overwhelming for athletes and sometimes a coach should recognize when to step back a bit and simply focus more on motivating their athletes.
In conclusion
There are a number of factors to consider in becoming a great CrossFit coach.
A couple of final points that will make a big difference to your coaching game:
Reflect – A LOT! A great coach will spend time going over how classes went and making any necessary tweaks. They should be honest about this and be willing to say that certain things didn't work.
Keep things fun and SAFE! Coaching, in any sport, in any setting should be FUN and it must be SAFE. If you sense that either of these are ever in question, challenge it.
If you are a coach, ask yourself if you display these qualities. If the answer is yes, strive to maintain these qualities and continue to meet these expectations. If the answer is no, start to work towards these qualities.
Being a great coach means making mistakes, learning from these mistakes, getting to know your students, and learning from your students!
Like with any job there will be ups and downs with coaching but see the opportunities to learn and make yourself better as positive experiences.