Making the decision to become a CrossFit coach is an exciting step! If you love living a healthy lifestyle and are looking for ways in which to share this passion with other people, it is a fantastic choice. Working as a CrossFit coach is great fun but it's also hard work!
Founded in 2000, CrossFit's popularity has grown in at an incredible rate and this intense training style has since become a global sensation. There are CrossFit boxes worldwide, and a shared passion has united thousands of people across the globe.  If you want to start writing your own CrossFit programs and workouts and help others achieve their healthy living goals here is everything that you need to know.
How to Become a CrossFit Coach
To Begin You will need a CrossFit qualification.
How long does it take to become a CrossFit coach?
To become a certified CrossFit trainer, you need to take a CrossFit Level 1 Certificate Course. This is a two-day course, and if you pass you will receive a certificate. The CrossFit Level One Trainer Certificate is valid for five years and costs around $1000. There are further coaching certifications within CrossFit that we will also look at below. To qualify for the certificate, you need to be at least 18 years old and have taken a basic First Aid course.
What qualifications does a CrossFit coach need?
There are 4 levels of CrossFit certification, so this will depend on which path you choose. To become a level 1 qualified coach is very quick, however there are further options within CrossFit to expand your knowledge that take a little longer.
CrossFit offers four levels of progressive certification:
Level 1: A two-day preliminary course that covers basic movements, workouts, and CrossFit methods. Upon completion, you are a CF-L1 Trainer.
Level 2: An intermediate course that goes into more advanced movements and coaching skills. Level 1 certification is required. You can call yourself a CF-L2 Trainer.
Level 3 or Certified CrossFit Trainer: This is where you take a computer-based exam in order to become a certified trainer.
You become a CCFT, in one of two ways:
Attain Level 3 Certification. You are required to have Level 1 and Level 2 training, plus 750 hours of CrossFit coaching. You can identify yourself as a CF-L3 trainer or CCFT.
Proof of a minimum of 1,500 hours of General Physical Preparedness (GPP) training with college or professional athletes. With this approach, you are known as a CCFT — but not a CF-L3, because you did not obtain the CF-L1 and CF-L2.
Level 4: Certified CrossFit Coach (CCFC) — the highest certification. To get a level 4 certificate, you must have L1 through L3 certifications and pass an intense, one-day performance assessment of your coaching skills.
We will have a further look into the Level 1 certification:
Level 1 Certification
The Level 1 Course offers an introduction to the CrossFit methodology and principles, in addition to a basic understanding of the foundational movements. The course provides attendees information allowing them to better use CrossFit for themselves and a groundwork and introductory education to start training others.
The course involves classroom instruction, hands-on group training for the foundational movements and of course a couple of workouts! Prospective coaches are given directions on how to lead a class, maintain a standard of correct mechanics at high intensity, obtain relatively high levels of intensity for all participants, and of course how to scale all movements for any skill level.
The Level 1 course is supportive of all levels of athletes, ranging from the absolute beginner to the more experienced.
There are three main elements to the Level 1 Course:
Classroom Instruction – includes lectures on foundational movements, the CrossFit methodology, nutrition, and programming.
Small Group Breakout Sessions – low intensity sessions within a small group, providing a low participant to instructor ratio. These sessions focus on refining individuals' mechanics and offer effective coaching strategies.
Workouts – offer solid examples of how to run group classes.
To attain the Level 1 Trainer Certificate, you must attend the complete two-day course of your choosing. To find a course near you click here.
Consider your employment options as a CrossFit trainer
If you take your CrossFit Level 1 course with the intention of coaching the next step is deciding how you will use it. Is your goal to start your own CrossFit gym or work for another box? The majority will seek work within a gym. This is a fantastic place to start. A great way to get into an existing CrossFit box is to network with local owners and coaches. For those who are new to the fitness / coaching industry you may even want to shadow another coach for a while allowing you to build up skills and perfect your teaching methods.
It is important to make sure that the box you are working for is a certified CrossFit affiliate. Particularly if you want to work towards your higher levels of training and are required to show your hours of CrossFit coaching.
The CrossFit website has a full list of affiliates that you can search through. This is incredibly helpful as it will give you every box in your area and provides a number of potential employees!
How much do CrossFit coaches make?
The average salary for a certified Level 1 CrossFit Trainer is $37,568.
How will your CrossFit training stand out?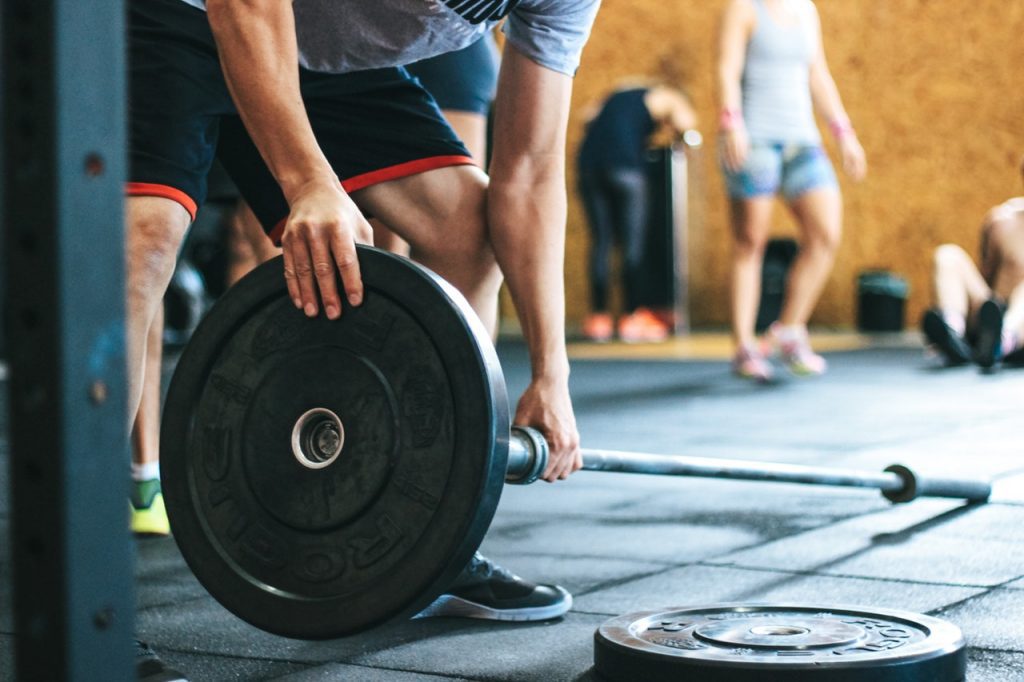 CrossFit has 13,000 gyms in more than 120 countries, a pretty impressive increase in numbers from merely 13 in 2005! With over 4 million CrossFit devotees it is plain to see that this fitness program is extremely popular. This does mean that as a coach, you will have to do what you can to stand out from the crowd.
The hard truth is that getting a Level 1 certification does not necessarily make you a successful coach. This is the where the hard work truly comes in, forming long lasting relationships with clients, constantly working to improve your skills and experience in order to provide the highest possible value to your clients.
Make sure your CrossFit classes cover all the basics
Break your classes up into four different sections. This allows you to keep a good momentum and ensures that you cover everything you need.
The Warm Up – a solid warm up is essential if you want to train hard and boost your athletic performance. It provides an opportunity to maximize your body's potential as well as safeguarding from injury. A great CrossFit warm up prepares both your muscular and nervous system for exercise, increases your ability to move well and should cover the movement patterns included in the workout.  
Strength and/or Skills – this will depend on the workout of the day. You will either be treating clients to some lower intensity strength training or some more intricate skills work.
The WOD – the meat of the program.
The Cool Down – The main aim of the cool down is to stimulate recovery and return the body to its pre-workout state. A correctly performed cool down will support your body in its repair process.
Tips on how to make your CrossFit program great:
Keep the CrossFit workouts varied — for starters, your athletes will never get bored, but more importantly, you will be able to adjust your classes to different needs. This is one of the key factors that attracts people to CrossFit. The variety means that it is fun and stays interesting. However, varied does not mean random! Ensure that it is a well thought out and clearly structured program that allows your clients to progress and keeps them with you!
INTENSITY – a huge component of CrossFit and what keeps many people coming back for more.
Be sure to modify your program – scale appropriately for everyone in your class. Determine their skill levels, goals and abilities. Personalization is an incredibly important factor that will help to boost customer happiness. Scaling correctly will also avoid any unnecessary injuries.
Give great warm ups -simply playing a game, is not a warm up, neither is going for a jog. A good warm up should include mobility work, a skill specific element and something to get the heart rate up. This is such an important element that it deserves two mentions!
As the adage goes KISS – Keep It Simple S*****! Clients should have a clear understanding of the aims and focus of the session. These can be written on the board and discussed during the briefing. This ensures that everyone knows what is expected of them.
Nutrition & Lifestyle coaching – Clients often come to you for specific results. They may have had a clear goal in their mind and believed that you could help them attain it. Nutrition plays a key role in someone looking and feeling better, it can also help their performance.
Passion – the final and most vital ingredient to the mix. If you are passionate about something others will feel it!
Market yourself as a CrossFit Professional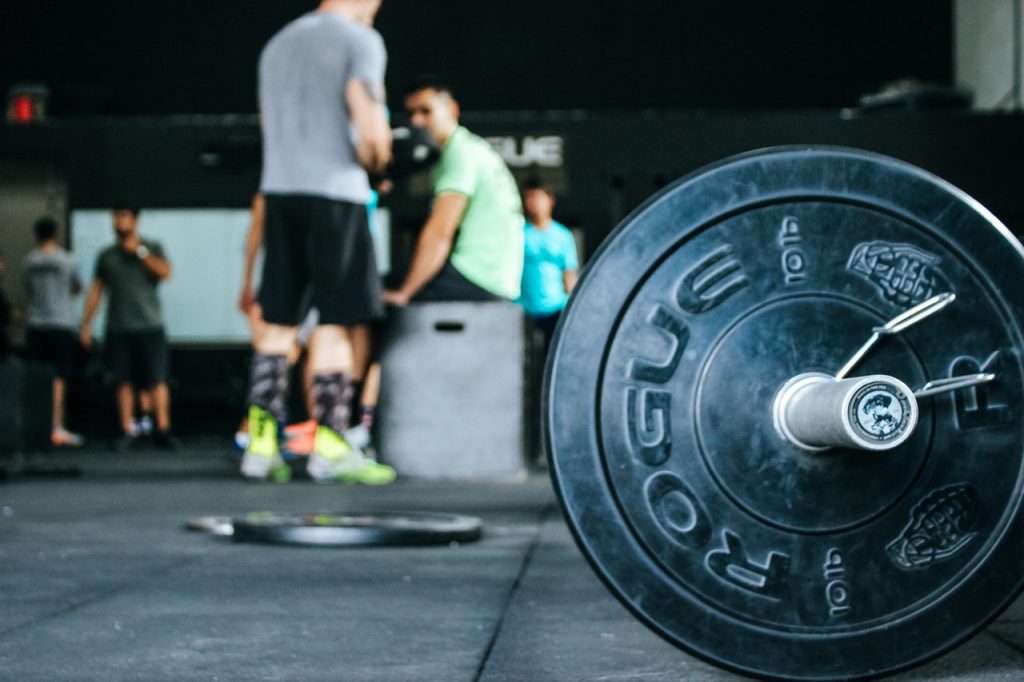 All successful businesses require successful marketing strategies. Here are a few suggestions on how to market your CrossFit coaching:
Use Social Media – post videos, offer some tips and advice, let people know who you are and what makes you different. Promote your coaching services.
Define your target audience – this is crucial! What is your goal as a coach? Do you want to train top athletes or are you extremely good with the basics and could you be the number one coach for beginners? Maybe gymnastics is more your thing? Know your niche and follow through with it. Define yourself and your audience.
Offer Free Classes – make the most out of social media, offer an Instagram live class once a week and let people 'try before they buy'.
Content Marketing – blog posts or videos are also fantastic marketing tools. Again, this will allow you to delve further into your niche.
Extras – Perhaps you want to offer your clients extra nutritional support or maybe you can run a challenge. Keep people engaged and interested and they will keep coming back to you.