Now, more than ever, people are learning the value of training at home. Though the world may be opening up, and with it public gyms and leisure centers, many of us have spent the better part of a year and a half in lockdown, trying to get in the best workouts possible from our living rooms.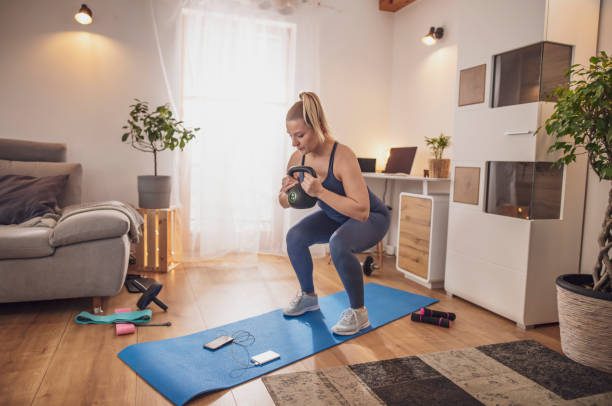 The trend may be set to continue, too, with more and more people planning to spend at least a portion of their training schedules working out at home.
Whether the commute is a hassle, the weather is bad, or simply the comfort of your own home is too much to resist, there are many reasons that making it out to your usual training venue is sometimes less than ideal.
Enter home fitness equipment. It can be a real boon to budding garage athletes.
However, it can be hard to choose which pieces of equipment to go with. Though it's outside the scope of this article, let's take a quick look at what you should be buying, before looking at why you should consider buying it new.
In general, you want one piece of cardio equipment. This can be a rower, a treadmill, a cycle or spin bike, a punch bag, or even something simple like a skipping rope.
You will also probably want somewhere comfortable and safe to stretch and perform groundwork like calisthenics, crunches and planks. Invest in a good yoga mat for this.
Then there is resistance – choose one or a mixture of resistance bands, dumbbells, barbells, kettlebells, ankle weights and medicine balls, as well as a pull up bar and some push up or dip handles, as need and budget allow.
Any, some, or all of them can be used to increase resistance through a whole range of movements.
This should suffice. Of course, you can deck out your gym with half a dozen different cardio machines, a power rack, a power tower, a deadlift base, and on and on… but the above basics will suffice for a good all-round workout.
However, going about buying them needs a bit of research. It needs a little preparation and, importantly, a willingness to spend where money needs spending.
Don't waste your money – there are plenty of good-quality budget options for building up your home gym – but, where it is needed, and where possible, buy your kit brand new.
Why You Should Go With New Equipment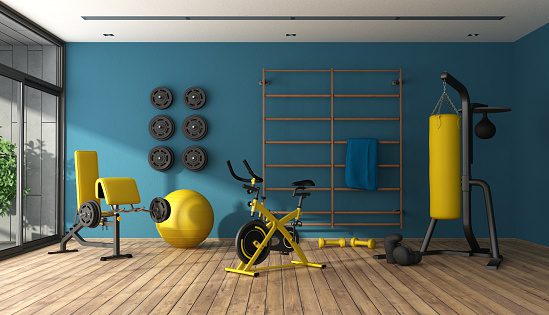 High quality, well made, good condition training equipment will make for a good workout. It will make for longevity.
The reverse will open you up to all sorts of risks – going with shoddy equipment, or going with old, much-loved but overused gear, can lead you into trouble.
There are also other reasons why you should invest in your equipment besides simple usability.
A home gym can and should be a sanctum and a temple – somewhere you go to feel like yourself, to get the best out of yourself, to build up the best version of yourself. For this, you need to start right.
These are some of the reasons why going with new equipment might be a good idea – why it might set you on the right path:
1. You're Saving on Membership Costs
It may be hard to stomach having to spend a load of money on your home gym.
Whether it's a grand on the latest and greatest in high-tech cardio machines or a hundred on a yoga mat and a couple of kettlebells, it's never easy to part with money.
But think about the long term. You're not spending fifty dollars per month (or more, sometimes a lot more!) on a gym or leisure centre.
You're not spending twenty dollars an hour going to classes. If you spend five hundred dollars on a mid-rate elliptical, a handful of dumbbells, a yoga mat and a skipping rope, and use these instead of the gym, you will have made your investment back well within the year.
This isn't a reason to buy new, perhaps, but it should undermine any reason not to.
2. High Quality
This is a little ambiguous. It could go either way. I would personally rather spend five hundred pounds on a top of the range, pre-loved elliptical than on a new, mid-range model. However, this comes with risks.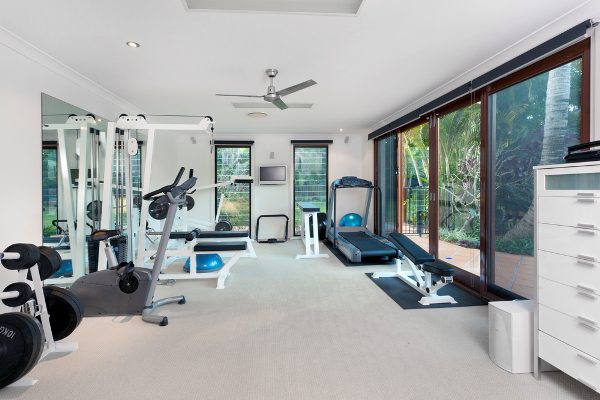 Even the best made models degrade over time. They lose quality and, with it, utility.
If you buy new, even if it's not the best made machine ever created, it will at least be the best version of itself.
It will be free from quirks and bumps, short circuiting hardware and corrupt software, clunky chains and levers and scuffed pads.
If you go second hand, make sure to check it thoroughly. It may, however, be better to save yourself the hassle and just buy new.
3. Durability
High-end gym equipment is priced highly for a reason – it's the best. If you can, save up and aim for the best-quality you are able to reasonably afford. Buy new.
This will give you a range of short-term training benefits. You will probably end up enjoying lots of added extras, like iFit Compatability with your cardio machines or extra levels of difficulty in any resistance machine.
You will also be getting a better product – smoother, cleaner, easier and more comfortable to use; in general, just more effective and more pleasant to use.
You will hit your goals more easily, in short.
You will also receive the longer term benefits to be gained from going with expensive, well-designed, well-made equipment. Namely, it should be built to last. Your thousand dollar layout now will get you a machine that will last you a decade.
Cut corners and buy second hand for four hundred and you may only get a year or two. In the long run, you get your money's worth by buying new, good equipment, alongside all the added utility of going with well-designed machines.
4. Safety
Let's be frank – training is dangerous. It's nowhere near as dangerous as living a sedentary lifestyle, but you still open yourself up to a plethora of risks, depending on the style of exercise in which you take part.
The best thing you can do is minimise these risks. One of the easiest ways to do this is to get equipment that functions as it should, with no wobbly bits, no defective bits, no sharp edges or faded, thinning pads.
You will generally be safer by buying new.
5. Motivation
It can sometimes be hard to motivate yourself when you're first getting into fitness. Though motivation needn't be too important in the grand scheme of things – it's more effective by far to rely on habit than enthusiasm – it still plays its part.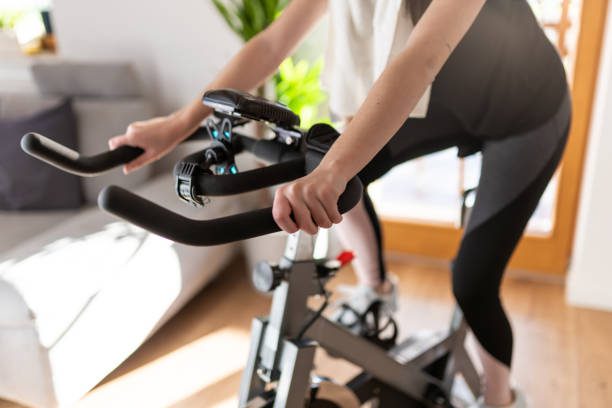 How are you going to signal the beginning of your fitness journey to yourself?
By cutting corners, half arsing it and under-investing in your equipment? Or by taking it seriously, taking the hit and investing in your health and the upcoming program?
Obviously, the latter is preferable. If you want to take your fitness seriously in the long run, and stay motivated, start by investing in it.
6. Staying Consistent
This segues nicely from the previous point. The key to fitness – and to maintaining a healthy, fit lifestyle in the long run – is consistency.
It will keep you going long after your initial burst of enthusiasm has dried up. If you have nice, shiny new kit, it is nicer to use, which makes it easier to stay consistent.
It goes further than this, however. If you have good-quality kit, it will give you better results, time after time, and will last you longer.
A second-hand piece of kit may break down more often, or may have lost a lot of its functionality, which will inevitably mean interruptions to your routine.
If you buy new then you can be sure that your equipment is ready whenever you are, to work as hard as you need it to.
7. Warranty
This is separate to the other points as it's purely practical. If you buy new, you'll have a warranty.
This can be as generous as up to ten years of coverage for parts and labour in even just mid-range cardio machines.
You will know that you will always have somebody to repair or replace your equipment if anything goes wrong. Second-hand retailers don't generally offer this.
There are some definite advantages to shopping around and rooting out good quality second-hand kit. If you're going for simpler stuff – ironwork like barbells and racks, for example – this may indeed be a wise choice.
However, if you want surety, consistency, and motivation, investing in a new piece of equipment can be the smarter choice in the long run.