The world we live in today is busy, fast-paced, and short on time. This makes finding the time to squeeze in a workout tricky and staying motivated even more so. As a result, more and more people are turning to fitness apps to help keep them on track and accountable. This Runtastic app review looks at a fitness app from renowned athletics brand Adidas that places running as its focus.
The challenge comes in when seeking out the app that's right for you. With so many available, coming across one that ticks all your boxes can take some time. But, if it is a running app that you seek, you're in luck. With a bit of help from this Runtastic app review, you will soon be able to tell whether this is the app for you. So, let's dive in!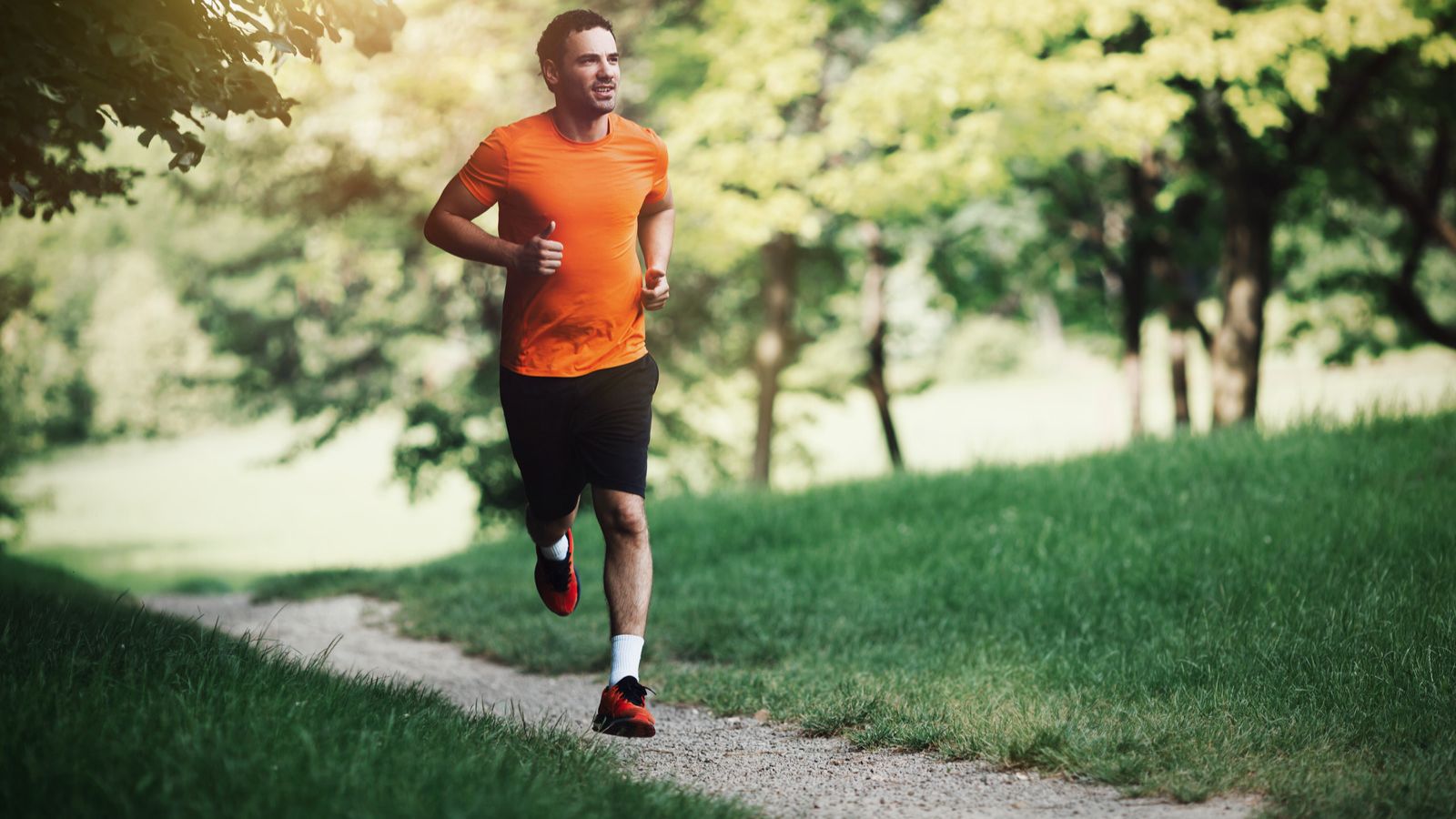 What is Runtastic?
Runtastic, now known as the Adidas Running App by Runtastic, is a unique app that allows you to keep tabs on your fitness activities and levels. Record your workouts, track your stats, improve your fitness, and stay motivated with this handy app.
But, why the name change?
Runtastic, a digital health and fitness company, was founded in Austria in 2009. Their goal was to produce a host of wellness and fitness tracking apps, which is precisely what they did. Offering apps that focused on a host of popular sports, including biking, sailing, and running.
But in 2015, Adidas purchased Runtastic for $240 million and began a rebrand. All channels were updated b 2019 and are now known as Adidas Runtastic. Another significant change was the narrowing down of the platforms. Instead of offering a vast selection of apps for different sports, Adidas streamlined their offering to just two that they felt stood out from the crowd – Adidas Running App by Runtastic and Adidas Training App by Runtastic.
Adidas Running and Adidas Training – What's the Difference?
It is important to note that these two apps work in tandem with one another and can both be accessed from a single account. However, you will need to download them individually. Together, these two apps allow you to track your cardio and strength training, It ensures that you get the most out of your exercise routine for the best results.
Adidas Training
Adidas Training is one of the two fitness apps now offered by Adidas Runtastic. While we aren't focusing on this particular app in this Runtastic Review, we will provide a short overview.
If you want an app that focuses more on workouts and strength training, the Adidas Training version may be worth trying. It provides guidance on how to correctly perform a variety of exercises that help with strength training. It also offers additional services such as numerous workout collections, instructional videos, and training plans. Each is designed to help you reach your goals. If you prefer to create your own workout, you can use the app's handy Workout Creator to develop an exercise plan that best suits your needs.
What left us impressed is the ability to fine-tune your workout to target a specific body area. You can choose to pinpoint regions like:
Full Body
Legs
Thighs and Butt
Abs and Core
Arms
Upper Body
The app will then provide you with a detailed workout targeting your chosen body part.
Workout without equipment
If you don't have a home gym or access to equipment like weights and dumbbells, you will be happy to know you don't need any of that to complete the exercises this app offers. The workouts are designed to utilize our body weight for strength training. It doesn't call for any additional accessories or equipment.
Each workout begins with an optional warmup session that gets your body ready for the exercises to come. A video guide complete with mutable voice prompts walks you through each movement. A timer counts you through each set of actions so you stay on track. Structured breaks are also included in each session. Better yet, each video is shot from a range of angles enabling you to see the movement from various views, making it easier to ensure your form is correct.
This app is all about results, so it is no surprise that you have the option to take progress photos that you can upload o your profile and even share with your friends.
Adidas Running
The Adidas Running app is better geared towards runners or those who prefer to exercise out of the gym. It focuses more on tracking your time, speed, and distance and puts you in touch with a community of athletes working towards fitness goals of their own.
While the Running app is designed predominantly for runners to track their goals, you can also use it to track a variety of other sports, including cycling, football, baseball, pole dancing, boxing, cricket, and even ice hockey. Because it works off a GPS, you can use the app to monitor most outdoor or distance activities.
Although the predominant focus of the running app is to monitor cardio, you can also use it to track basic stats for strength and weight training exercises.
Again, this app does not require you to own any specific equipment, making it easy to get on with your fitness routine.
This app not only allows you to log and track elements like the caloric burn, average speed, and distance covered, but it offers a range of training plans that you can tailor to your specific needs. So whether you are just starting or you're a pro runner, this app will help you reach or maintain your fitness goals.
2 Apps In 1 Would be Better
While both these apps offer unique and helpful tools, we can't help but wish Adidas had integrated them into a single application. We can see how having an app solely for cardio is suited to those who prefer just going for a daily jog and leaving it at that. And, we can also see how a training app is ideal for those who would rather focus on strength training and leave out running altogether. However, some of us prefer a balanced workout that features cardio on some days and strength exercises on others, and having to download two apps to track each of these seems a little tedious.
The saving grace here is that once you have downloaded and signed into one of the apps, the second one automatically picks up on your details and signs you in, so you don't have to continuously sign in and out when switching between the two.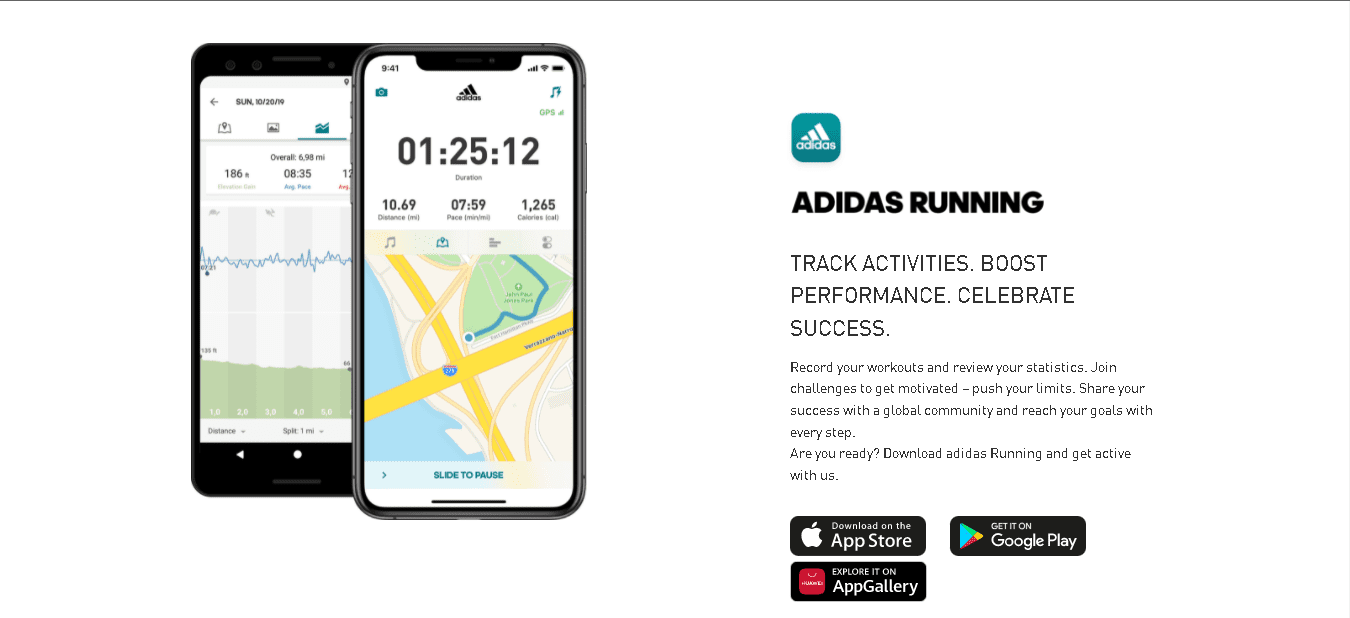 The Adidas Running App by Runtastic
If you're looking to track your average pace, distance, time, speed, and caloric burn, then this may be that app you need. Runtastic has developed this app to make it easy to use so you can focus on your workout instead of fussing with an app. Let's take a closer look at what it is all about and what it has to offer.
Getting Started
Getting started with the Adidas Running App by Runtastic is relatively straightforward. It is designed for use on iOS and Android devices and is quick and simple to download from the Apple App Store or Google Play Store.
What left us impressed is that the app is also compatible with a range of fitness wearables. The idea of taking your phone with you while you go for a run or engage in another outdoor sport is not something many of us want to entertain. Being able to use the app on a smartwatch makes a lot more sense. Currently, the app is compatible with these wearables:
Garmin Connect
Apple Watch
Coros
Suunto
Polar Flow
Once you have downloaded and installed the app, it's time to sign in and create an account. Runtastic allows you to create a profile or sign in using your Facebook or Google profile credentials.
The app will then guide you to a Registration page where you will either need to enter your personal details, or they will be auto-filled if you have chosen to use your credentials from an existing social media account. All you need to do then is select whether you're male or female and tap "Join."
The Adidas Running App will then take you through a series of questions that allow it to create a training program best suited to your needs. These questions include:
1. What Is Your Fitness Goal?
Here you can choose from four options:
Stay Healthy (I have a healthy lifestyle and I want to stick to it)
Get Fit (I want to improve my overall fitness)
Lose Weight (I want to slim down and feel better)
Build Muscle (I want to see real muscle growth)
2. How Active Are You In Your Daily Life?
Answering this question allows the app to design a workout that fits your lifestyle. The options you have here include:
Not At All (I work in an office or do almost no exercise)
Slightly Active (I do up to two hours of physical activity per week)
Active (Up to four hours of physical activity per week)
Very Active (Intense physical activity more than four hours per week)
3. What Usually Holds You Back From Working Out?
This enables the app to help you overcome your challenges. The possible answers you're presented with here include:
Busy Schedule (I can never find the time to work out)
Not Enough Guidance (I don't want to get it wrong, and don't know who to ask)
Missing Support From Others (Team spirit and community help me progress)
Not Enough Motivation (I struggle to motivate myself to exercise)
Too Little Knowledge (I don't know what to do to improve)
It is important to note that these questions come up with the Training app too but will then be applied to the Running App once you sign in there should you download both. If you then go on to sign in with the Running App, it inputs this information and then asks you a series of questions of its own.
You will be navigated to a "Let's Get Started" page and guided through the following questions:
These two questions allow the app to accurately calculate how many calories you burn when performing an activity, so it is essential to answer them honestly.
Next, you will be taken through the "Permissions," where you allow the app access to your location so that the GPS tracking can operate correctly.
Then it is time to "Set a Personal Goal." This opens up a new page called "Add Goal," where you will find a list of categories and choices for each. These include:
Sport Type
Running
Walking
Hiking
Cycling
Exercising
Time Frame
Day
Week
Month
Year
By a Target Date
Goal Type
Once you have made your selections, you are taken back to the "Let's Get Started" page. You then have the option to connect a watch so you can sync the app to your smartwatch.
When you're done, all you need to do is tap "Ready To Go."
Do I Need Accessories to Use This App?
No! That's one of the aspects we really enjoyed about the Adidas Runtastic Apps. The Adidas Training App makes use of exercises that utilize your body weight for strength and weight training. And, because running requires no equipment, you won't need anything for the Running App either.
Adidas Running App by Runtastic – Subscription Fees
So we know it is simple to download and that you don't need any equipment to use it, but what does this Runtastic App cost?
The Adidas Runtastic Apps come as either a Free version or as a Premium subscription. Let's take a look at what each tier offers:
Free Basic Version
Now, this is where this app left us amazed. If you have ever tried out a fitness app as a basic or free version, you know that the features are often highly limited, and you are often unable to access specific offerings.
Not with the Runtastic App. It allows you to experience almost every feature to get a good taste of what the app has to offer. Here is what you can expect from the free version of the app:
Real-time GPS tracking provides you with stats such as your burnt calories, average speed, distance, and time.
Basic running stats that allow you to keep track of your weekly activity.
A few of the Story Runs from the app library
Access to the Adidas Running App community
Access to the app blog posts
You can also join in on the challenges.
Premium Subscription
While the offerings of the basic version are plentiful, you may find that you enjoy the app and would like to experience these features to their fullest. In this instance, you may want to consider upgrading to the Premium subscription. The app will also keep you notified that its premium users are four times more successful in achieving their fitness goals because of the additional benefits they receive.
By subscribing to the Premium tier, you have access to the following:
Access to all the training plans, including race preparation plans, weight loss guides, and running programs.
Advanced statistics such as personal bests and average pace
A Log of your personal records
A Twelve-Week total body transformation plan
A Handy Auto Pause function
Access to all the Story Runs
But what does the Premium subscription cost? At the time of writing this article, the Runtastic app offered three payment plans for this tier:
$9.99 for one month
$39.99 for an annual plan (Running)
$49.99 for an annual plan (Training)
If you love the idea of having a Premium plan, but it doesn't quite fit in with your budget, then you're in luck.
Creators Club Membership
This unique membership allows you to access all the features of the Premium subscription at no cost. The Creator's Club membership enables you to access a host of features that the general public can't access, even as paid premium subscribers. Some of these benefits include:
Free access to the Runtastic App Premium features
Hype Access allows members access to specific limited-edition features and products.
Early Access to product launches
Invitations and tickets to special events and concerts, meet-and-greets with famous athletes, and even exclusive Adidas parties.
Members of the Creators Club also can earn points that are redeemable for promotions and offers. Using your Runtastic app is one of the easiest ways to accumulate points. You can earn additional points by signing up for the app, creating a profile, providing reviews, and participating in Adidas Runners events.
But how do you become a member of this exciting club? It's easy. All you need to do is create an Adidas account on their website.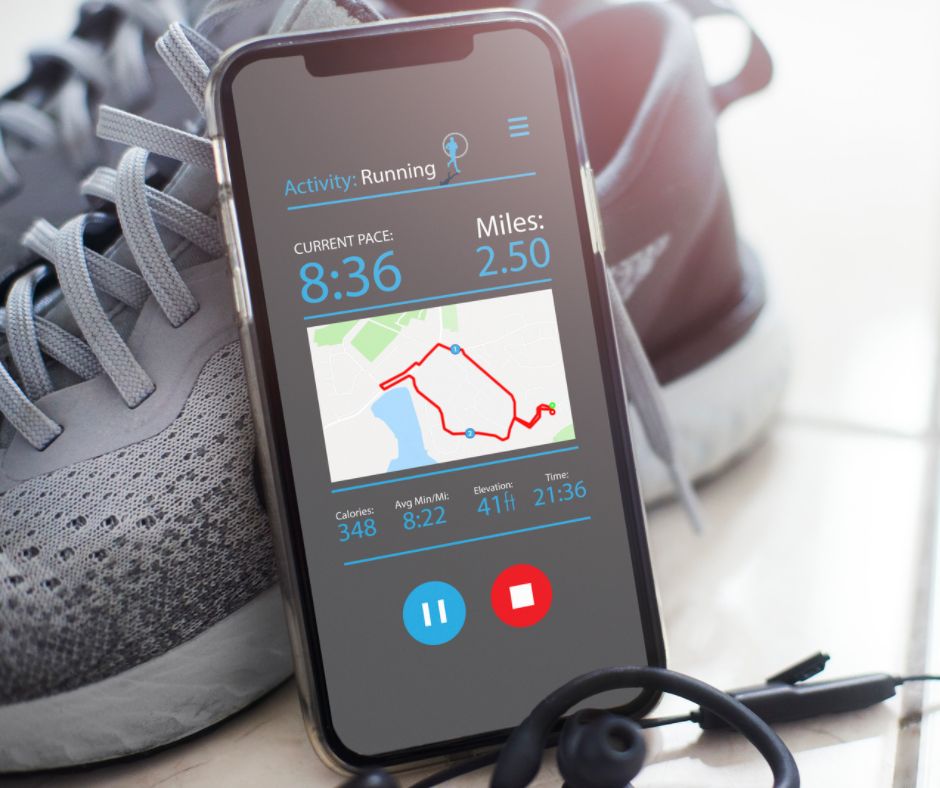 Navigating The App
Now that you have signed up, chosen your subscription, and signed in, it's time to look at the app itself and how to navigate it.
The overall design of the app is quick and easy to navigate and pleasing on the eye. Adidas has carried through the minimalist design of its logo to the app design. It is without frills and fuss and features crisp, clear images and videos. The voice-over is also clear as a bell, making it understandable and a pleasure to listen to.
So, let's get going. Tapping on the app icon on your device will cause the app to open onto the Activity page. Located at the bottom of each page is a navigation bar with five icons; tapping on each one will take you to a different page. Since the app opens to the Activity page by default, we will start there.
Activity Page
The Adidas Running App by Runtastic makes life easy for athletes. Instead of navigating to a particular page on the app to start recording your run, it opens up directly onto the activity page. All you need to do is tap "Start Running. " The app will begin tracking your progress.
Maps and Counters
This screen shows a large counter clock at the top that tracks the duration of your run. Beneath it, you will see tracking counters for distance, calories, and your average pace measured in Km per minute. Tapping on any of these will swap them out with the duration, so you can more easily keep your eye on the metric that is most important to you.
Underneath this counter, you will see a live map that tracks your route, and if you need directions back to where you came from, it provides those too.
In-App Music and Story Runs
At the bottom of the screen, you will find an icon on the left that has a little music note. Tapping on this opens your music and Story Running settings. Here you can choose music to play from a default player on your device so that you can jog along to your favorite tunes. Alternatively, you have the option to select a Story Run.
A Story Run is a guided run that comes with a motivational voice-over. This feature is designed to motivate you as you go by offering continual support and encouragement while talking you through your jog. These Story Runs vary in length. There are many of them available, and each is designed to assist runners of different fitness levels. For example, the "Finding Your Fast," a 39-minute Story Run designed to help you improve your 5Km personal best, is one option. Another is the "Start From Scratch," a 26-minute run for beginners.
You can choose to listen to music or a Story Run, but unfortunately, you can opt for both simultaneously.
Settings
To the right of the "Start Running" button is a Settings icon. Tapping on this will open up a page that allows you to set up your activity. This is handy if yesterday you went cycling, but today you're going for a run.
Here, you can choose your activity type, select your workout, choose your soundtrack, and connect your GPS watch. This is also the place you go to customize the display of your "Activity" page and activate your Heart Rate monitor.
The Settings page also allows you to toggle the voice coach on and off. Runtastic has integrated a voice coach into the app to keep you motivated and let you know how you're doing along the way. While some athletes enjoy this form of coaching, it isn't for everyone, so if you prefer quiet while you run, you can turn this function off here.
Live Tracing is another feature you can turn on and off in the settings, along with the Countdown feature. The Countdown allows you a few minutes to get yourself warmed up and organized before beginning your run. We appreciated this because you have the option to extend your Countdown, if say, you wanted to monitor your run from a certain point.
At the top of this page, on the upper right, you will see a small GPS icon that makes it easy to see how well your GPS connectivity is functioning.
Start Running
Tapping on the "Start Running" button begins your run. It takes you through a 15-second countdown before starting the activity. Once your run has started, you can take a photo of yourself and upload it to your profile after you are done.
When your exercise is over, you can tap "Finish" at the bottom of the screen. This takes you to an overview screen. Here, you can upload the photo you took and review your stats. The voice coach will also talk you through them while you view this page.
In addition, the app asks you to input a few bits of information. You will need to review how you felt the activity went by choosing an emoji that expresses your experience. You also can select an image that best depicts your surroundings on the route, whether it was hilly, a city jog, or a beachside run.
There are also places for you to add your own notes, record your heart rate, and it will tell you the weather conditions you experienced on that day.
Progress Page
Directly to the right of the Activity icon on the navigation bar is a chart icon labeled "Progress." Tapping on this will take you to your stats page. Here you can see your personal information and stats that make it easier to track your progress.
At the top of the page, you will find a log of your recent activities. This log shows you what type of activity you engaged in, your distance, duration, and when you completed the training.
You can also add an activity manually here. We enjoyed this feature because sometimes you can't always take your phone with you on your run, especially if it's raining, and not everyone owns a smartwatch.
Next up is a visual graph of the months of the year that plots out the distance you have covered over that period. It also sums up how many activities you have completed, gives you your total distance in Km, and your time spent.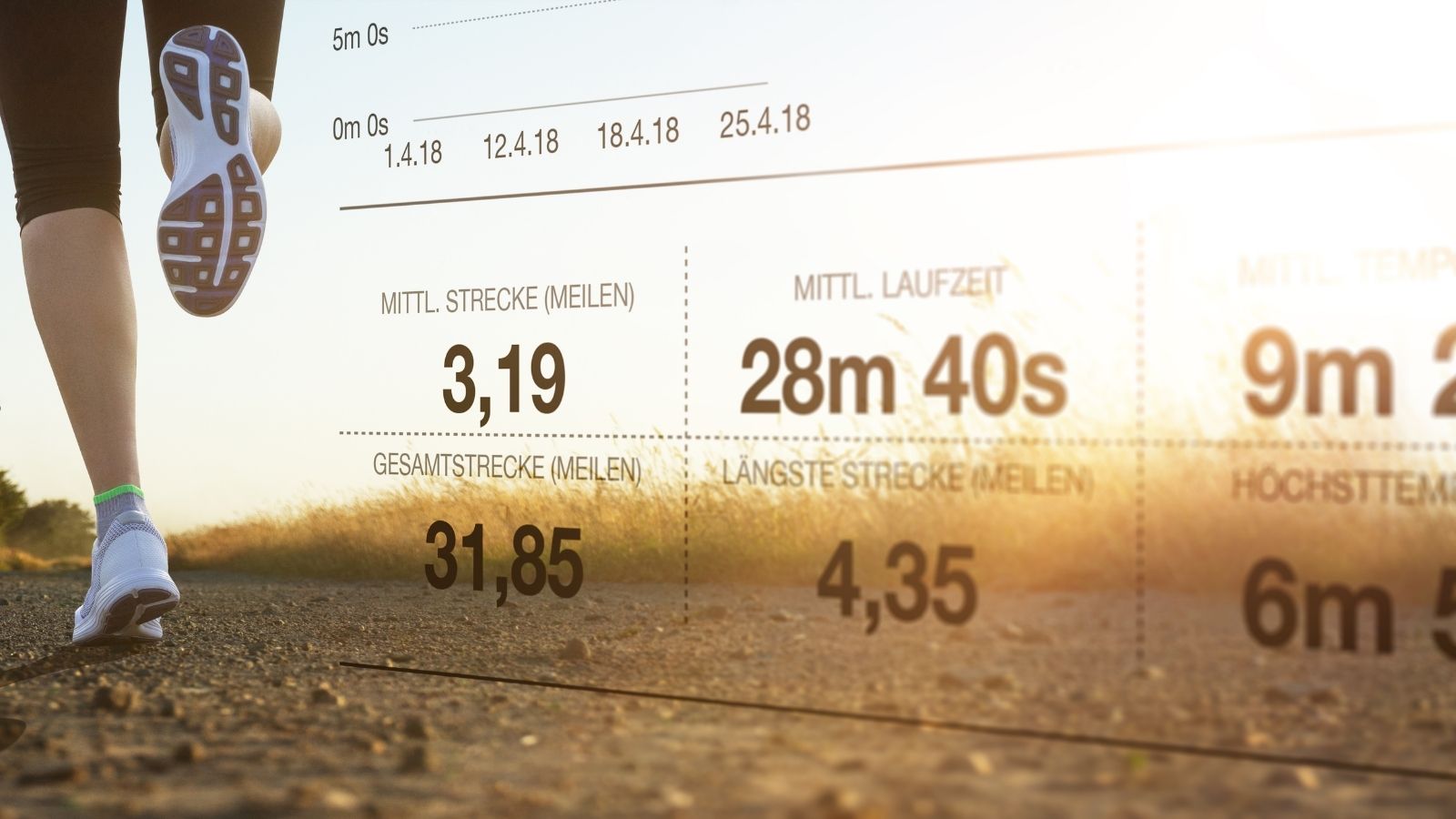 Detailed Stats
By tapping on "Show More," you can change this graph to represent different periods like a week, month, year, or all time. You can also choose which month you want to look at and if you want the app to pull up a comparison between two months for a specific type of activity. For example, you may want to compare your running stats for May 2021 and June 2021 or your cycling stats for July 2021 and August 2021. However, you will need to keep in mind that many of these detailed stats are reserved for Premium users only.
Scrolling down will offer you a summary of the following stats:
Number of activities completed
Calories burnt
Duration
Distance
Average Pace
Average Speed
Elevation Gain
Elevation Loss
Beneath this are three graphs detailing your distance, duration, and caloric burn.
Heading back to the "Progress" page, you will find a graph of your goals that shows how well you are reaching them. If you want to add another goal or create a new one, you can do so here.
Finally, you are offered a selection of plans you can participate in, and if you're on a Premium subscription, you can unlock your records here too. Some of the plans on offer include a 6-22 week weight loss plan, a six-to-ten-week plan on Running Basics for beginner runners, and even an 8-16 week Race Ready plan that trains you for races.
News Feed Page
As with any well-designed app, there is a News Feed Page. You can navigate here by clicking on the newspaper icon on the far left of the navigation bar.
Here you will find posts detailing your recent exercise activity that you can "like" or "comment" on.
You will also find the Adidas Running App Blog. This blog features a wide selection of articles covering everything from how sports improves your health to diet and nutrition tips.
Additionally, you can also discover people. The app allows you to connect with Facebook friends or contacts from your contact book. These people can then sign up and download the app and follow you much like they would on another social media platform.
The News Feed page is also where you go to check in with your notifications and accept or reject follower requests. It is important to note that when you sign in, you head to the settings and choose whether you want your profile to be public (others can view your profile and stats) or you want it to be private where only you can see your details.
Community Page
The "Community" page is where you really start to feel as though you're part of something.
Challenges
At the top of the page is a scroll-though selection of challenges. These range from marathons to short 10Km jogs. Each challenge tells you how many participants are taking place, the distance of the challenge, and when it begins. For example, the "Your Monthly 50Km" challenge has 28 598 participants and is scheduled to start in three days.
Each challenge also has a timeframe, which we enjoy, because not everyone is available on the same day, so you have a month to find a day to complete the challenge.
Tapping on the challenge allows you to see more information and to join the challenge.
Events
Next up is events. This is a diary of the upcoming events. For example, "The Chance To Be Fast" 5Km run is a virtual race that you can participate in; however, these events happen on a set date. Tapping on the event will provide you with all the details.
Leaderboard
The leaderboard comes next and will show you where you sit on the leaderboard compared to other members of your community. However, you have to have invited others to participate in your leaderboard. The board is ideal for members of a running club or friends who like to keep things competitive or enjoy motivating one another.
Connections
The connections button lets you see who you are following on the app and who is following you.
Groups and Communities
Here, you can join an existing group that appeals to you or create your own and invite new people to join.
Profile Page
Tapping the "Profile" icon on the far right of the navigation page takes you to your profile.
You can upload a profile picture, a cover photo, and even add a biography for others to read.
By opening the "View Full Profile" button, you can edit your profile, change your privacy settings, view your progress, activities, and records, and see your followers.
It is here that you go if you want to upgrade your subscription to Premium.
My Shoes
You will also see a section called "My Shoes." This is a unique function that makes complete sense when you consider that the app belongs to Adidas.
Adidas began with a man named Adi Dassler, who wanted to create high-performance shoes for top athletes. He spent hours working with these athletes to understand better what they wanted and needed out of their sports shoes. This acute attention to detail landed Adidas as one of the top sportswear manufacturers in the world. It is this same ethic we see carried through into the app.
The "My Shoes" tab allows you to input information about your sports shoes. It will enable you to enter the brand, the shoe model, the shoe size, and the color. It also lets you log when you started using the shoe, and it gives you a timeline for the shoe's longevity.
Why is this important? Well, as you wear your shoes, especially when running, you wear them down, much like a car tire. And soon, they will need replacing – running in worn-out shoes is terrible for your feet, ankles, knees, and back. Unfortunately, it can be easy to forget when you purchased your shoes and when they need to be replaced.
Adidas makes it simple by keeping track for you and will even remind you when you're due for a new pair depending on the usage you get out of them.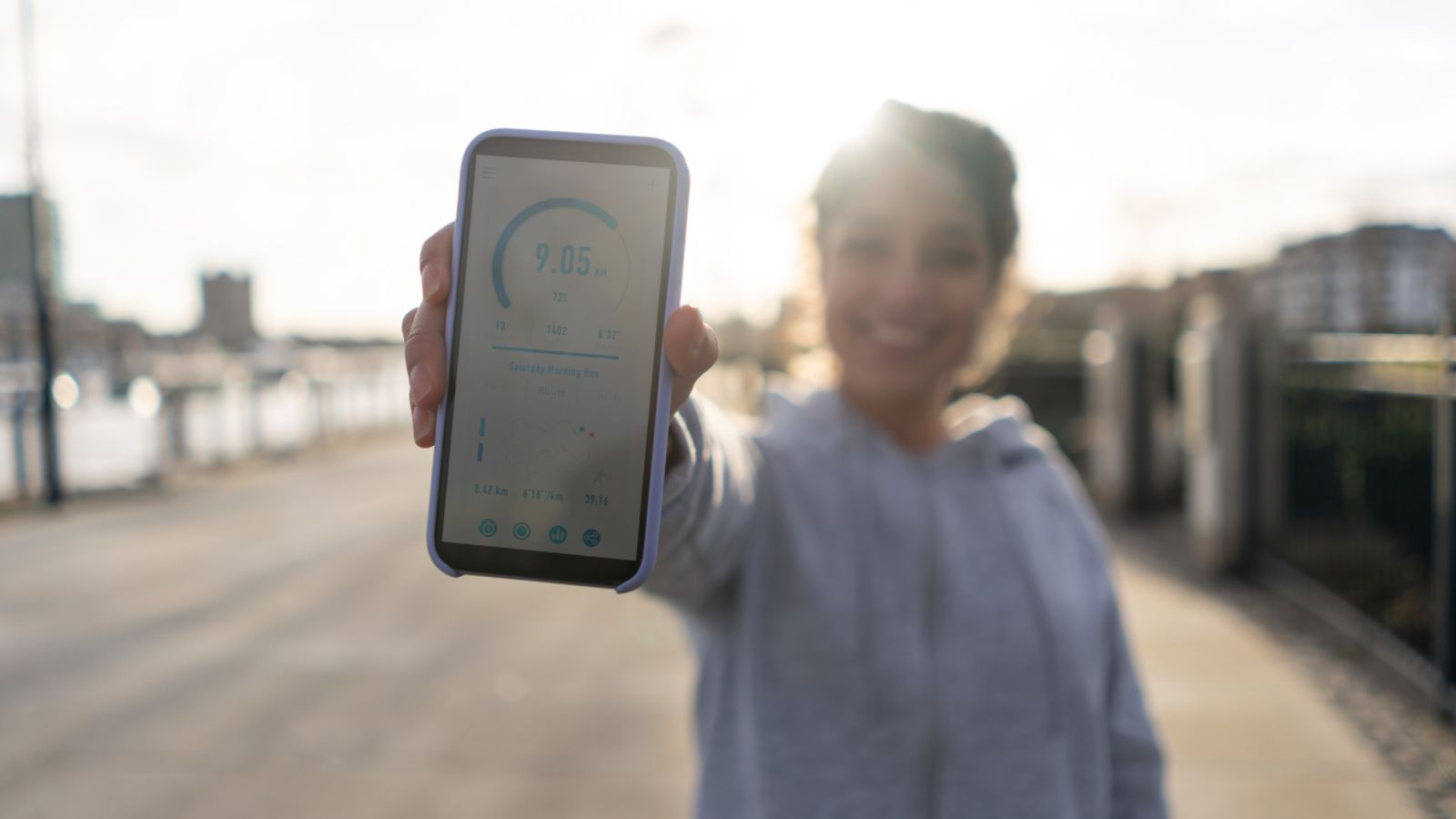 The Pros
1. Versatility
One aspect we love most about this app is the versatility it offers. Although it is predominantly designed as a running app, you can also use it t track other sports and exercises. This makes it an ideal choice for anyone who runs and cycles, plays ice hockey, or goes hiking.
2. Ease of Use
This app is simple to navigate. There are no confusing buttons or finicky steps you need to take to track your exercise. The layout is well-designed and is visually appealing. It takes a matter of seconds to find what you need and access the data you want to see. It is straightforward and quick to navigate, just what a fitness app should be.
3. The Runtastic Community
We appreciated the sense of community the app offers. From the voice-over coach to the ability to connect with friends and other athletes, this app makes it easy to feel as though you are part of a community of like-minded individuals. Not only does this make you feel more accountable, but it motivates you to keep going and to do better.
The unique ability to be able to take notes and photographs and even create groups or participate in events also improves the idea of fitness as a continual journey, making it exciting and not something to be viewed as a chore.
4. Detailed Tracking and Stats
By providing athletes with a detailed log of their stats and even offering the option to compare the records, this app scores a double thumbs up from us. While many fitness apps log your stats, the level at which this app allows you to do so is remarkable.
Being able to track your progress and measure your progress against previous months, or even that of others pushes you to want to continue, to want to do better.
4. My Shoe
This neat feature left us smiling. Not only is it helpful, but it also shows that the app cares about the athletes who use it.
5. Impressive Subscription Tiers
We were happily surprised when we realized the level at which you can enjoy this app on the basic free version. It is not nearly as limiting as most other unpaid versions offered by other fitness apps, and it gives a good taste of what the premium version offers.
The Premium subscription works out to costing next to nothing if you go with the annual plan. We worked it out to cost around $3.33 per month. Not bad at all. And if you sign up for an Adidas account, you can use the Premium features for free as a Creators Club member.
6. Connectivity
The ability to use the app on both Android and iOS devices and a host of fitness wearables is another drawcard for us. Most outdoor activities make it impossible to have your phone with you, especially if you take the weather into account. Being able to utilize the app via a smartwatch makes things a whole lot easier.
7. Quality Features
Runtastic has made sure that the features that this app offers are a cut above the rest. There is something for everyone from the tracking to the plans and challenges and even the community events. This keeps things exciting, holds you accountable, and improves your fitness journey.
The Cons
1. Battery Life
While it keeps track of you and your achievements, the app is also known to drain your phone battery and fast. This is mainly to the continued use of your GPS. Our suggestion? Charge your phone before you go, especially if it is older and the battery life is unpredictable.
2. GPS Signal
Some users have reported that the GPS signal is not always up to scratch. Now, this could be the connectivity in your area or the amount of mobile data you have. So always make sure you have sufficient data to keep your GPS going.
3. Music or Coaching
While we love that you can play your favorite music while you run or make use of the voice-over coach and Story Runs, you, unfortunately, cannot do both simultaneously.
4. No Nutrition App
The one area this app falls short in is the lack of a nutrition function. Initially, there was a nutrition app that formed part of the core Runtastic apps. However, this was done away with in April 2021. It is important to note that there is nowhere to track or log your meals, caloric intake, or your macros. If you are looking for an app that allows you to track fitness and nutrition, this may not be the app for you.
5. Poor Customer Support
When writing this review, we found that there is no way to contact customer service for the app other than via email. While usually, this wouldn't be an issue if the response was prompt. however, it is not, and you will find yourself waiting for a few days to get a reply.
6. Separate Applications
As a standalone app, the Adidas Running App is impressive. However, bringing the Adidas Training App into the mix makes things a little confusing. For those of us that enjoy a combination of strength training and cardio exercises, having to download two separate applications is somewhat annoying.
We appreciate that the information from one app is picked up by the other if you choose to download both but it would be great if all the features offered could be accessed by the tap of one button, not two.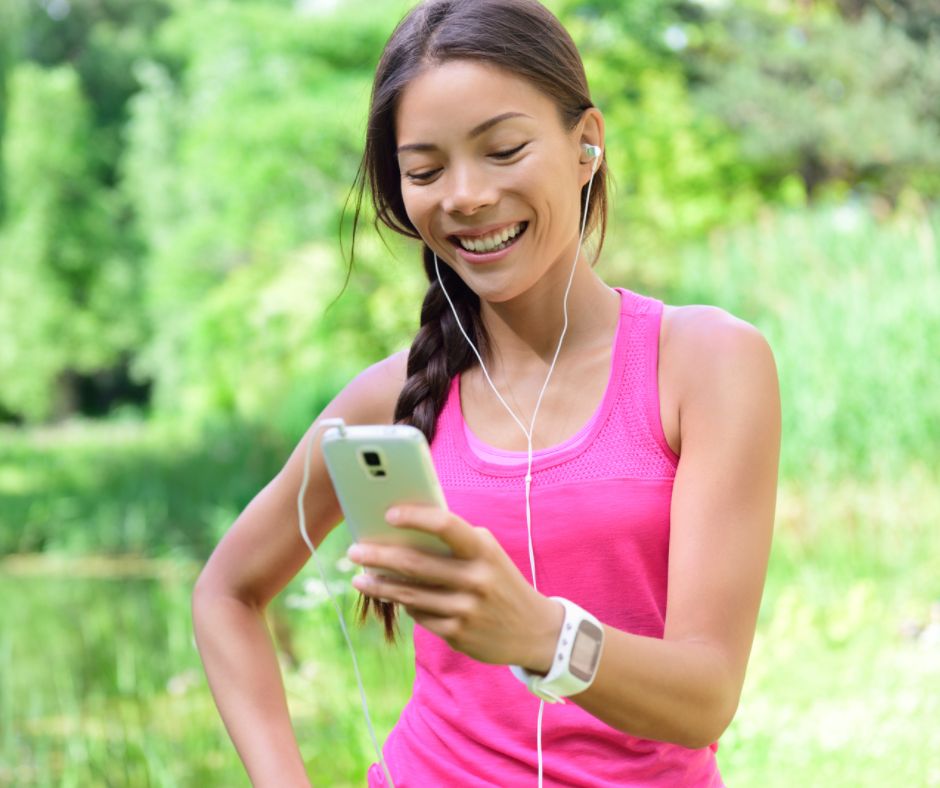 Runtastic Running App – Who Is It Best For?
If you want an app that focuses more on your fitness activity and allows you to monitor your progress and stats closely, then this may be the app for you. It is ideal for those serious about their sports, whether it be running, cycling, walking, hiking, or even cricket.
Those who enjoy measuring their progress from month to month will also enjoy the comparative abilities of the app.
Athletes who engage in various sports, such as triathletes, will find the app helpful as it enables you to track your progress for each sport individually, making it simpler to see where you need to improve.
If you're a beginner, this app is ideal. The planned training and variety of plans, challenges, and events on offer make it easy to get into the groove of things and keep yourself motivated and accountable.
Runners who enjoy being part of an athletic community will also enjoy the app. The opportunity to connect with friends of your own or others who use Runtastic makes it feel like you're not on your own in your fitness and training journey.
If you're looking for an app specifically designed to help you lose weight, this may not be the right choice for you. It offers no nutrition-related features. While using the app will certainly help you shed a few kilos, it will not help you control your eating habits.
Pros or beginner athletes looking to improve their time, distance, or caloric burn will find this versatile app handy. As a whole, we recommend this app to any athlete who is serious about their sport and give it a nine out of ten.
Our Final Thoughts
While we would have loved for the Adidas Running and Adidas Training Apps by Runtastic to be combined as a single application, the design of each of these apps is impressive. The Running App, in particular, is simple to navigate and offers a host of features that will leave any athlete, beginner or pro, impressed.
Adidas and Runtastic have carefully considered each aspect of the application to provide us, the user, with a well-rounded experience that improves our exercise efforts and motivation.
We hope that this Runtastic App review has made it a little easier to see whether this is the right application for you. However, if you're still a little hesitant, our advice is to give the free version a try. It is comprehensive and provides a well-rounded experience of an app we are sure you will enjoy as much as we did.