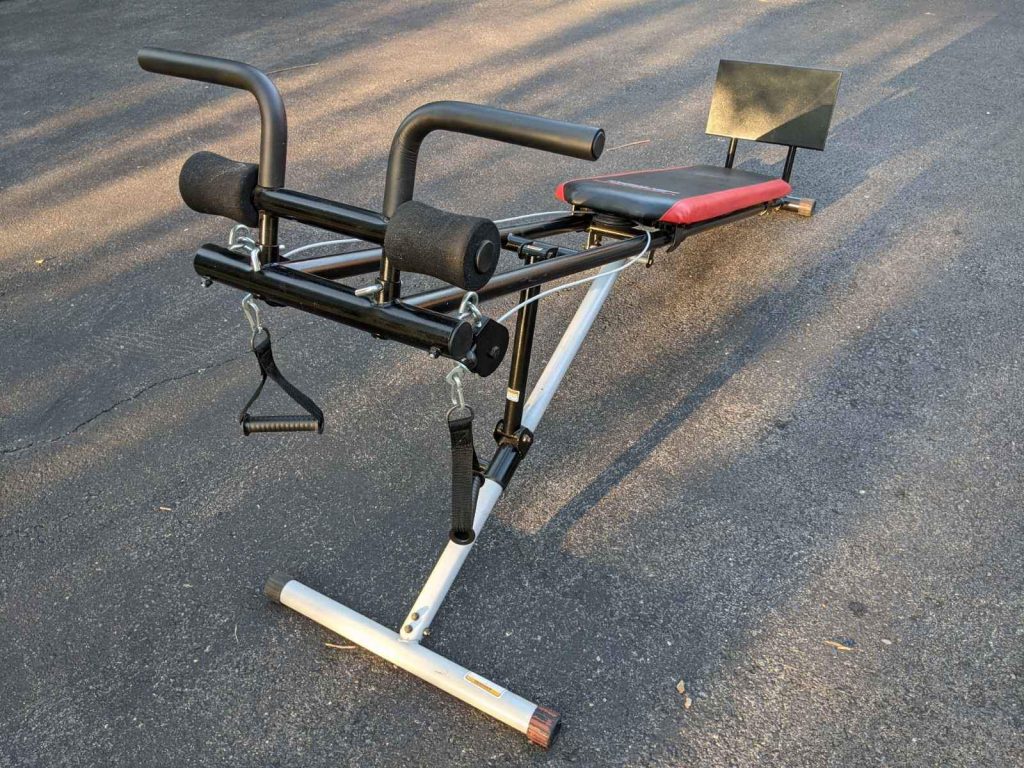 Weider Ultimate Body Works offers a legit at-home alternative to commercial workout equipment for anyone who doesn't want to, or can't, go to the gym.
Fitness enthusiasts, hardcore lifters, and most health and wellness fanatics love the gym. The camaraderie, the feeling of accomplishment, and the well-being and physique benefits keep them coming back. You may know someone who gets grumpy when they can't get to the gym.
Not everyone's like that. The gym can be a very intimidating place for some. Call it in-gym-ideation. Novices, the out-of-shape, the obese, the infirm, and the elderly.
Home workouts appeal to people like that who want to exercise without making a public appearance, where showing up leads to unhealthy self-comparison to the ultra-fit.
But even for the serious fitness enthusiast, sometimes time pressures, bad weather, or the dreaded gym closure make working out at home sound great.
Fortunately, today there's a larger selection than ever of equipment that enables a workable home workout.
The Emergence of the Home Gym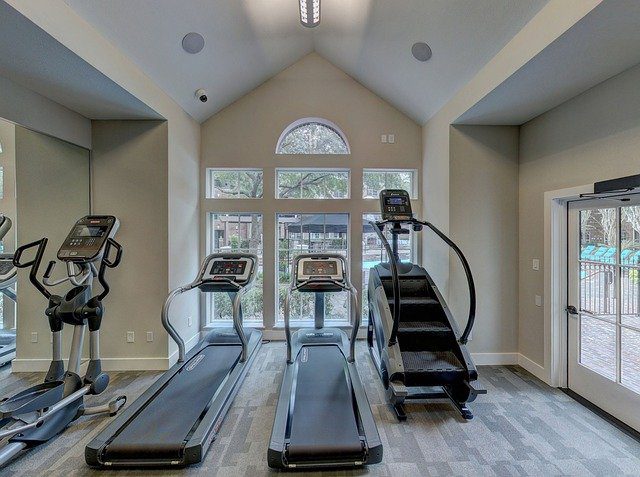 Soloflex showed up in 1978, and Bowflex came the year after. Exercise bikes and treadmills were already on the scene.
These early home gyms offered a space-saving, convenient and affordable alternative to the weight machines found only in commercial gyms and school athletic departments. Universal Gym was the closest in design, with several exercise stations all-in-one machine, but only the wealthy could afford the extra rooms with ceiling heights required for one.
Home Exercise Equipment by the Numbers

In 1988, exercise equipment manufacturers shipped $771M in home fitness equipment. That became $990M million (1990), and on up to $3.5 billion (2006). Increasingly busy lifestyles and the appeal of training at home has catapulted the global home gym equipment market to $5.6 billion, growing at nearly 8% annually.
The Weider Brand
The Weider name has been associated with physique competition and bodybuilding for decades and became synonymous with home workout gear. I owned Weider barbell sets and benches that I assembled myself and kept in my dorm room at college and later in an unused storeroom at my aunt's house after I moved back home.
I'd expect that anything with the Weider name is well-made.
The Ultimate Body Works Design Is Bodyweight "Plus"
The Weider Ultimate Body Works (UBW) falls into the multi-gym classification, single machines that enable its user to do a full-body workout. Unlike some multi-gyms, Ultimate Body Works takes advantage of bodyweight to contribute to the resistance but goes beyond bodyweight by adding some nifty accessories to the design.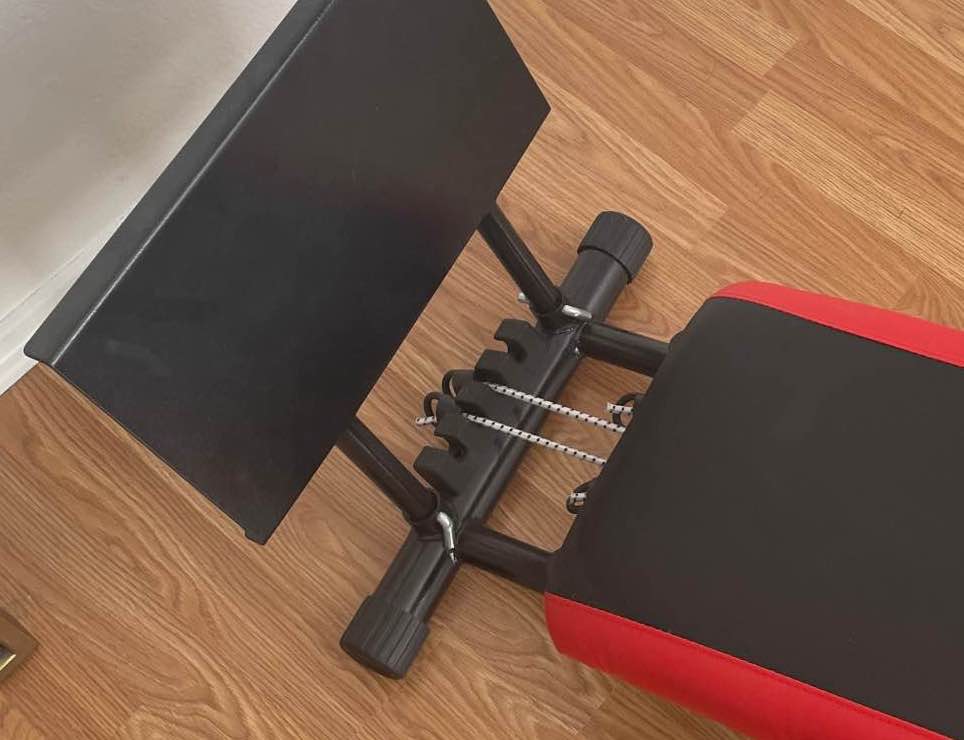 A glide board is fixed to glide rails and features four bungee cord cable-and-pulley assemblies that can be added to increase resistance by 50 lbs. over and above your own bodyweight. (Doing the math, that's 12.5 lbs. added resistance per pulley.) And there's the possibility to use other exercise equipment along with the Weider.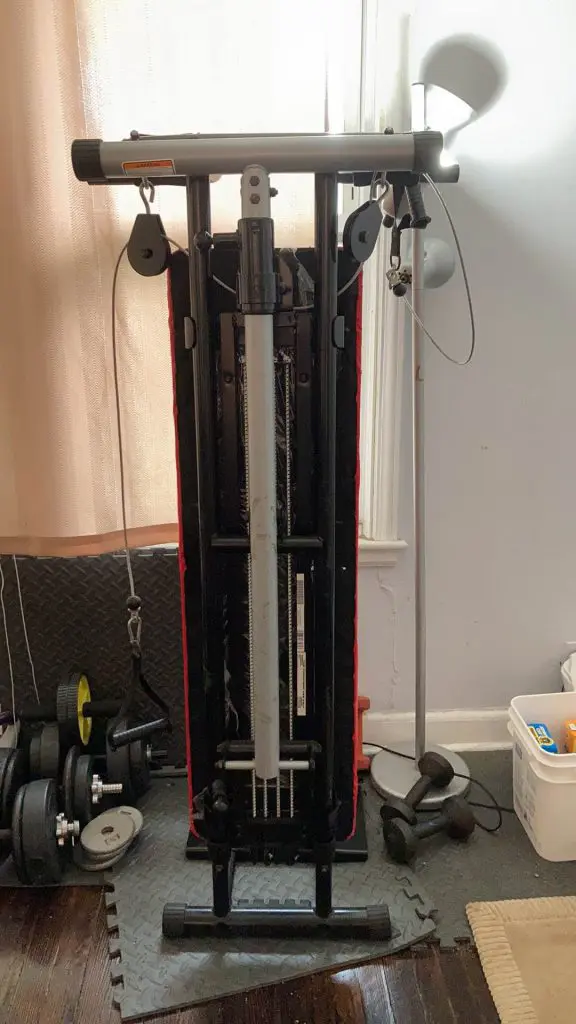 Compact but Sturdy
The UBW is compact. Even tiny homeowners can find space for it.
Ultimate Body Works folds up flat similar to an ironing board. It's easy to move in and out of storage and compact enough to stay out and assembled, square footage allowing.
Fully assembled and completely upright at its highest incline setting, the UBW's "footprint" is 48" tall, roughly chest level for an average guy like me. It's 27.5" wide and 59" long at its base, allowing it to fit inside a closet when folded, meaning it clears a head-high clothes rack, or fits under a bed or couch with legs.
Compact doesn't mean flimsy. The manufacturer lists its weight capacity at 250 lbs. and the machine's assembled weight is 72 lbs., much heavier-gauge materials than that adjustable bench I had back in college.
Applications of the Weider Ultimate Body Works
It's a True Multi-Gym
Weider Ultimate Body Works is a versatile workout tool, to say the least. You can work the upper body, lower body, and core effectively with it.
There's an available printable chart of 31 suggested exercises possible on its Ultimate Body Works.
If 31 isn't enough, add other portable workout equipment, and the list of possibilities expands tremendously.
Here's a list of accessories I could envision using along with the Ultimate Body Works to broaden its potential:
Dumbbells*
Barbell (if not too heavy)*
Bulgarian bags*
Tubing
Bands
Medicine balls
BodyBladeâ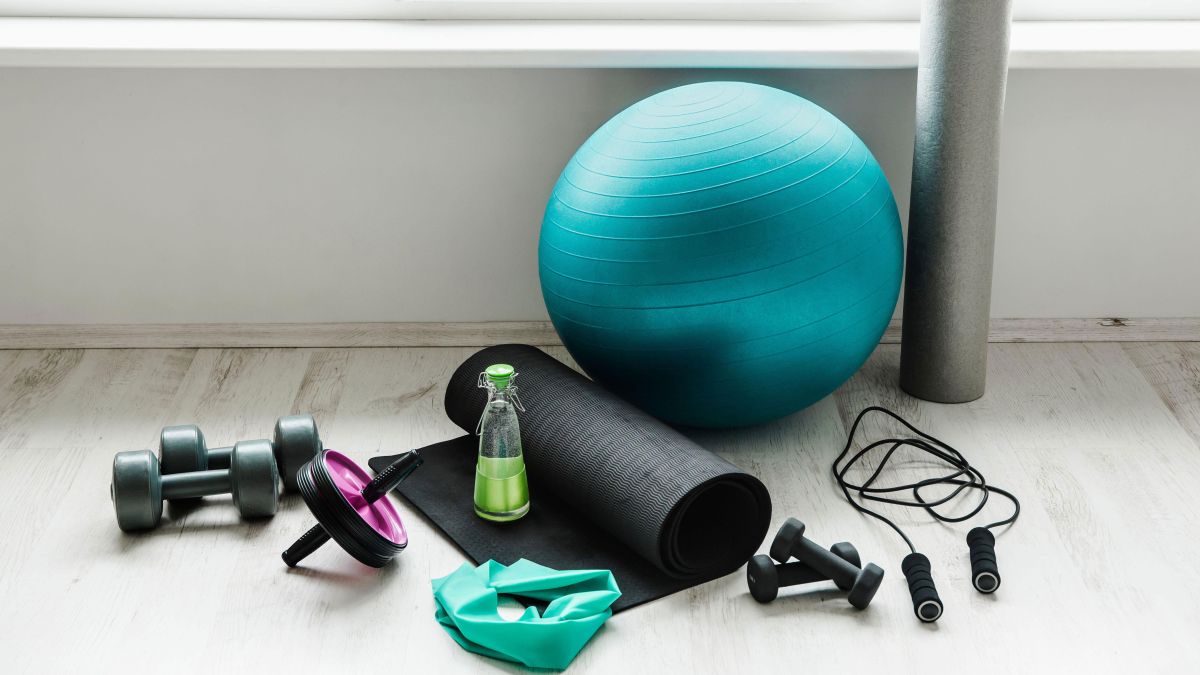 So you can see, with a little knowledge of physiology, a few extra implements, and some creativity, the machine makes well over 100 exercises possible.**
A couple of notes to self:
*I'm well within the Ultimate Body Works' weight capacity. I'd do some math if I added weight to avoid approaching 250-lb. limit.
**Creativity with the UBW has its limits. I would never stand on the board or use it as a balance training tool.
Progress or Digress Exercises
Progressing and digressing almost any exercise is easy on this single machine, depending on how the variables get manipulated.
Actual resistance varies based on bodyweight, incline, and the number of cables attached.
So, I could increase resistance in four ways:
Adjusting the incline. The higher the incline the greater the resistance. The pistoning adjustment tube offers seven selectable inclines, plus flat, for a total of eight incline angles.
Adding or detaching pulleys. Total resistance would be bodyweight plus 12.5 lbs. per pulley (Actual "true" resistance requires the additional calculation of a selected angle's resistance. For instance, the true resistance of a 45° sled would be Weight * .7, the trigonometric sin of a 45-degree angle).
Using single-sided, unilateral exercises instead of bilateral.
Add one of the above-mentioned workout accessories (e.g. dumbbells, etc.)
The number and speed of repetitions of course are up to the user and are another way to progress or digress an exercise.
Pyramid or breakdown sets are completely possible. Examples:
Move the incline to its steepest and use max resistance for lower rep sets, and decrease the incline for progressively higher-rep sets
Set the incline and progressively add resistance for fewer reps.
Full Range of Motion
I look for equipment that lets me get a full range of motion (ROM). Full (ROM) is completely possible with any exercise on the Weider.
Weider's design lets the joints move into complete flexion, extension, abduction, and adduction for a full ROM. Because of its cable system, you can get the added benefit of early phase loading that's not possible with tubing or bands (since tubes and bands have their greatest load in the late phase.)
Here are two examples of the ROM the Weider empowers:
Chest Fly. The Weider UBW cable-and-pulley system enables the hand and forearm to cross the mid-line of the chest. Crossing the mid-line adducts the humerus, which is so important for pec activation.
Front Deltoid Raises. The machine shines for deltoid work. The shoulder can extend fully under load and stay loaded all the way to the top of the motion, something not possible even with dumbbells.
Full ranges of motion are possible on almost all the suggested exercises for the UBW as compared to their commercial gym equivalents. Squats, biceps curls, triceps extensions, deltoid raises, rows…all these can be performed with a complete ROM on the Weider.
The board is a little wide for free scapula mobility. I like my shoulders to have a few inches of freedom on either side of a bench to allow them to rotate and for shoulders to extend full during supine pressing movements.
A Few More Nuts and Bolts
Affordability
Ultimate Body Works costs less than its direct competitor (the one with the celebrity endorsers). You can expect to pay in the mid-$200s for the Weider and a few dollars more for the competing machine. You can find prices for the Weider online ranging from $220 to the low $300s.
Maybe Not for my Toughest Workouts
I'm always a little suspicious of compact home equipment out of skepticism that it won't withstand the punishment of my heavier workouts. There is no denying that it is not designed for competitive strength training.
The Weider Ultimate Body Works does have a 250 lb. weight capacity, which makes it sturdy enough for most people but not for heavier people approaching the machine's weight limit.
Experienced lifters may also question how smoothly the board glides along its rails and if it binds up from additional downward friction under heavier loads.
Serious lifters will likely want a machine that provides more resistance than the machine offers for their everyday needs. Ultimate Body Works is not going to replace the squat rack for heavy leg days.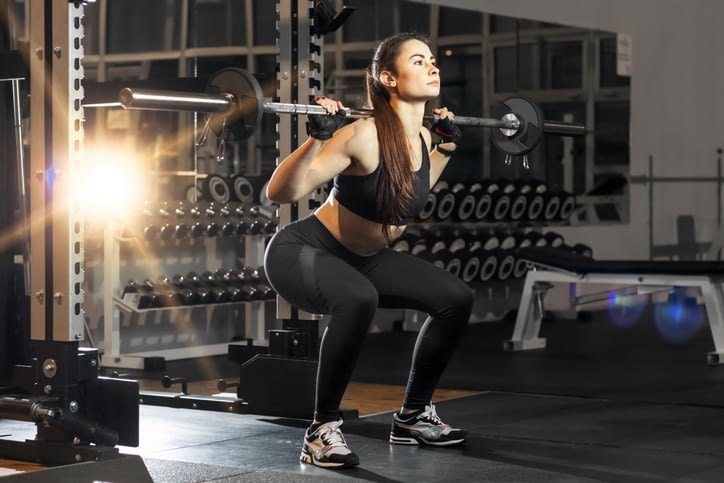 Weider Ultimate Body Works
Warranty
Cautious consumers like me generally associate length of warranty with durability and quality. The Weider Ultimate Body Works' carries 90-day parts and labor warranty, too short for some to consider rugged enough, but plenty of coverage in others' opinions.
If I'm going to break it, it would happen inside the first 90 days anyway, so worth the risk-reward trade-off for the price.
Some assembly required
The Weider requires some assembly, unlike its closest competitor, which arrives fully assembled. Instructions and basic hardware are shipped with the unit, so with a few handheld tools everyone keeps around the house, putting together a Weider Ultimate Body Works machine is quick and easy.
Summarizing the Pros and Cons
Pros
Lots of potential with many exercises possible. With creativity and some extra portable resistance training equipment like dumbbells or Bulgarian bags, dozens of exercises are possible.
Lets you progress or digress an exercise.
Early phase loading is a plus when compared to bands or tubing.
Good value for the price.
Compact and reasonably durable. Fits in even confined living quarters.
Cons
Not a substitute for rugged gym equipment if training heavy. The big lifts aren't possible.
Board is a little wide as compared to other benches. Works great for sitting but shoulder blade mobility is limited on the lying press movements.
250-lb. weight limit means a guy my size is limited to 40 lb. dumbbells absolute max.
Bringing It Home
In summary, the Weider Ultimate Body Works makes an excellent choice for any of the following:
Beginning exercisers are not yet ready to join a gym.
Anyone looking for affordable, compact home full-body resistance training equipment
People who live in small homes or apartments where space is at a premium
Those who'd rather not sign up for gym memberships but want to train with resistance.
Fitness enthusiasts who want to supplement their commercial gym workouts with equipment that allows them to work out at home without sacrificing workout quality and provides an acceptable off-day alternative to the gym.
I checked Amazon, where reviews on the Ultimate Bodyworks average ~4.5 stars out of five, with nearly 3600 reviews…a large sampling of very favorable reviews.
Combined with the variety of bodyweight exercise routines now available as a result of COVID, and a selection of other portable home exercise accessories, the Ultimate Body Works offers a respectable alternative to a gym workout for the average person seeking fitness.